If you're working your way through the Whole 30, or if you're eating Paleo, then you'll be a fan of this super easy Italian ground turkey hash with sweet potatoes and apples.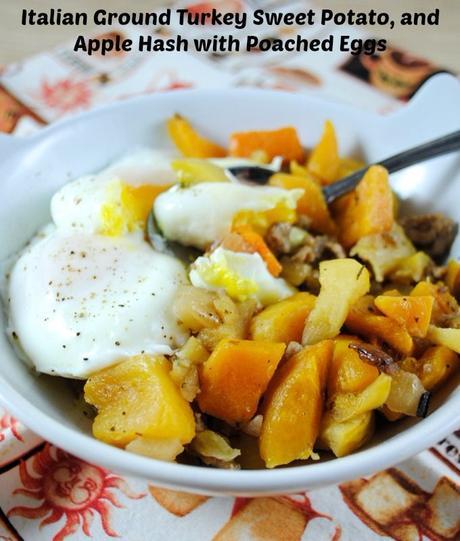 This week's 5 Ingredient Friday is a sweet potato hash with Italian turkey and apples.
As I was writing this blog post I wondered what exactly defined a "hash." Naturally, Google came to my rescue and I found it to be defined as a "dish consisting of diced or chopped meat, potatoes, and spices."
Perfection! My dish is definitely a hash.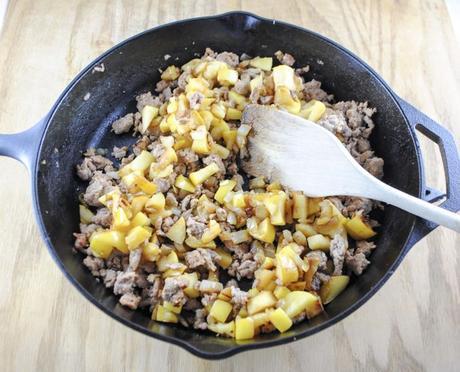 I love a good egg and potato hash. It's a quick meal to put on the table, and you can add an abundance of healthy ingredients to the pan.
But this egg lover has an intolerance, so when we started Whole 30 after the holidays to clean up our diet, breakfasts were a challenge for me. Smoothies and yogurt were a go-to breakfast and this food elimination plan doesn't allow for dairy.
Now I would have to eat lunch or dinner for breakfast.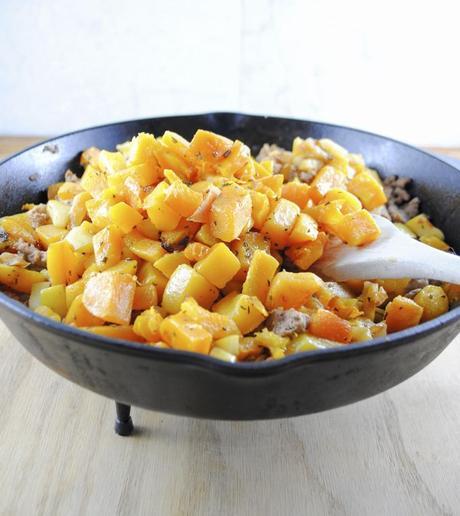 This egg intolerance turned out to be a good deal. I adore potatoes, and Italian spiced ground turkey made a tasty alternative to eggs. Especially when sweet and tender apples are added to the pan!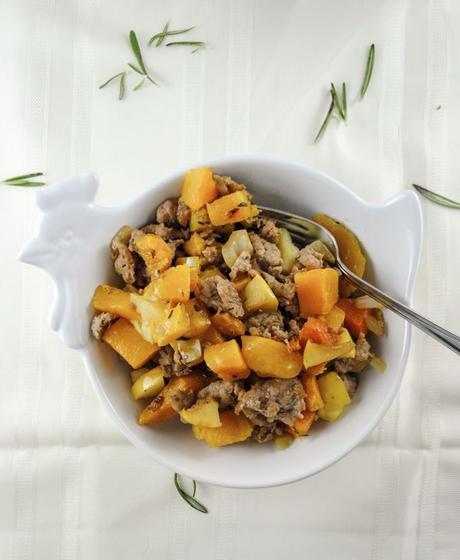 I could get used to eating dinner for breakfast, but if you're like Mr. Mike and can't fathom breakfast without an egg, then by all means, add a poached egg to the top!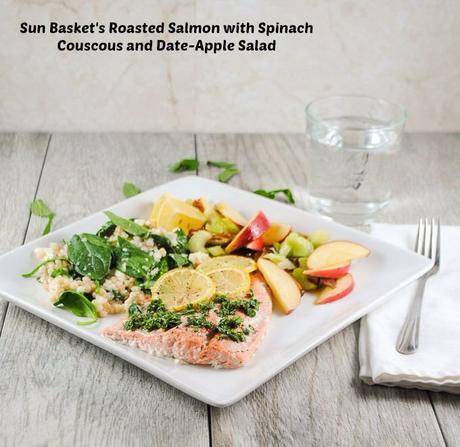 Before I leave you to contemplate your weekend plans, don't forget to enter my Sun Basket organic meal kit giveaway. I was completely impressed with this company. The food that arrived was blemish free and fresh. Even better, recipes were simple and completely delicious. Be sure to enter by clicking on the Rafflecopter link.
Good luck and have a terrific weekend!
Italian Ground Turkey, Butternut Squash and Apple Hash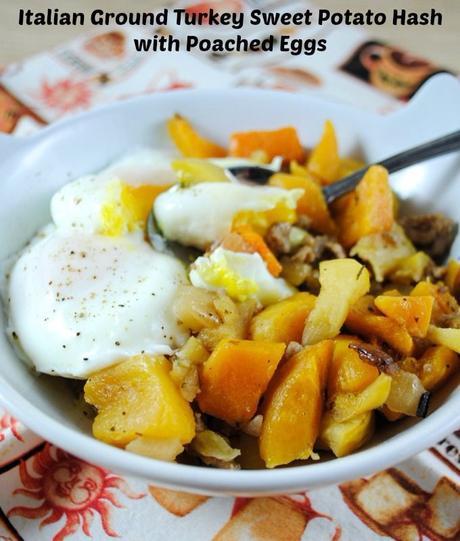 1 pound Italian Lean Ground Turkey
8 cups butternut squash, cubed
1 tablespoon fresh rosemary, minced
2 medium apple, finely chopped (choose a type of apple you like)
1 cup onion, chopped
Preheat the oven to 450 degrees. Line a baking sheet with foil and spray with cooking spray. Toss butternut squash with 1 tablespoon of olive oil and lightly season with salt and pepper. Spread on the baking sheet and roast in the oven for 15 minutes. Stir and then roast for another 15 minutes until tender.
While squash is roasting, preheat a large non-stick skillet over medium heat with 1 tablespoon of olive oil. Add onion and cook for 4 - 5 minutes to soften, then add chopped apple, ground turkey and rosemary. Cook for 8 - 10 minutes, gently breaking up the meat until the onion and apples are tender, and the meat is cooked through.
Add the squash to the pan and toss together.