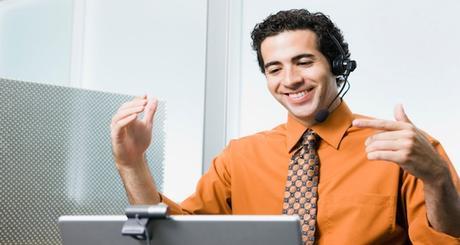 September 15, 2015
0

Email This Post

Print This Post
It's Time for B2B to Embrace Mobile Marketing
Conventional wisdom is that mobile marketing is for business-to-consumer brands only. It's as if business-to-business marketers weren't invited to the party.
Good thing conventional wisdom is often wrong. B2B mobile marketers: Here's your invitation to the biggest party out there.
The more than 184 million U.S. smartphone users crave mobile content – even from B2B brands. Yet these companies are missing out on opportunities to sell, build relationships, nurture customer connections and achieve other integrated marketing outcomes.
Regalix exposed this gap in its "State of B2B Content Marketing 2015" survey. Researchers learned that a whopping 80 percent of respondents did not have an exclusive mobile content strategy. Through the survey, Regalix reported that content marketing "is the emerging face of digital marketing, and content will be at the core of all meaningful consumer engagements."
Yet many B2B companies are behind in adopting a mobile strategy as part of integrated marketing efforts.
Forbes' Daniel Newman echoes Regalix's call to action.
In "B2Bs Must Shift to Support the Mobile Marketing Conundrum," Newman wrote that "while leaping from unaware to mobile-savvy may be more evolutionary that revolutionary, it must be done."
Every evolution has its point of origin, and Newman suggests B2B marketers should consider building an app-centric mobile presence that offers downloadable content and social media interaction.
It turns out the benefits for B2B brands are similar to those B2C marketers enjoy, according to "Why Mobile Advertising Is a Must for B2B Marketers."
Instant reach – There's no need to wait for customers to check email.
Cost-effectiveness – Mobile ads from Google are less expensive that desktop ads. Learn more about mobile ad spending trends here.
Ability to reach customers in time of need – Engage users as they're researching or actively out searching.
Better engagement using rich media – Two-thirds of users who click through to videos complete the interactions. Videos don't have to blow your marketing budget, either. Gain some cost-cutting tips here.
Targeting and personalization – Tailor ads by location, device type, and more.
With smartphone users worldwide projected to top 2 billion in 2016, "some quick catching up needs to be done by the B2B marketer," Regalix wrote. Clearly, B2Bs must invest in their mobile presence. "It is crucial for marketers to incorporate mobile into their marketing mix."