We're at the point where everything major (venue, food, dress, car, etc.) is sorted, and we are now turning our thoughts to the little touches. Which is why I was very excited when my Mum emailed me to show me these gorgeous tea light holders from Cox and Cox (newly engaged brides-to-be, Cox and Cox is fab – definitely worth a look). We will be placing scented tea lights in fifty holders and using them to decorate the museum conservatory where the ceremony will take place. One of my mum's friends loved them so much she asked if she could hire them for her daughter's wedding next year!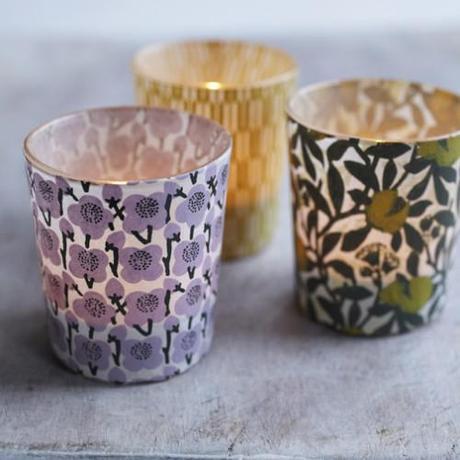 I have a few creative projects in the pipeline – I am going to make our orders of service (or whatever the non-religious equivalent is!) and little place cards so people know where to sit at the ceremony. I'm also planning to customise some lingerie as I've not yet found any bridal lingerie that I love. I have bought little white silk roses with green leaves from Hobbycraft, and will be sewing these on to some white lingerie (once I find a pretty set).
It's nice to be able to play around with the small details – the little touches that the day would be fine without but that just make it more personal. I will keep you up to date with our progress…hopefully Paul won't end up getting married in his birthday suit.
You can read more wedding-related posts on my blog Edible Glitter. Recent posts include:
Indian Wedding, Destination and Lifestyle Show
Say It With A Sweetie: Wedding Rock