Hi everyone!
I know I have been slacking off from posting my current events here on my blog, but I guarantee that this month I will have LOTS of escapades and looks to share with you guys. :)
For now, I wanna share a BEACH look for you "spring-breakers" out there! Swimsuit Season have officially started.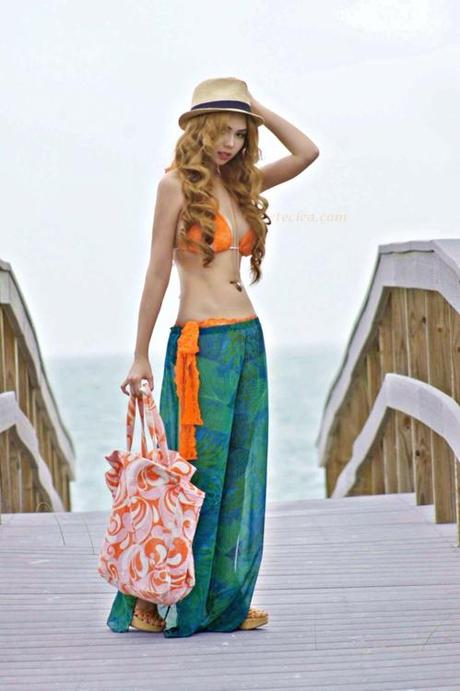 So here is one of my favorite beach-bum look that I had. I wore a fedora that I found in a flea market for $2, $2 thrifted sheer pants from sunshine thrift, bag from victoria secret, and $15 swimsuit from A.C.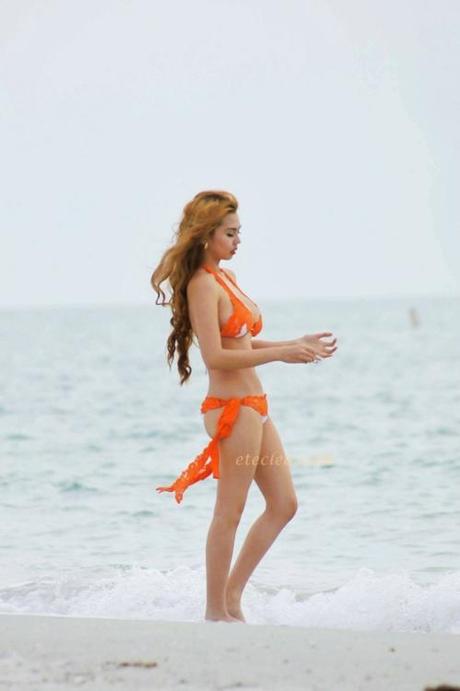 What I like about these Lacey swimsuits are the flexibility they bring to any beach outfit whether you're wearing shorts, a skirt, and a dress. Not only that but the lace-ties hugs your curves in the right way without leaving nasty  red marks.
So here's some ideas on how to get this boho/beach bum look.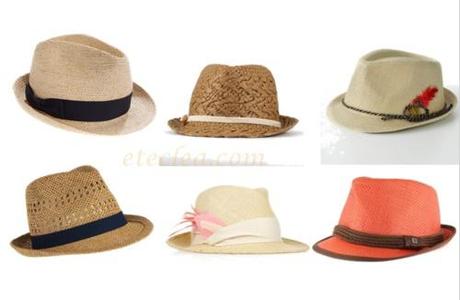 A straw hat, this is a MUST when you are planning to head out to the beach or by a pool. But on this look I preferred the fedora straw hat because it gives that tropical vibe on your overall appearance (got the idea from the Buena-Vista Social Club).
You can find these hats on your local retailers such as burlington, forever21, charlotte russe, wetseal, tjmaxx, and even flea markets (for cheaper bargains).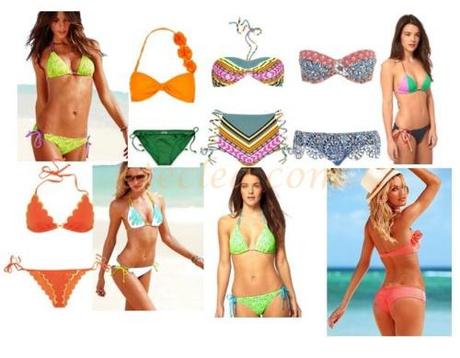 Now lets talk about swimsuits, as I have mentioned earlier I prefer bright colored bikinis that have a Lacey or crochet material. Luckily this year color blocking is a trend so why not color block on your swim-wears?  :)
You can find bargain swimsuits again anywhere, again colors doesn't have to match on tops and bottoms as long as it is comfortable for you to not only swim with but perhaps play activities by the beach as well.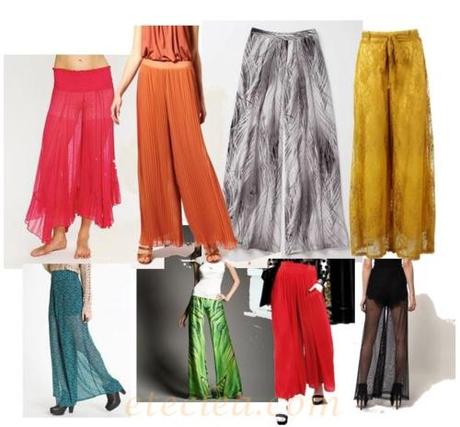 Palazzo/Wide legged sheer pants-  Beautiful! From Solid Colors to Printed Ones!
For me these are way comfortable than wearing shorts, skirts, or dresses in the beach, why? Because I love how flowy it is (it doesn't stick to your skin when you're sweating), it doesn't attract sand like the other cotton materials does, and most of all the the comfort-ability it brings whether you're sprinting or doing cartwheels one thing for sure it does holds down your bottoms pretty good! ;)
A perfect Cover-down! ;)
You can find these kinds of pants at your local retail stores like forever21, thrift/flea markets, and if sometimes you have a hard time finding which department they are at these chiffon/sheer materials are usually at the women's area more than the juniors area.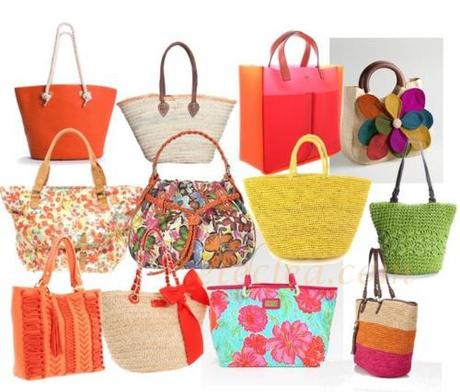 Go Brighter :) Play with colors even with your bags, just make sure that the bags you're bringing have some lining in them so you can avoid getting sand in your stuff.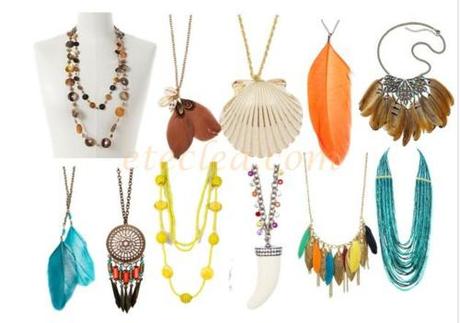 Necklaces: Here are some ideas that would look good on your boho-beach bum look (I usually pair this with simple pearl earrings and If you decide you'd like to wear Big or Chandelier earrings then you can omit in wearing these statement necklaces).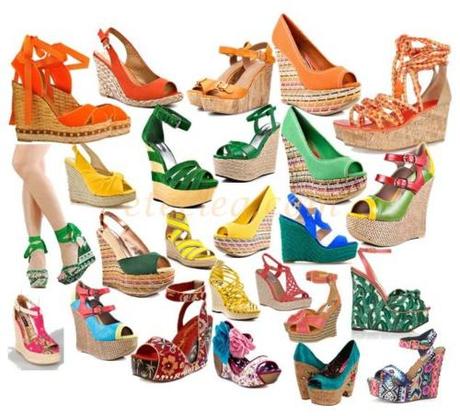 Bright Colored Wedges (preferably espadrilles):
No Summer or Beach Look will be complete without the perfect pair of wedges! Nothing is more sexier than pairing your bikinis with these babies! Not only it elongates those legs but it gives you that extra UFF in your boho-look.
For this season I prefer tribal/color blocking pairs of shoes/wedges whether you're wearing shorts,dresses, skirts, or shorts wedges are the perfect  shoe-style for that tropical look!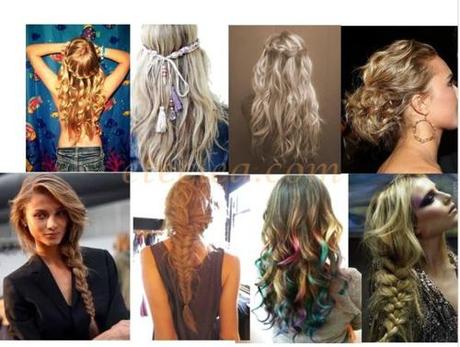 Hair: I know this is the least of all the worries that women have specially when heading to the beach, but here are some of my favorite hairstyles I like to play around with my long hair when I go seaside. I like these styles because I can still wear my beach hats, Plus it adds that "mermaid" appeal doesn't it? ha! LOL.
Anyway that's it for now guys, 'til next post. HAPPY SPRING BREAK!!! PARTY TIME!