I can't believe. Time just flew by, and now I am finally on my way to my first destination. After overcoming all of my major pre-trip headaches, the last few days before leaving just felt like the calm before the storm.
I've been restless these last few days. Thoughts like: "Why am I going to the Middle East and Africa first? Shouldn't I go to places like Europe or Australia like all first-time backpackers do to get their feet wet?" kept running through my head.
Since I have never been the type of person to do things in a specific order, I guess I will find the answers to my questions once I begin my travels.

A Final Check on the Travel Funds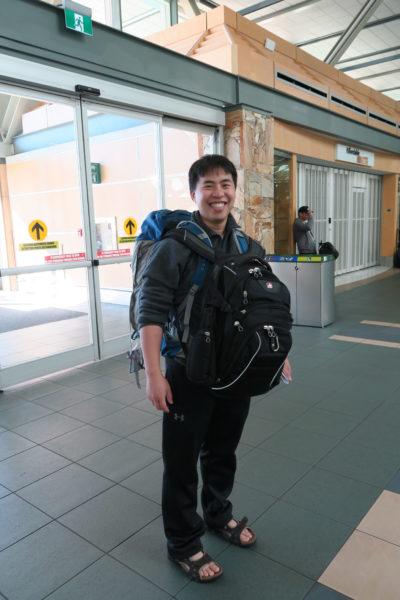 Prior to leaving, I tabulated my savings, points, miles and even my bodyweight to see what changes will occur during this year of my journey.
Money saved up: $15,500 (after my last paycheque in late September)
I came $500 short of my goal of saving $16,000. This is a direct result of being low balled when I sold my car (totally my fault, I should've sold it sooner to give me more room for bargaining). I also had to pay a little more than expected from my pre-trip purchases.
Besides having $15,000 saved up, I have also paid for 3 hostel nights in Jerusalem and booked my flight from Jordan to Egypt for $251.90. (so perhaps I was really only $250 short of my $16,000 travel funds goal)
I'll also be making some side income freelance writing and will be receiving some money from the 2016 tax return so hopefully, those sources will help me do and see more as I travel to different countries.
If I ration my money and my points/miles wisely, I should still be able to make this journey work.
Frequent Flyer and Hotel Points saved up:
Aeroplan: 392,000 miles
Alaska Airlines: 75,000 miles
American Express: 135,000 points
IHG: 50,000 points
Starwood Preferred Guest: 89,000 points
Marriott Hotel: 67,000 points
After two years of travel hacking, I have managed to accumulate more points and miles than I expected! This is really going to come in handy when I book my flights and accommodations. My biggest dilemma right now is if I should blow some of my points by staying at higher end luxurious properties like the over the water bungalow in Maldives, or spread it out and get one month's worth of free hotel nights....?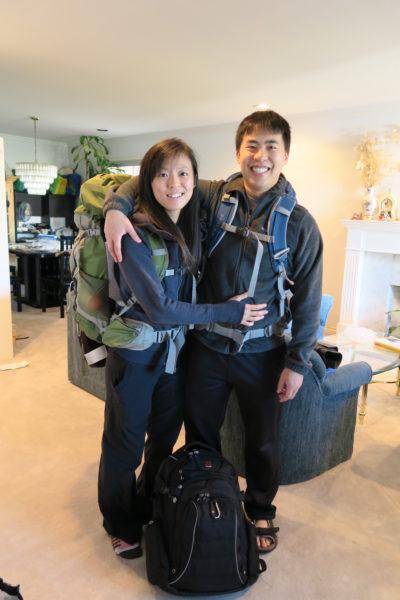 Hotel Status:
Marriott Gold Status
Starwood Gold Status
Hilton Gold Status
Best Western Platinum Status
Fairmont Premier Status
Club Carlson Gold Status
I will mainly use the Starwood, Marriott Gold and Best Western Platinum status benefits to score myself some free room upgrades.
Weight: 160 lbs
Yes that's right! Since I heard males tend to lose weight while they travel, I decided to measure my current bodyweight, so I can remeasure at the end of the year just to see if this saying is accurate.
Overall, I feel like I did a pretty good job when it came to building up my savings and collecting points. When I starting saving a year ago, I was plagued with over $3000 in debt, yet I still managed to pay that off, AND scrape together $15,500 to fund this adventure.
With all travel preparation complete, Karen and myself head over to Vancouver International Airport to begin an experience of a lifetime.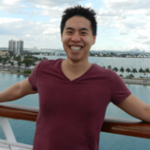 Traveling Soon? Help Support Our Site!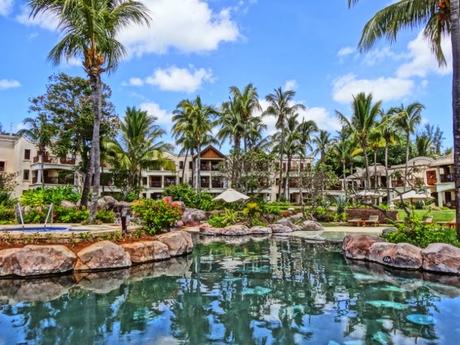 Did you find this article helpful?
Book your hotels using our affiliate link at
Booking.com
to help support our site! By using our link we'll receive a small commission which helps keep this site going. Planning to travel with Airbnb instead? New users can enjoy a
credit
on us for signing up!