I had such fun on Saturday with the spring version of Dewey's Read-a-thon:
Introducing myself, my garden, and my new niece-in-law
Mid-event progress report
Wrap-up post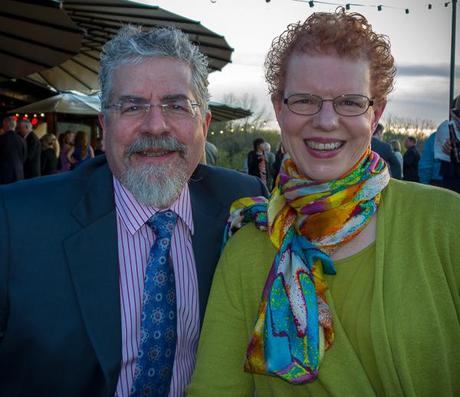 On the deck of Chandler Hill Vineyards, wedding reception
We went to the wedding of Rick's nephew on Friday night, so it was quite the weekend! It's a little hard to remember what happened earlier in the week. Maybe a list will help:
Photos of the vegetable garden, 2014
Words to describe the rhymes in poems
Top ten characters who live in London
On again, off again, exercise
---
Read
TransAtlantic by Colum McCann was my review post for British Isles Friday last week. We had poetry, photos, and other book reviews — including a book by a Scot arguing for Scottish independence in the referendum that will be happening this September.
---
Reading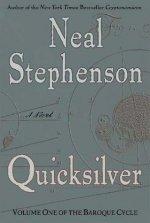 Quiicksilver means mercury.
I'm still reading Quicksilver by Neal Stephenson. I hoped to finally finish this during the Read-a-thon, but I spent too much time cheering.
My evening book, right now, is The Madness Underneath by Maureen Johnson, a fun addition to the series that began with The Name of the Star. I love the descriptions of London!
On my phone, I'm reading another book set in London, but this is alternate history with vampires and werewolves during the Victorian age: Changeless by Gail Carriger.
---
Will Read
Rick started reading Newton and the Counterfeiter by Thomas Levenson, so I may just let him tell me about it and move on to something else. I'd like to make more progress on Clockwork Universe by Edward Dolnick, but I probably need to start our next book club selection: Sugar in the Blood by Andrea Stuart.
What are you reading?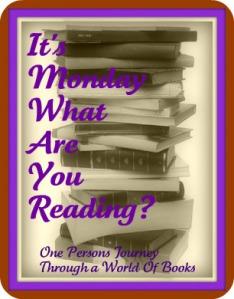 It's Monday! What Are Your Reading? is a weekly meme hosted by Sheila of Book Journey. Be sure to check out her post today to see her selections and the list of links to all the other participating bloggers.