My older daughter Emily (she'll be 10 in August) is on the swim team. She's been doing it for almost two years now, and I have become a "swim mom." That means I shlep her to and from practices four times a week, get up early and take her to swim meets, cringe when the judges disqualify her for misplacement of her hand on a particular stroke and revel in her achievement as she wins first in her heat.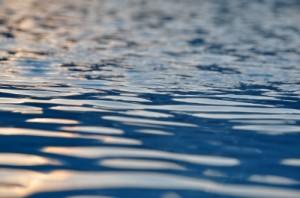 Emily was never a competitive person. She didn't really like sports (aside from the occasional game of handball at school), but she loved the water. She was a little fish! Even as a toddler, she could be crying, but when she got in the water, she was calm, focused and happy!
At her first swim meet last year, we decided to make a family trip of it. It was only about an hour away, but we got a hotel room and trekked down the 405 (which felt like an eternity in itself). Emily was nervous, but excited. As she started her warm up in the water, she was clearly not where she was supposed to be because another swimmer sprang from the wall to do his back stroke and his head collided with Emily's nose and upper lip. There was blood everywhere and she was completely freaked out. Me too, by the way! There was NOTHING to prepare me for this moment. I stayed calm and tried to relax her, but the moment was gone. She was scared, and I couldn't get her to go back in the pool that day. The meet rules are strict and if you don't swim in your first race, you cannot swim in any race that day. She missed her first meet. We got the hotel room for nothing. But it turned out not to be for nothing. That day, I planted a seed that stayed with her. "Winning, is getting in the water," I would say. "You don't have to beat anyone in the lanes next to you. Just strive to beat your own time." We stayed to cheer on her teammates that day and tried to focus on the positive.
Emily got back into the water at the next practice. We always reminded her that winning was getting in the pool. That message stayed with her since that fateful day. Other kids would brag about coming in first or winning a rubber ducky, but Emily just focused on beating her time. Fast forward to a year later. Emily has competed in many meets. Most of them short course (25 yards), but last week, she challenged herself on a long course (50 yards). Since her last long course meet, she shaved 17 seconds off her freestyle and 13 seconds off her backstroke and did the 50-yard butterfly in under a minute, coming in first in her heat. But do you know what I will always remember from that meet? There was another girl in that heat who came in last and was feeling so sad. Emily got out of the pool and cheered her on until she finished. When the girl got out, Emily immediately gave her a hug and told her how proud she should feel. "Doing a long course isn't easy. Look what you accomplished," she said. "Winning is getting in the water," Emily told her. "And you did that!"
At that first swim meet, I knew I needed to find the right way to handle it. Sometimes, as parents, we see those important moments coming. We plan for them and pick out just the right words to say and hope they stick with our kids. But sometimes the moments sneak up on you and you surprise yourself with the wisdom you are able to give. You don't know in that moment that what you have done is going to be life-changing, but when it comes back from her mouth to another friend, you feel like the best mom in the world! What more could I want for Mother's Day than that?
About the Author