April and May have flown by this year maybe because I have been so busy traveling! I have so much to share that things haven't made it to the blog yet so I am starting from the beginning to catch everyone up on all the good things that are happening at Bridget Beari and all the latest finds and trends. 
Our first stop is Highpoint - Spring 2016 where I was an Instagram takeover designer for Sunday! I shared my finds and received a ton of followers. You must have liked what you saw so here a few of my finds: 
1. Michael Berman collection for Theodore Alexander
Everything about this collection was brilliant - color, pattern, attention to detail, metal details.
 I loved it!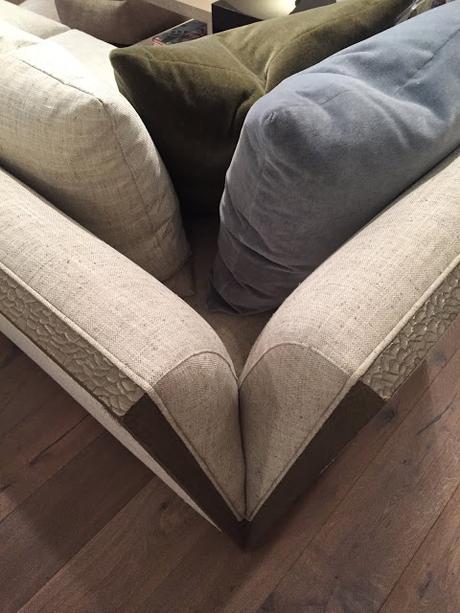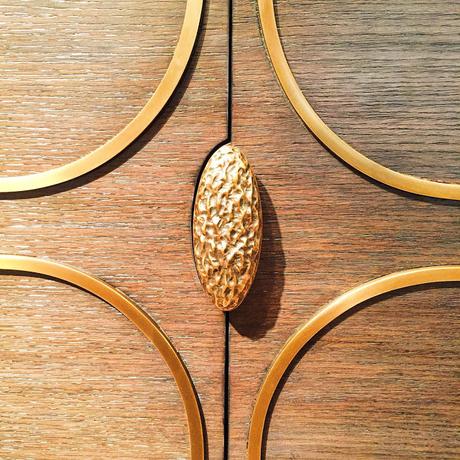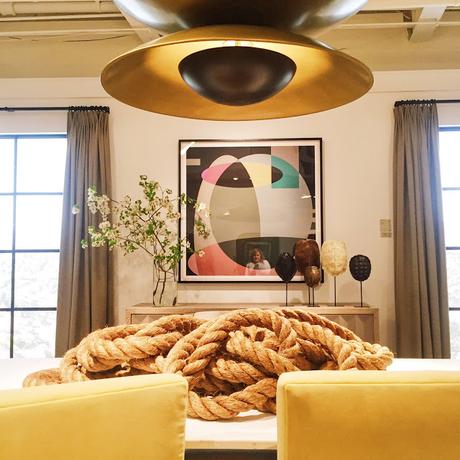 And here I am with Michael Berman and Mary Douglas Drysdale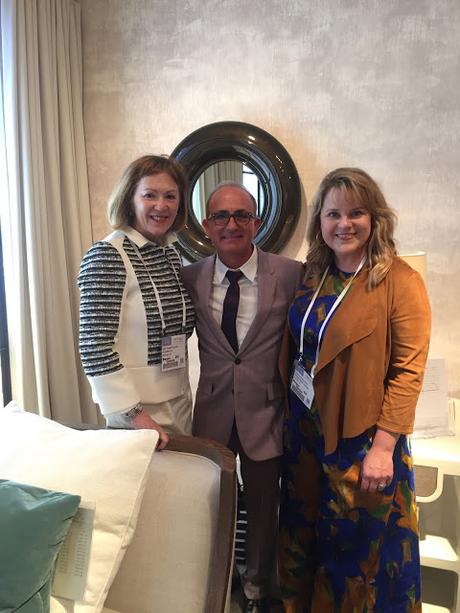 2.  Verellen - mixing blush into their neutral palette this year!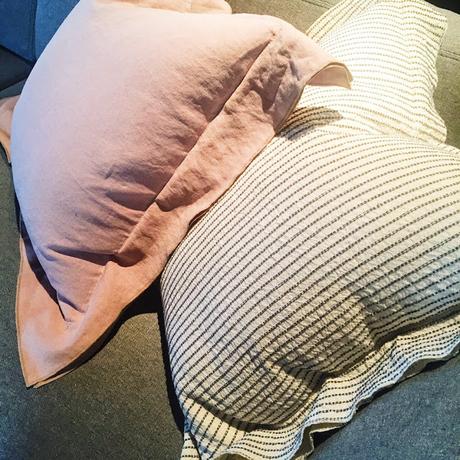 3.  New patterns at Texture Imports - I took a few of these home!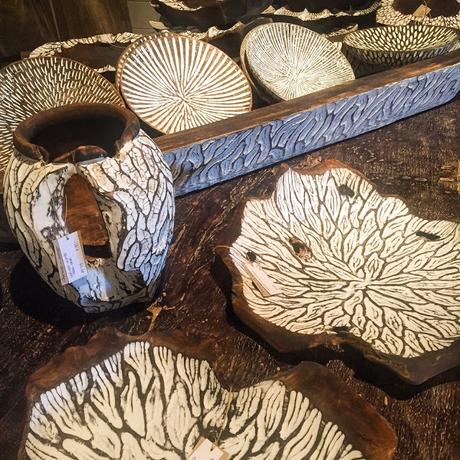 4. McAlpine Collection of planters at Elegant Earth - I love the trefoil design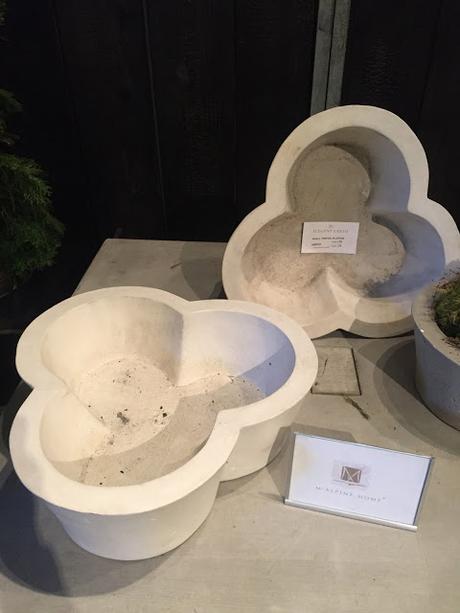 5. Kelly Hoppen Collection  - rose gold was a big!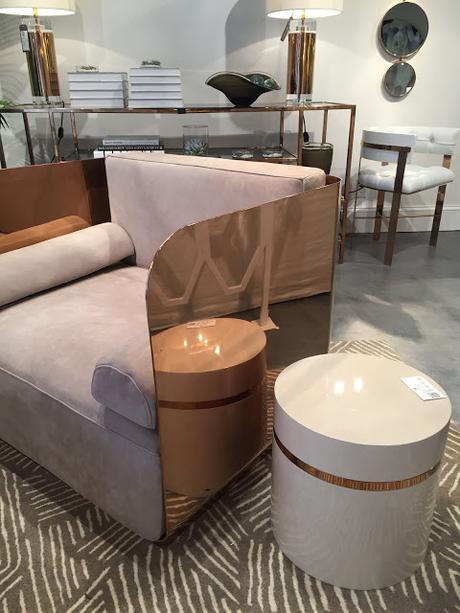 Here were are with Kelly ……  such an inspiration!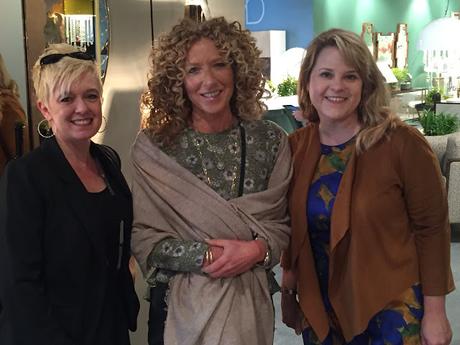 6.  Jean Louis Denoit's Collection at Baker, one of my favorite designers of today. 
I loved the upside down portraits!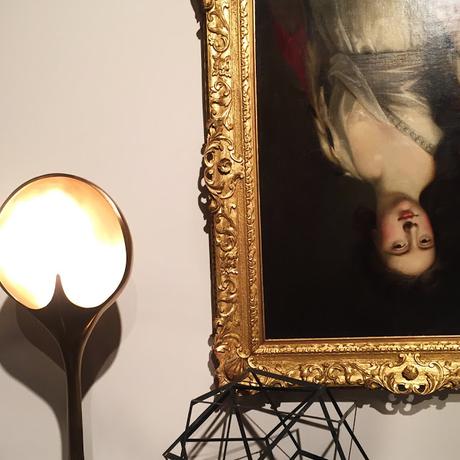 Golds and metallics in full force!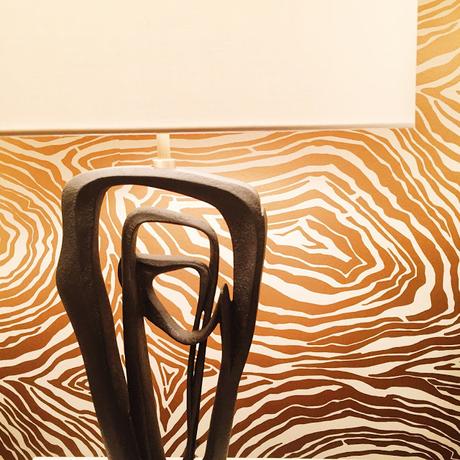 Blush velvet on the sofa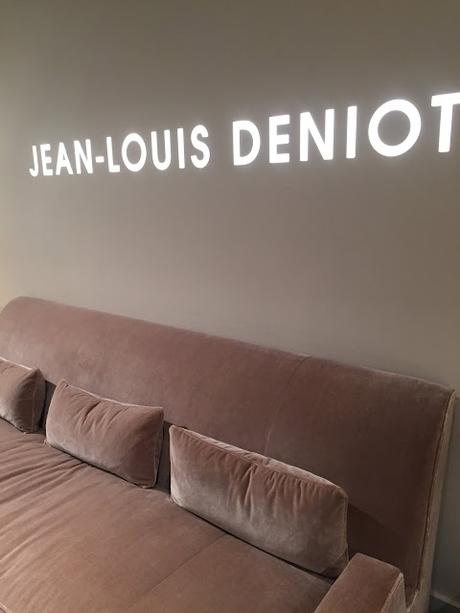 repeating the wallpaper pattern on the table base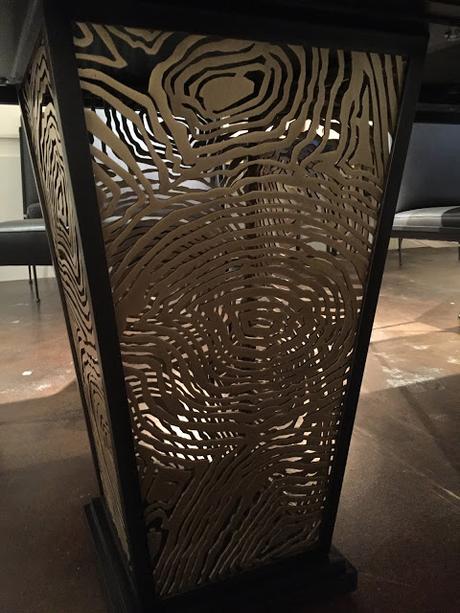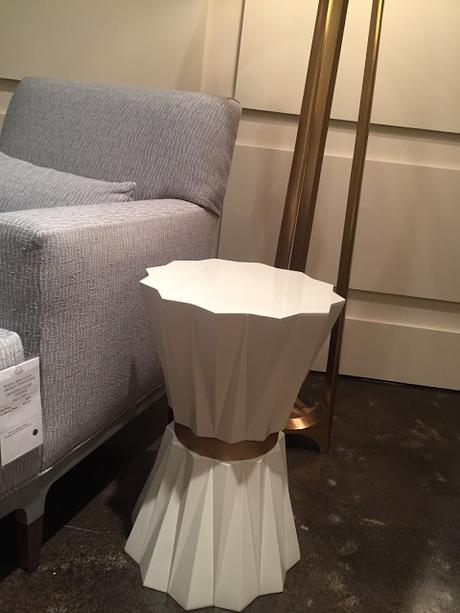 The gold and glass accessories completed the look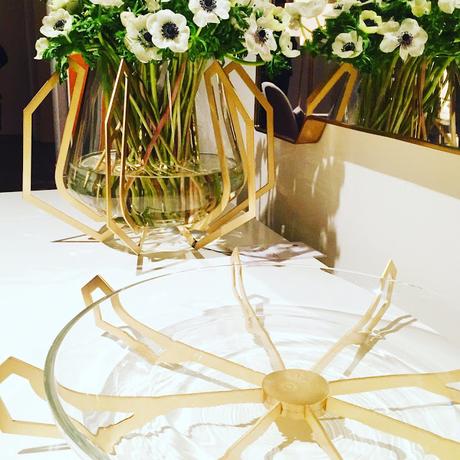 Brilliant brass detailing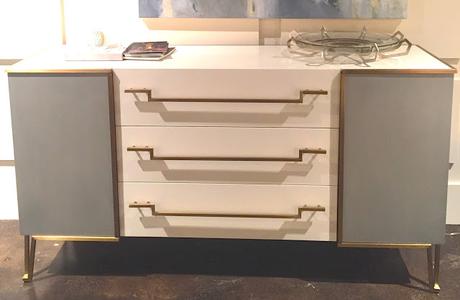 7. Moving on to a more casual side - this French country look of pinstripes fabrics and tea towels from Bunakara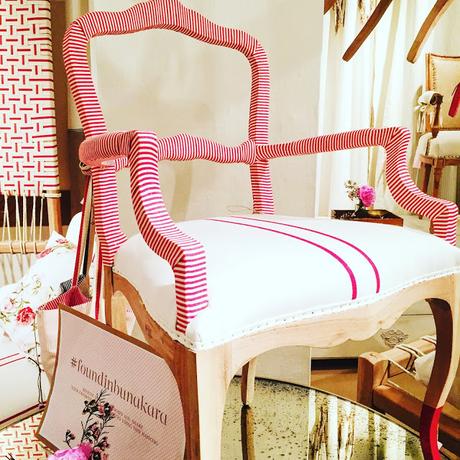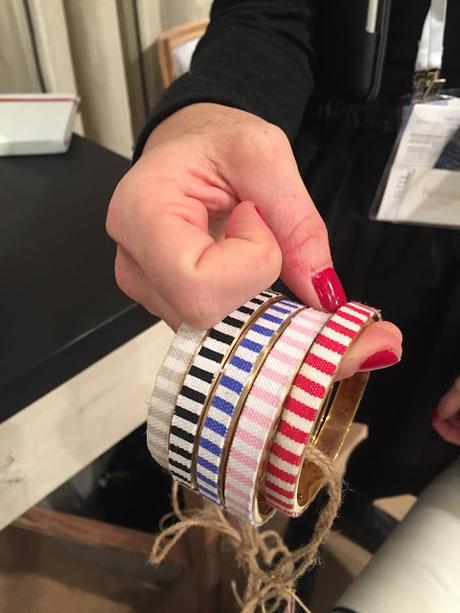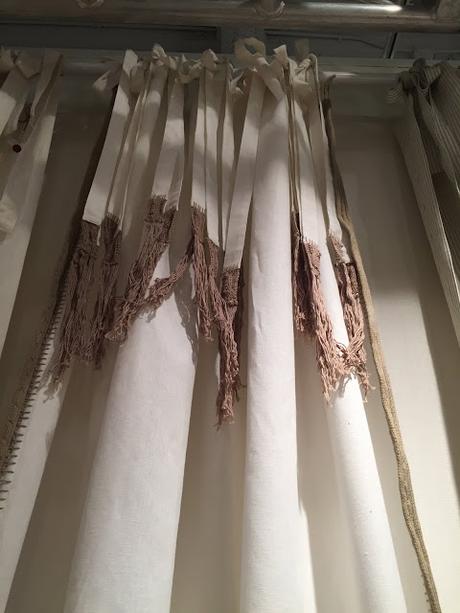 8.  Brass detailing in hardware and light fixtures from Tritter Feefer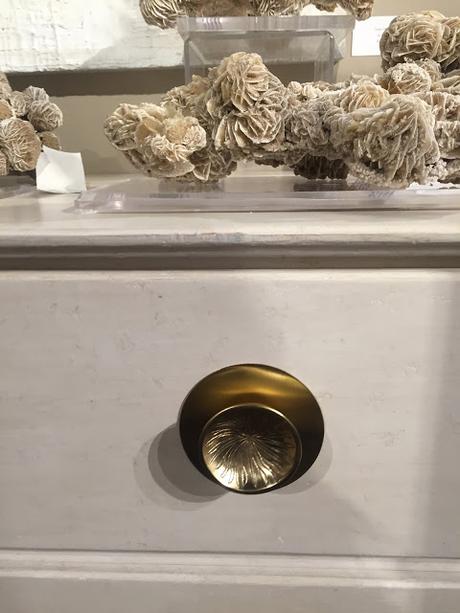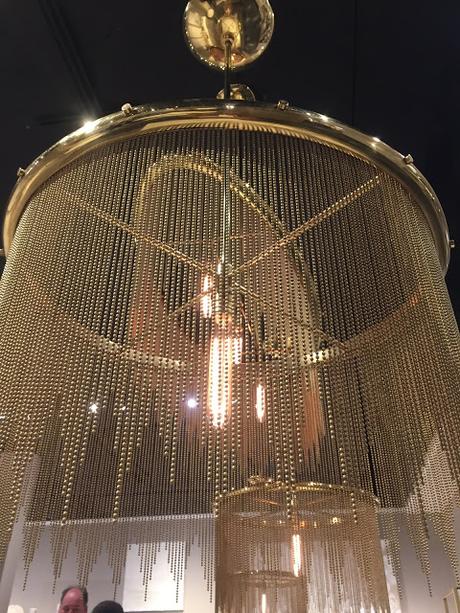 9. Finally to end my Highpoint trip with an award from Adorno Publishing Group and the Elevate Design Panel, an award for Bridget Beari Colors and Papers - Best New Product Design! 
What a surprise and honor!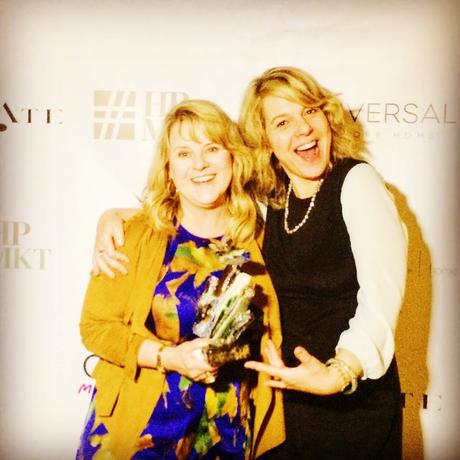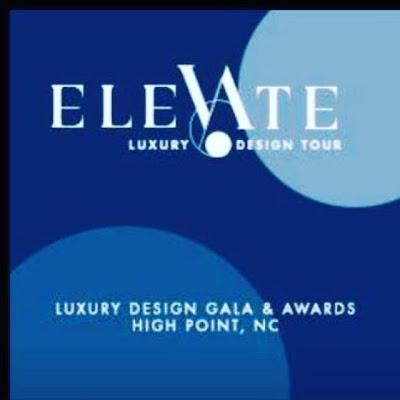 And this is just the beginning of my adventures so stay tuned for the next event - NYC and Design on a Dime!