Every year we wait for the vendors to unveil the latest trends in the Kitchen and Bath World. This year's Vegas show was the biggest yet. I was thrilled to be invited by Modenus as one of their designers #designhounds to report on the latest finds both from our sponsors and our own point of view. While there I was asked to be on a panel discussion with design magazine editors and another designer where we talked about trends from 2018.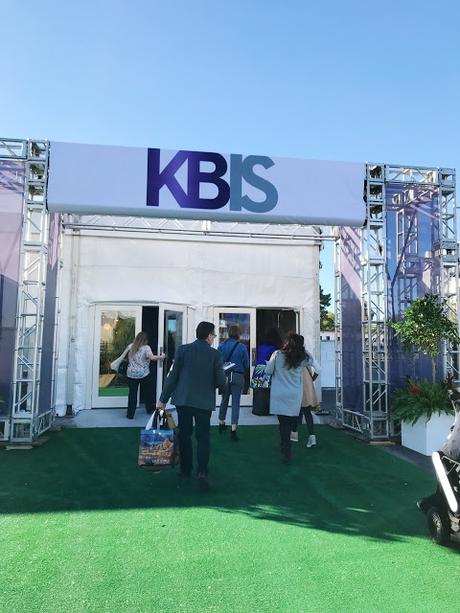 My top trends from 2018 were based on what I was seeing in the world of design not necessarily the KBIS world. Thank You Design Milk and Jaime Derringer for inviting me to speak. 
Here are my 2018 trends: 
1. Statement Range
2. Open Shelving
3. No Upper Cabinets 
4. Larder
5. Flush Walls
6. Unlacquered Brass
7. Thick Countertops
8. No Curb Showers
9. Side Faucet
Let's see how these relate to my KBIS 2019 trends as this show is about what the manufacturers are putting on display as prototypes for upcoming year. 
1. Technology
2. Wellness in the Home
3. Mixing Metals
4. Hard Surface, Porcelain and Terrazzo
5. Indirect Light
6. Hidden Appliances


TechnologyEverything is sync'd to Alexa - faucets, appliances, showers, cabinets. At Thermador their appliances work with an app to schedule turning the ovens on or off. They even partnered with Home Connect as a way to connect and control all of your home appliances.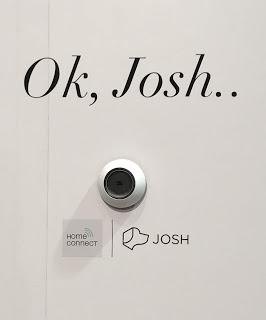 Talk about trend - anyone see a little Memphis styling going on here at the Thermador booth to show off those integrated appliances.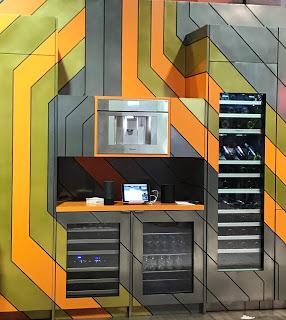 Wellness
Aspects of bringing heath and wellness into the home were in both the kitchen and bath areas from new countertop water filtration systems from Franke, recycled tiles from Ann Sacks,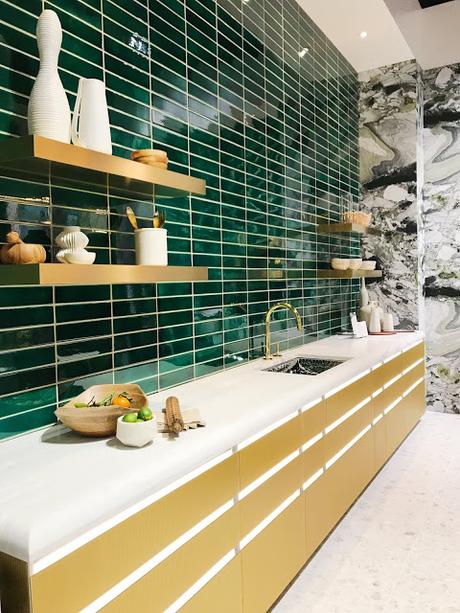 DXV's Aqua Moment Airbath with chromatherapy and of course our favorite steam shower maker Mr. Steam with over 40 plus benefits to adding steam to your shower. 
New: Sleek linear steam heads and the tilt glass shower window to release the steam. Brilliant!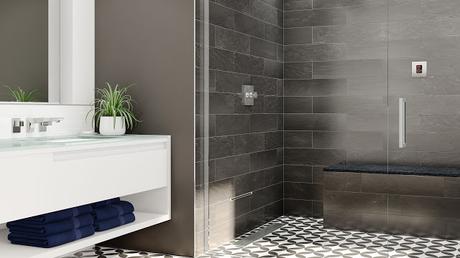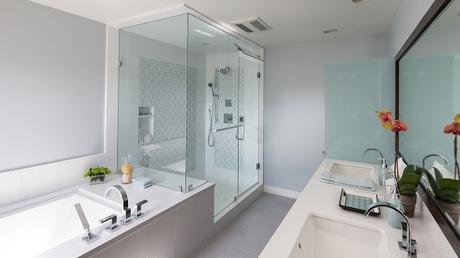 If you follow me then you know I am doing a LIVE wellness Instagram video each Thursday am on tips for bringing wellness into the home. I do think this is the next big trend since we eat organic why not make our homes healthy. Follow me on Instagram @bridgetbeari


Mixing Metals

There is no longer just chrome, brass, satin nickel, and polished nickel. All the brands offer at least 10 different options. The latest was Brizo's Brilliance Luxe Gold and Lots of Copper. I think designers are definitely mixing metals in the kitchen.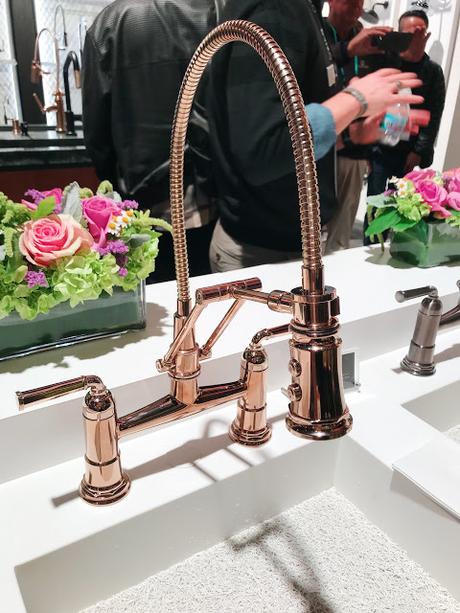 Also customization was big. Brizio's mix and match options of luxe gold and black crystal. Changing finishes and handle shapes. Perfect for any style.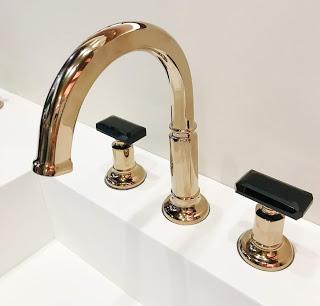 Loved this range by Cafe, a GE brand. Look how they mixed the metals with the copper bar handle and the stainless top.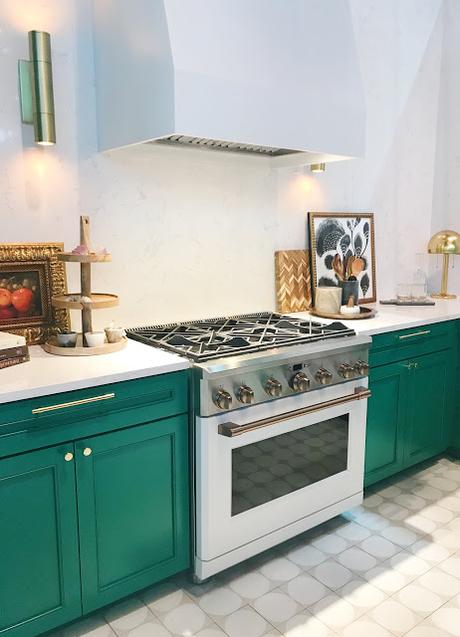 Also Thompson Traders wide array of metal sinks and hoods fit right into this mixed metal theme.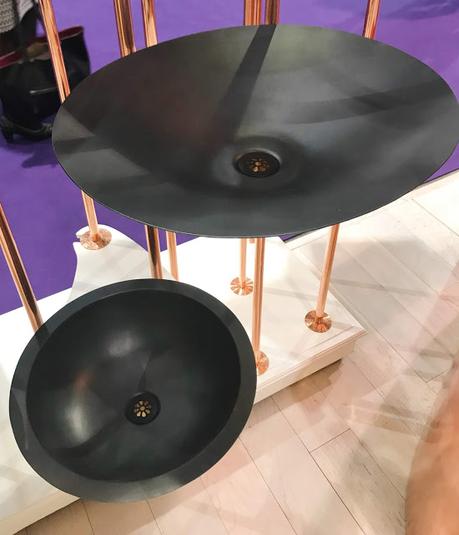 Farm Sinks are still a big trend. Like this beauty from Thompson Traders.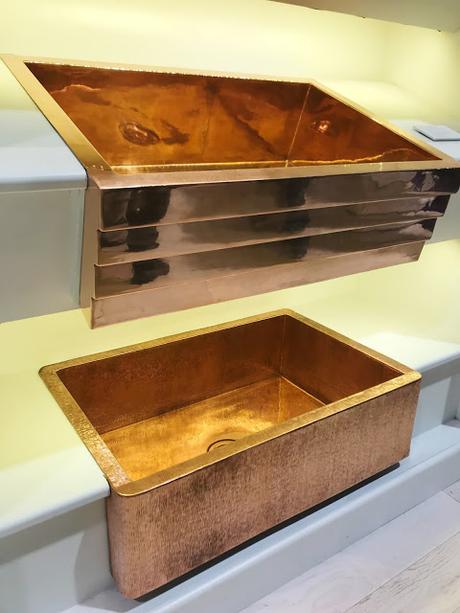 Even door hardware was showing a mix of metals. Like these from Emtek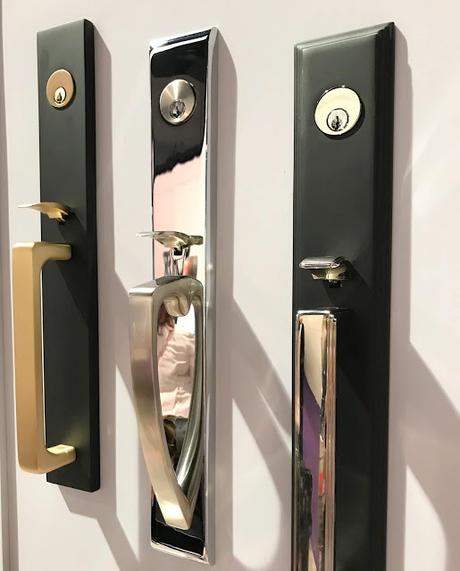 Hard Surfaces
Hard Surfaces are not just for floors and as we discovered at the New American Home sponsored by Caesarstone, the possibilities are endless. Each year Caesarstone partners with a builder to create a new home in Vegas, well, outside Vegas in Henderson. Here they show off their latest and greatest in product. 
I loved this shower floating in the middle of the room.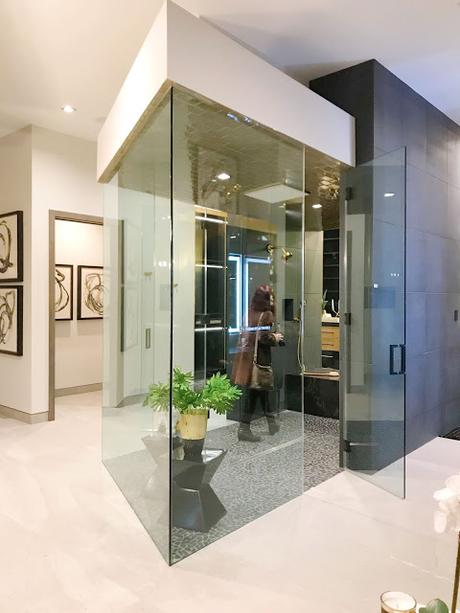 Mixed materials and Terrazzo!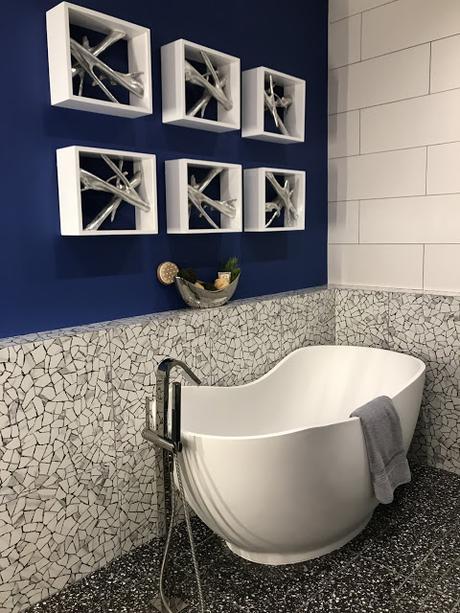 Textured and dimensional tiles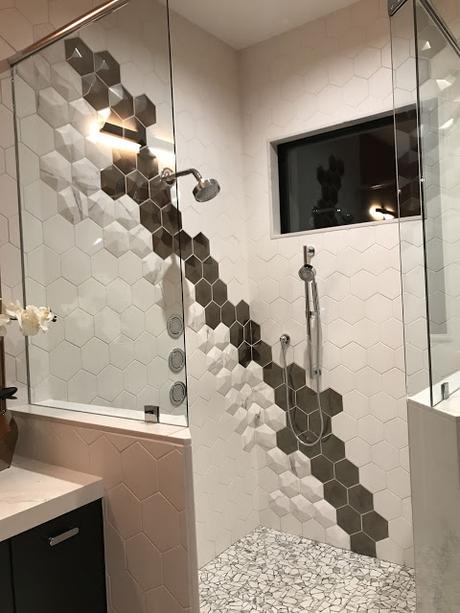 Adding metals strips between materials! This was one of my trends from my 2018 list. Long live the schulter strip!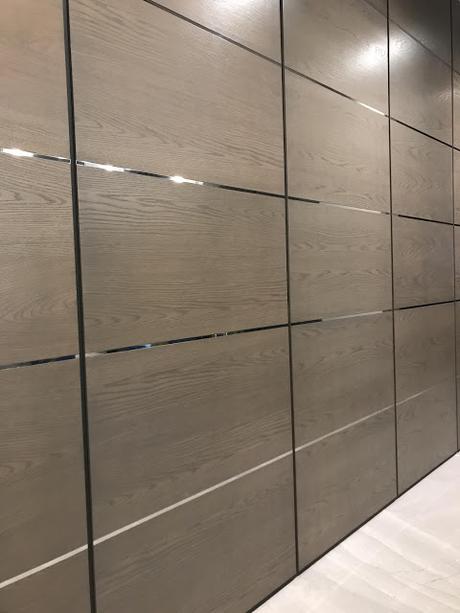 Thin material is hitting the market strong with porcelain brands like Florim and Sapienstone
Adding slabs to walls, seaming for thickness, durability these are all a designer's dream. I see big things for these porcelain companies. 
Again Terrazzo in porcelain....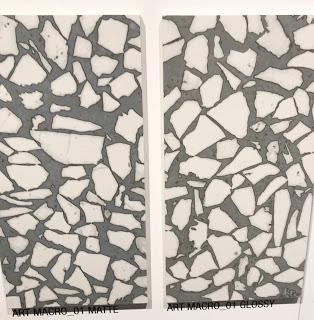 Indirect Light 
Light has always been an important feature in the kitchen and bath area but now we are seeing indirect and ambient features. 
Loved these fixtures from Lamp Plus and yes they do have a trade program!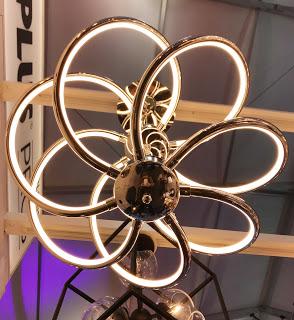 Check out these Robern lights in the cabinets and the mirrors.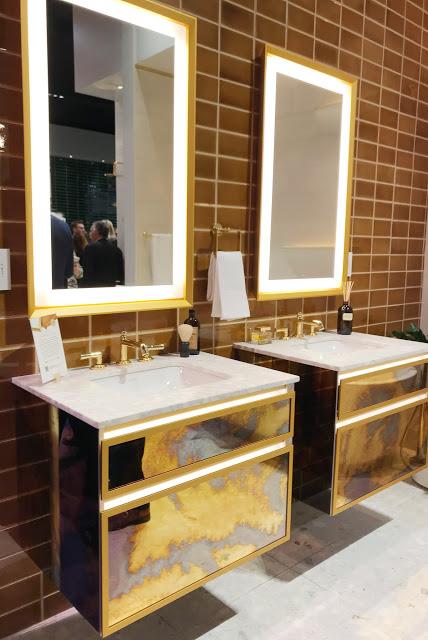 Hidden Appliance
This year was all about hiding the appliances and making them look like cabinetry or a flush wall. Similar to my 2018 trend of the flush wall but almost everyone was showing this look. 
Wellborn Cabinets showed a wide range of styles and colors ranging from traditional styles to super flush modern. 
Lots of hidden cabinetry and motorized options.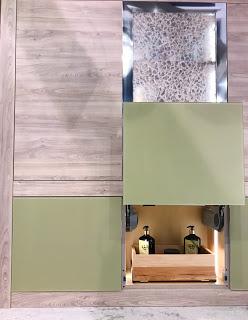 Easy ways to add extra storage to the kitchen.