Just as I had hoped! In starting the Vintage Colt all over again from the beginning I have now passed the point of the mistakes I had made the first time around. I am so relieved I have gotten past this point and am ready to power forward with this project.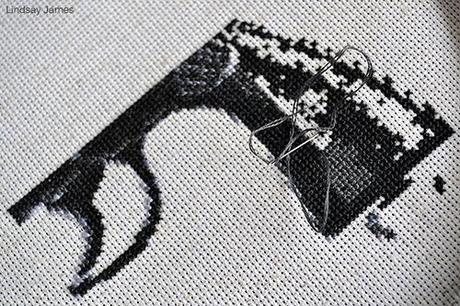 2nd Attempt a success!
I feel now that when I started this project the first time it was just too much for me. I hadn't been stitching for very long at that point and maybe I was just too ambitious. I didn't have enough experience with cross-stitch at the time. Now, a year and half later, I feel like I am finally at the skill level I need to be in order to complete this. It isn't the first time I have run into this type of situation though. I ran into it while working on the Valentine Heart awhile back as well. Again, I left that one for awhile and came back to it with a bit more experience under my belt and it ended quite well. Looking forward to seeing the colt as a finished project now.