Hi Guys, Today I am writing about iStonsoft iPhone to Computer Transfer – Review.
Recently, I was troubled by a big problem. My brother has an iPhone 6, and it got some problems. So, he contacted the Apple store and they said that, the phone need to be repaired at their warehouse.
Some months ago I also had the iPhone and it was also sent to the warehouse. But, when it came, it was all wiped out. All of my data was lost, all the SMS, call details music everything.
I told the same thing to my brother and he got afraid. But there was nothing we could do to prevent this. My brother got said and I can't see him in that look. So, I sat in front of my computer and started digging about the procedure to save the data of the iPhone.
After looking almost 20 different types of software, I came across iStonsoft. Most the software I checked out was only available for Mac, but this software is available for both Windows and Mac.
So, after using it, here I am writing it's review.
iStonsoft iPad/iPhone/iPod to Computer Transfer – Review
First of all, I wasn't sure that I should buy it or not. So, I first thought of using their Free Trial. It came in a very small file and was easy to install. That means no hassle there and the installation was done.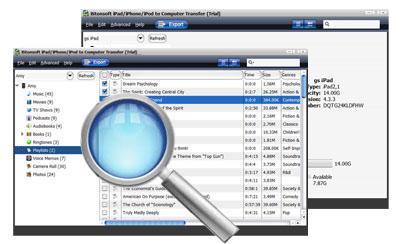 Then after installing it, I connected my brother's iPhone to the computer and started the program. After that, I was able to take the complete backup of my brother's iPhone. In just 5 minutes, all the files of the iPhone were backed up into the computer.
All that happened with just one click. In just one click, all of the contacts, all the SMS, and even the Safari bookmarks were stored in the computer. I tried some of the other software as well, but none of them were that effective.
Another good feature what I liked was the high transfer speed. All the contacts and all the other files were transferred, at a greater speed than the normal speed.
After that, I also tried it on my mother's iPhone 4 which has a lower iOS version. But still it worked, then I read that it works for all the iOS version available right now.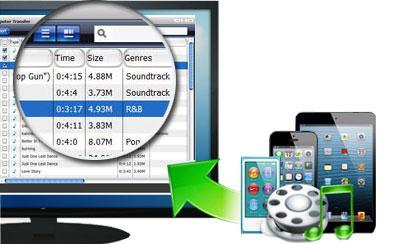 I can't tell you for how long I was searching on Google for how to transfer music from iPod to computer. But after getting this software that problem was also solved. With iStonsoft, I can easily transfer the music files from the iOS device to the computer.
Now when It comes to music, then there were some files which my brother doesn't want. That problem was also solved by iStonsoft as it has two different modes to view files. First of all, I can view the files as in thumbnail mode and in list view as well. So, in the thumbnail mode I can easily identify the files I do not want by looking at the album cover. And can easily move the files I wanted to the computer.
We can also sort the files according to it's author, size and many other things. That make our file organisation more easy and flexible.
That's not all, they also have lots of filters option and a quick search button. With them, you can find any of your files very easily. If your file is of music category then you can also search by genre, author, album and many other options.
The software is very user-friendly and can be easily used by anyone. I mean that you don't have to be a computer geek to use, it's very easy.
So let's point out what I have written above:
Easy Installation

Come with a free trial
Can be used to take the backup of iPhone, iPad and iPod
All the backup can be taken with just a click
The transfer speed of the backup is high
Can be used to transfer music only
Transfer crucial things such as contacts, SMS, and even call details
Can be used with any iOS version
Have two types of views to find the files easily
Has a lot of the filter option for more assistance
Has a quick search option to find the files quickly
Can search the music files using genre, album, artist and many other things
So, that's all in iStonsoft iPad/iPhone/iPod to Computer Transfer – Review
Author information
Rohit Sharma
Author

at

TechnoCR
I am Rohit, a simple author on this website. I am still studying and learning new things everyday. I am not a perfect blogger just a newbie. I just love latest technology and have a addict to write and share what I know cause sharing is caring.
Twitter
Facebook
Google+
LinkedIn