Every one of us uses public Wi-Fi hotspots on a daily basis. While having lunch at a coffee shop, snacking in McDonalds or waiting for a flight at an airport we use free Wi-Fi to entertain ourselves or manage some business matters on a go. Every public place is expected to have free Internet access for visitors surf the net.
Various sorts of information are shared during such lunch breaks but all this data is personal and owners wouldn't want sharing it with strangers. In order to enhance personal level of protection while using free Wi-Fi in public places - make sure you have reliable hotspot VPN provider ensuring your online safety as anyone with specialized software is able hacking any Wi-Fi network. Such places as hotels, restaurants, airports are at risk as Wi-Fi hotspot connections are rather unprotected if compare with home and office Wi-Fi hotspots.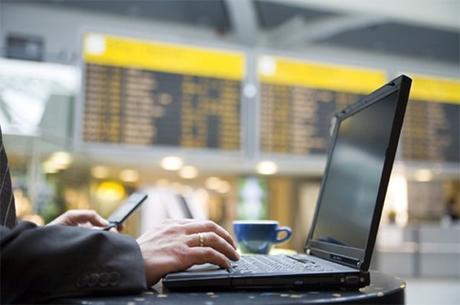 Crucial Wi-Fi hotspots risks
Millions of people are using free Wi-Fi hotspots services and may be victims of following risks related to poorly protected public networks:
Hackers are able to lock users out of their own devices with the right tools;
Interception of login information, credit card information other sensible data;
Interception of shared documents as email apps on a smartphone can leak data;
Malware distributing, etc.
These and many other risks can be avoided if using a VPN service especially if connecting to your business.
Best VPN's offers to ensure safety while using public Wi-Fi networks
Reliable VPN services are aware of all risks that public networks may bring, therefore, offer security measures to prevent third parties from accessing your personal data.
Data encryption, online anonymity;
VPN clients for various popular platforms as Windows, Mac, and Linux, Android, iOS;
Proficient customer support service;
money-back guarantee, etc.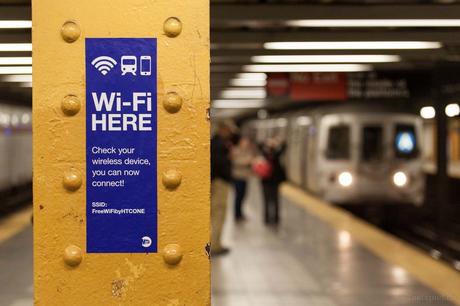 Top trusted VPN providers for public online hotspots
Among most well-known VPN services, that provide outstanding protection we can mention following:
ExpressVPN provider is fully compatible with your favourite devices - PC, Mac, phone and tablets; users are granted with access to 87 countries thanks to over 130 server locations. It is possible changing IP address as often as required. Servers are scattered around the world in Hong Kong, Mexico, Brazil, the United States, Canada, the United Kingdom, Germany, etc. Geographically restricted websites are no longer a problem;
NordVPN is famous for its no logs policy, this feature ensures users with highest security level. This provider counts over 724 servers that are located in 54 different countries and allows using up to 6 devices simultaneously;
BufferedVPN works on PC, Mac, phone and tablets, this service provides amazing speed in 36 countries, encrypts personal data, has limitless bandwidth and offers to use 5 simultaneous connections from every part of the world.
Described VPN providers are perfect for ensuring safety while using public free Wi-Fi.