When the rockets began hitting the ground in Israel, the world tensed. The globe had been witness to this before, and the ensuing retaliation on the part of the Israelis. In an area of the world that has really never seen lasting peace since the beginning of civilization, the armies mobilize. Israel is now days or maybe hours away from sending ground troops into Gaza.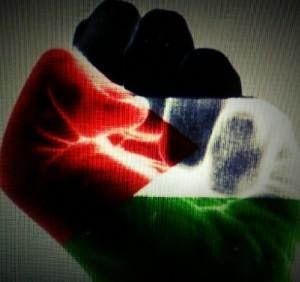 The Right to Defend
Hundreds of Palestinians have already perished in the Israeli missile and aerial attacks since last week. Gaza is very densely populated because of its tiny size. Palestinian and Hamas fighters are concentrated in the heart of civilian areas. Normally, this would shield them from a western style power that is restricted by the laws of war. But Isreal has seen too many rockets, and has been dealing with this dilemma for too long to care anymore. They are going after Hamas no matter where they are.
THE RIGHT TO DEFEND
In the United States, where support for Israel is deep and unwavering, no one wants to see war. But one cannot deny that rockets shot at Israel with the intention of killing people constitutes an attack worthy of defense. The response will not be proportional, nothing in war ever is. Therefore, not much is going to come from the US in terms of disuading or outright stopping an Israeli ground invasion.
Egypt, the normal moderator between Israel and the Arab world, is, for the first time, led by a Muslim Brother and not a dictator propped up by the west. So far, their position has not changed significantly. They continue to negotiate for a cease-fire and for peace. With the history of wars between Israel and Egypt, and Egypt having been on the losing side, there is almost no possibility that Egyptian forces will be sent to mediate the invasion. Though they are prodding — along with Qatar and increasingly Turkey — for peace, there is not much they can use for negotiation.
THE MISSED OPPORTUNITY
The circle of violence has become institutionalized. It is the classic chicken vs. egg dilemma: Israel responds to attacks, killing many people, which causes new animosity and the need for revenge, which propels Palestinians to mount resistance movements and fire more rockets. Israel attacks again, and the cycle is repeated.
The only way to break the cycle of this violence is to improve living conditions in Palestine enough that people start feeling less animosity towards Israel and instead start to place a greater value on what they have. It is up to Israel and the world to rebuild Palestine the way that it rebuilt its own country after World War II up until this very day.
Now, as it stands, the Israeli grip on Palestinian land and the destructiveness of its attacks — which level entire blocks of cities, destroy communication, leadership, and infrastructure — means that the standard of living will never improve, it only continues to worsen. No amount of controlled buffer zones will provide lasting security for Israel. Its only option is to mount a humanitarian campaign to improve living conditions for Palestinians, open up trade, and integrate Palestinian businesses into their economy. If enough Palestinians are dependent on Israel for financial success, it will become less of a target.
The chances of this happening are close to zero.