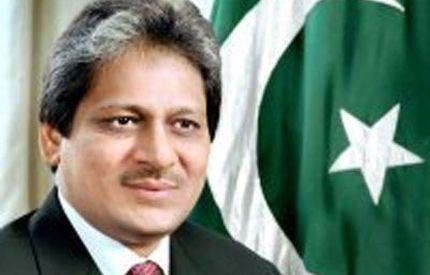 Sindh Governor Dr. Ishrat-ul-Ebad Khan is likely to return from Dubai today following the direction from Muttahida Qaumi Movement (MQM) chief Altaf Hussain to withdraw his resignation and resume his responsibilities.
After MQM"s decision to sit on opposition benches both in center and Sindh following the differences with ruling Pakistan Peoples Party (PPP), Ishrat-ul-Ebad had tendered his resignation to President Asif Ali Zardari and flew to Dubai in wake of his illness.
According to a statement released by MQM, Altaf Hussain telephoned Ishrat-ul-Ebad on Wednesday and directed him to take back his responsibilities and continue to serve the nation with honesty and loyalty as he did in the past.
Here it is pertinent to be noted that after Ishrat-ul-Ebad's departure from the country, acting governor Nisar Khoro signed on the bill of 1979 local bodies system, which is the main cause of difference between MQM and PPP.