Ishaneshwar Temple Kedarnath 
ishaneshwar temple is situated in just few distance of  left corner side of
 kedarnath temple
. and the temple dedicated to ishaneshwar mahadev. According to the Hindu belief or kedarnath teerth purohit  
"
Ishaneshwar mahadev was the teacher ( GURU ) of Lord
Shiva"
. and it is believed that after prayer of kedarnth temple (lord shiva) it is necessary to pray  in Ishaneshwar temple
when purohitstart
Rudrabhishek
(special worship of lord shiva ) they also sit inside the ishaneshwar temple for a few moment and speak speak some
Mantra
. It is assumed that Eshaneshwar mahadev fulfill our devotee wishes. people pray and wishes for our dreams.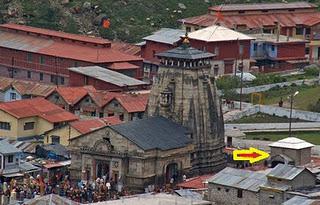 kedarnath temple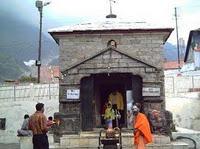 Ishaneshwar Temple
NOTE
-
yellow arrow indicated Ishaneshwar Temple in first above picture.