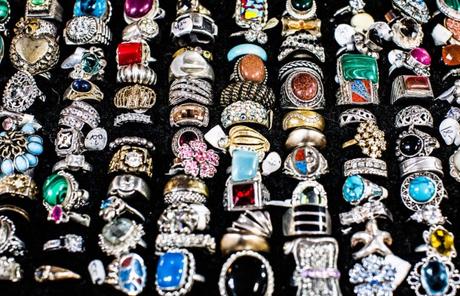 Is Your Jewelry Valuable?
After reading the title of this article, one thing you might be thinking is "Do I have any jewelry that is valuable?" And you might. But the monetary value of jewelry, especially old jewelry, is all over the place. Some of the pieces you might consider valuable can be worth pennies while other pieces may be worth thousands. So while your jewelry may be valuable, the value will always differ.
Now let's talk about how you can tell if your jewelry is valuable.
As we just briefly discussed there is no set monetary value on a piece of jewelry. No matter what kind of jewelry it is (fine, vintage, estate, etc.) if it is of any value to a potential buyer the price point will vary. That being said, there are a few different ways for you to tell if the piece you have is valuable.
Check for marks
If you have some old jewelry lying around and you're dying to know if it's worth some extra spending money, the first thing you can do is pull it out and check for hallmarks. There are several types of hallmarks but the most common type is the one that shows the metal contents of the piece. This indicates which type of metal the piece is made out of. Other types of hallmarks specify the origin, designer, and or manufacture of the piece.
Hallmarks will tell you if the piece of jewelry you have is real or not. Most, if not all, fine jewelry should have some sort of hallmark on it. If your piece does have a hallmark on it, then it should be a valuable piece and it should be worth some money. Determining the exact amount it's worth will come in the next step.
Related : How to Tell If Your Estate Jewelry Is Valuable
Get the piece appraised
Sometimes it's not enough to know that you have something that's valuable, you also want to know how much you're going to get for it. Whether you know your piece is of value or not you can take it to an appraiser. A professional will be able to tell you if the piece you have is worth money, and if it is, how much money you're likely to get for it if you choose to sell it.
Take it to a local jeweler
Another great way to tell if your jewelry is valuable is to take it to your local jeweler ( Raymond Lee Jewelers if you're in Florida). Your local jeweler, if they're really good, should be able to tell you if your piece is worth something and they should be able to have it appraised so they can tell you approximately how much it's worth.
Diamond by Raymond Lee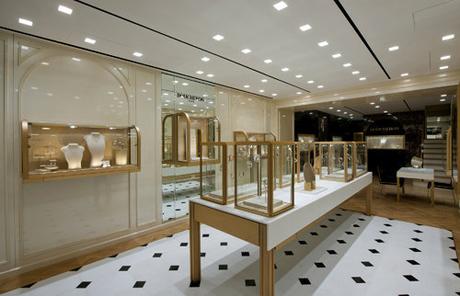 Here at Diamonds by Raymond Lee, we believe that behind every great diamond there is a smart buyer. We also believe that estate jewelry is a great investment to make. So what are you waiting for? Talk to one of our expert service advisors about selling your inherited estate jewelry today .
Areas we serve
We are located in southern Florida in the city of Boca Raton. We proudly serve Boca Raton and the surrounding following areas: Palm Beach, Fort Lauderdale, Miami, Broward, and Miami-Dade. Stop by the store and talk to one of our experts about selling your investment jewelry today.
For more information you can also chat online, or email one of our diamond advisers at [email protected] . Or feel free to visit us at 2801 N Federal Hwy, Boca Raton, FL 33431. Our hours of operation are Monday through Friday 11am-7pm, Saturday 10am-5pm, and Sunday 12pm-5pm.