Several Russian news agencies are reporting that impeached Ukrainian president Viktor Yanukovich might be in Russia and will soon hold a news conference in the Russian city of Rostov-on-Don.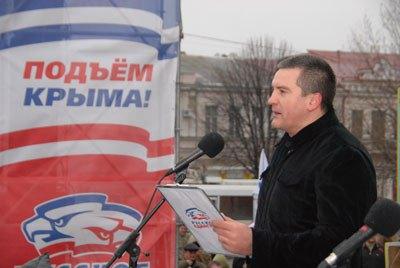 Newly appointed Crimean Prime Minister Aksenov asserts that Yanukovich is still the leader of the country. Oddly, the banner proclaims "Crimea freedom."
Reports from three news agencies say that Russia granted his request for security from "extremists."  One report linked him to the Hotel Ukraina in Moscow. Hotel Ukraina director Dmitry Yelizarov, told Interfax news agency that Yanukovych had not stayed at the hotel recently however the AP is reporting unusually high security around and inside the hotel although some sources told Interfax that he had been relocated to a health sanitarium outside Moscow.
Russian President Vladimir Putin's office denies any information on whether Yanukovich is inside Russia.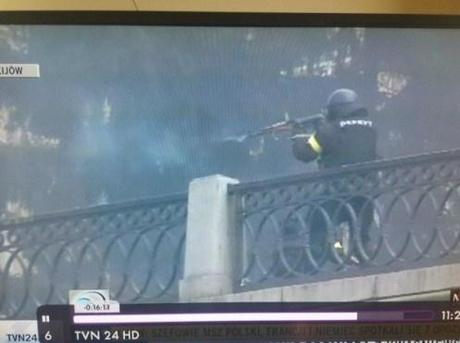 Yanukovich is wanted by Ukrainian investigators for allegedly giving orders for security forces to fire upon civilian protesters, an action forbidden by the Ukrainian constitution.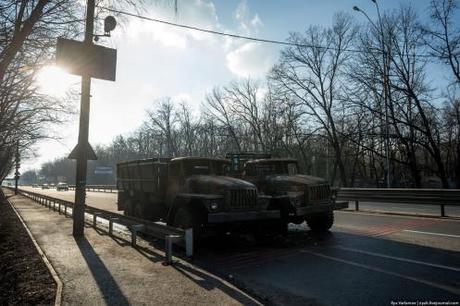 Two burned out Ukrainian army trucks sit where once was busy traffic. (foto: Ilya Varlamov)
In the south of Ukraine the newly formed government of Crimea say that they've been promised financial support from Russia.