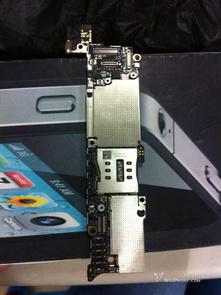 Leaked for the iPhone 5 leaks are found. This time it was the discovery of a new motherboard picture and a new dock connector which smaller.
Motherboard image is different from that used in the iPhone 4S. In addition to the smaller SIM, this motherboard seems to have a lot of connection points that support the possibility of LTE.Motherboard smaller than the iPhone 4S is referred to as a prototype in the absence of the label as it is commonly found in the final product. However, it may be because the new iPhone has not yet been officially announced by Apple.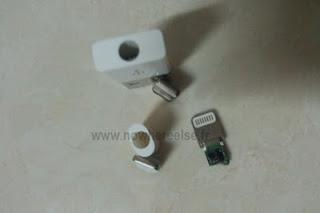 Leaked second picture shows how the shape of the dock connector is smaller. There are 16 pins, each 8 pin on each side, and look slimmer than a standard microUSB port. For comparison, the dock connector is now used in a variety of Apple devices previously using a 30 pin and rumors are already emerging 19-pin connector or 9-pin on the new iPhone.
This news is still a rumor that still need to be verified at a formal announcement later.
origin source GSMArena