At the end of the tax credit last year it seemed like buyers dropped off the face of the planet... and the total number of Twin Cities sales last year dropped to a level close to that of nearly 20 years ago!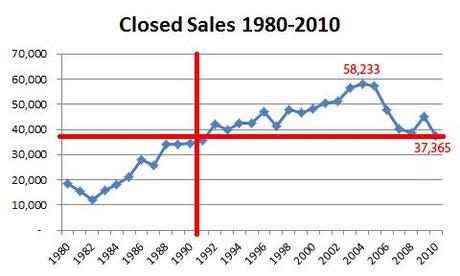 Sales soared in 2009 with the buyer tax credit and dropped again in anticipation of it ending... jumped again last year before the real end of the tax credit, then took a plunge the rest of the year.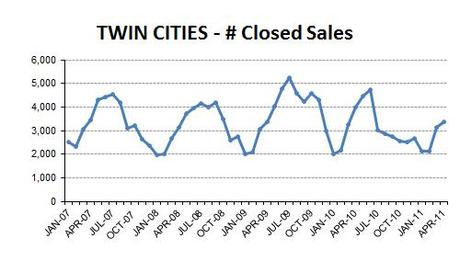 I heard that our company closed a near record number of transactions last month... does that indicate that the post-tax credit buyer waiting game is coming to a close?
Hard to say, but buyer activity has picked up and after a nearly one-year slide in median sale price it inched up in April... I am anxious to see what this year's numbers will report for May, should be out soon.
Interest rates dropped again last week to levels not seen in about 6 months... seems like a good time for buyers to stop waiting and move forward!
Sharlene Hensrud, RE/MAX Results - Email- Twin Cities Realtor