Is Signing  To A Record Label Worth It Anymore?


                                            By:



Happy 2013 EDM fans!!!  The last 60 days of 2012 had been an incredible whirlwind of activity for me. The completion, mastering and design aspects of my original Electro Hip-Hop Album "Escape Velocity" had all but completely taken over my existence. The conceptualization, creation and execution of my plan to create a new sound within the electronic genres encompassing, Hip-Hop, Dubstep, Dance, Grime Trance and House was a long fought battle that has taken approximately the last two years. In the span of that time I had to do so much research, planning, and education while simultaneously completing my Bachelor of Science Degree in Recording Arts at Full Sail University, that I learned about and assumed the role of an independent record label. My overall goal used to be to be signed to a major record label. I had realized that I had already done most of the things that a label would do for me independently.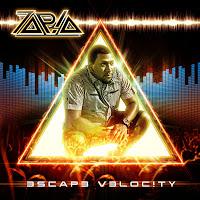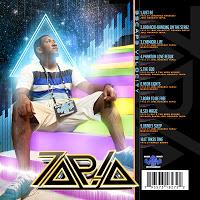 I have learned that established labels with a foothold in specific genres are still thriving in this difficult market because of the hard work of the artists which they have decided to contract and get behind. In today's highly connected, musically over saturated information age paradigm the labels role has become more refined in terms of promotion for more established artists and artists with their own followings who have created their own movements, the larger labels serve more as support for and streamlining distribution methods for  these artists. The days when a completely unknown artist with talent is taken in and developed by a label that tells them how to dress, eat and sing is gone. Gone are the days when artist get incredibly large advances for  productions and expect to sell 10-20 times platinum album sales.
Today major labels look for artists who are already independently active, profitable, and established within  their genres and music scenes, by scouring for talent via Youtube, Beatport, Twitter Facebook Datpiff.com, and an almost infinite number of other sites.
Electronic music artists like Zedd, the 22 year old composer and Dj from Germany,who many consider to be Skrillex' protege is an example of this trend. Zedd came to prominence and has been signed to Interscope all primarily from winning two remix competitions on Beatport.com and being known through those means. Most of these young trendsetters are doing their own composition, mixing, recording; only relying on the labels for mastering and album artwork, and promotion services.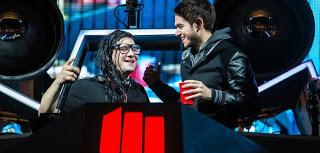 For the first time the artists are really in the drivers seat. In 2011 Universal records paid $750,000.00 dollars to release the single "Levels" the hit single by Swedish DJ Producer Avicii without the traditional multiple album obligations of a traditional contract. Many of the major labels are opting for the 360 record deal contract where they manage and take the lions share of merchandising, album and endorsement deals revenue, but with electronic music artists it is not unheard of to have the promotion power of the label behind them without having to give up their endorsement, and merchandising income.
My many hours and immersion in to educating my self about this phenomenon has lead me to this conclusion. It is not worth trying to court major labels unless the labels come to you based on proving yourself independently through genre specific, competition, achievement, independent sales, and a consistently growing fan base. This way you as an artist write your own paycheck. Between the months of late  November to December of 2012 I have strived to continue to build my fan base through YouTube and Reverb nation to build anticipation for my release of "EscapeVelocity"  distributed Through CdBaby.
In December I went from being ranked #265 on The Hip-Hop charts for reverbnation.com in Providence Rhode Island to being Ranked

Number 1 on The Electronic Dance Music/Hip-Hop charts

in Providence Rhode Island. My YouTube subscriptions on

Tapia's Electronic Hip-Hop channel

have gone from 100 to over 1000 by focusing on genre specific promotion and creating promotional campaigns through

Facebook

and ReverbNation on sites all over the internet. In building this buzz I have been featured on sites like hiphopfrathouse.com in an article entitled

"Music is Science and Tapia is the Professor."


The point is that as independent artists we want to build value into our brands. When we achieve so much on our own merits we own our names, track records, achievements and credibility. When major labels come knocking on our doors we get the best deals possible if we choose to use their promotion power and turn it into a mutually beneficial situation, as opposed to being at the whim and behest of a powerful conglomerate. In the information age we don't have to wait for someone else to do everything for us we can build our  own catalogs with ISRC codes, UPC Codes, and we can mold our own sounds and Brand ourselves and finance our projects and become profitable on our own.  You will also make more money on your own projects if you do this correctly.We are expected to do these things if we are to be taken seriously.
In conclusion, I think it is only worth signing to a label when you have become worth enough to where you would lose out on markets you couldn't serve, supply or promote to on your own, with your own hard work and knowledge. If that sounds foreign or unattractive or difficult then maybe artists should reconsider what they are doing this for and what are the ultimate goals associated with their careers. Any other mediocre activities, or pursuits are simply a hobby.



Read More about Zedd in the New York Times Here




Dubstep.com Tips on Getting signed to an EDM record label.