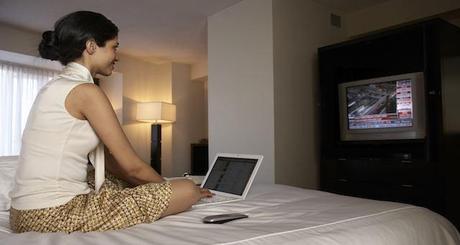 Global marketers are shifting spending away from TV advertisements and toward online videos, and that strategy is paying off, according to a new study conducted by Be On, the AOL global branded content business and reported by the Bulldog Reporter.
In fact, researchers found that the majority of the online video spend over the past 12 months came from budgets previously reserved for TV advertising.
Although TV remains a key awareness driver within an integrated marketing strategy, 58 percent of study respondents said they could achieve greater engagement and scale with online video. And with good reason: 84 percent of those surveyed said the Internet is a rich brand medium with engaging interactive opportunities to connect with consumers.
Branded Video Content Drives Engagement
More than 770 industry experts from leading brands, media, and creative agencies in Europe, North America, and the United Kingdom took part in the Be On online survey, aimed at qualifying their experiences of using branded online video when planning online advertising campaigns.
Two other surprising findings include:
More than 80 percent of survey-takers cited reach as well as audience and content targeting as main factors when planning a new branded video campaign.
The two top reasons for increasing online video spending in the future are "better audience targeting" and "measurement."
"The results of our study show that branded content has become an important part of global advertising strategies," said René Rechtman, senior vice president of AOL Networks International, in a company news release. "We know that content drives engagement and conversation online and, more than ever, we are seeing that brands want to tell their story through content."
To learn how to tell your brand story through branded video content, consider test-marketing your ideas with email. Read our primer, "Use Video in Email to Push the Marketing Envelope," to get started.