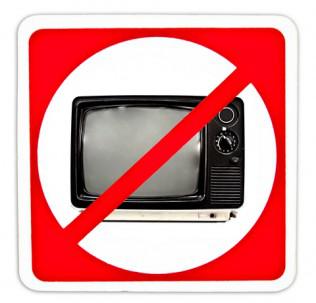 Digg Digg
The loss of Simplicity and Charm in our lives.
 Arriving to pick up my son from a play date, I observed how intensely engaged he was in a game of Monopoly with his friend.  While the mom and I chatted, we fielded questions about how much total was owed in rent etc.  Often times the boys knew the math but wanted confirmation.  It seemed as if our son had outgrown all of our board games: Chutes and Ladders, Candyland, Jr. Monopoly and Jr. Scrabble. But as anyone living abroad can attest, board games are expensive (299 QR or 81 USD for Monopoly in Carrefour, the local Target like shop).
 It occurred to me that so many things in this world have gotten away from the charming, the simplistic.  With Barnes & Noble going out of business and the threat to printed books, I don't know that I could cope with never being able to hold a book.  I like the feel of holding a book, the actual turning of pages and looking at the printed photos.  This goes for fashion and beauty magazines as well.  I like looking at the photos on the page not on a tablet.  Not certain I could subscribe for wireless delivery of my favorite beauty magazine.
For the children it is the lack of imagination and lack of exposure to the outdoors that comes with being glued to all the multi-media at their disposal, which makes me, worry.  I will not minimize that when learning is fun, children will learn more readily as evidence by Mr. Pai in his achievements with his class with "gaming".  However, there is a fine line we must walk in allowing enough technology in to our child's life without spoiling all the things we enjoyed as children.
(PS, if you don't read the pragmatic mom blog, you should it is filled with a plethora of educational resources for you and your family.  If you see how often she posts, you will put her in the "I don't know how she does it" category of moms!)
I have had several occasions arise during this first 15 months of blogging where I just wanted to "break up" with Social Media.  I found it consuming my life.  You can read blog posts, make comments, and share posts endlessly. Not to mention tweet and post updates to Facebook, linked in and Google plus endlessly as well.  And if all of the above finds you doing it while in the company of others, then it is time to re-examine your priorities?  Isn't it better to be in the moment?
 Recommendations for Media Exposure for Kids
As I thought about this, I w noted the times my children's exposure to media has gotten out of control:  summer vacation, days when there were many things to get done in the home and of the late.  Until this past summer, I would like to think that we were pretty good at adhering to the American Academy of Pediatrics (AAP) recommendations on exposure to television, computers (including internet), and video games.  They recommend no screen time before the age of 2 and 1- 2 hours/day after the age of two of "quality programming".  I am pretty certain our son's Nintendo playing is not quality.
 In an attempt to bring balance into our lives, I instituted media free Wednesdays. Several days before Wednesday, I prepped both kids on how we were going to media free for a day.  I was most worried about our daughter who seemed to want to watch TV. All. The Time.
Just for clarification, my philosophy in life is everything in moderation but for the sake of trying to regain control of our children's exposure and ours, we were in need of a cleanse.
Media Free Week 1
When D-Day came, I reminded both children the minute they woke up.  Our son reminded me that I too had to be media free…  Our daughter repeated what I said enthusiastically as she was game for a challenge.  For our daughter, the day was uneventful and when I returned from the zoo with her, she was quick to paint, read books and play with her toys.  Our son asked if I had I adhered when I picked him up.  I admitted to checking on emails via my iPhone.  For me, the TV is easy, as I simply do not watch it that often and not having cable and the ability to DVR helps.
I decided for the first week to allow them both 15 minutes of TV time before bed, as it is how they unwind.
My downfall was in answering emails. I told my sister this and she scolded me!  Rightfully so! If the kids were media free then I needed to be too.
Media Free Week 2
 For this week, I decided I would eliminate the short amount of TV time before bed.  The day was uneventful for the kids except when I left for a meeting and I returned to find our daughter watching TV.  Thankfully, when I reminded her she was quick to say, "That's right" and then turned off the TV.
That night, I reminded them we wouldn't be watching TV.  We spent the next ½ hour coloring together.  It was a very content time enjoying each other's company and conversation:  simplicity!  I cashed in on a coupon my son made me for mother's day that entitled me a drawing of a sunset.  It was pretty sweet.
I unfortunately failed miserably with the checking of the email.  However, I steered clear of the social media outlets and blogs.
Media Free Week 3
Both kids did well until evening when our childcare provider gave in to my daughter's cries for TV.  I was disappointed and it would be easy to lay blame.  But, if I have a strong policy in place then any childcare provider should be able to easily enforce a "No TV" rule.
I just could not let the 150 emails pile up as they did the prior two weeks and mainly was clearing the junk ones out.  But no surfing of the web, blog reading or posting for me!
Lessons Learned
In an experiment, it is what you do with the information.  We have decided to continue on with one media free day per week.  To hear our son exclaim to a friend "Playing the Wii all the time is not good for you was enough for me.
Having a media free day decreased our children's desire for media throughout the week.
Realizing that I need is to make set times of the day to check emails, read, comment and post rather than doing these things all day long
If we were to do it again, I would have each child make a list of alternative activities they could do in place of media.  That way as they grow "bored" you can refer them to the list
It was helpful to prep the kids before hand.
Go over your media policy with your kids (repeatedly) so that your childcare providers can easily enforce the house rules.


Your Turn:
How about you?  Are you or your children in need of a Media Diet?