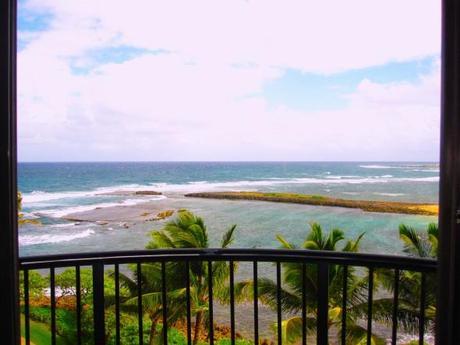 My husband and I recently took our much belated honeymoon to Oahu and struggled with the fact that our daily green lifestyle is not the norm. Being green and eating organic on vacation is almost impossible, it is hard enough at home where you have more control. So I have compiled some tips for when you travel to help you stay healthy and green. Some of these we did, some of these I wish we did…
Pack your own shampoo, conditioner & soap – It is easy to just use what the hotel provides, especially with the ridiculous airline 3 oz rule and the fact that you are trying to cram everything into a carry-on. Problem is, rarely do you actually know what you are using with their private label, ingredient list-free toiletries – chances are it is a whole lotta chemicals and synthetics. GoToob has some BPA free bottles that you can fill with your natural shampoo and conditioner like my absolute new favorite Acure. And for soap, of course you know I love Dr. Bronner's which has the most convenient travel size that can be refilled forever.
Bring a refillable water canteen - My husband and I love our Siggs, and this way you can buy a big jug of water and keep refilling instead of buying lots of water bottles to help cut down on your plastics and waste. Of course it is best if you drink tap, but I prefer my water filtered and our Mavea isn't a very practical use of suitcase real estate.
Bring snacks - Trying to find organic snacks on the fly is like trying to find a needle in a haystack. We brought some organic fruit and nuts and bars, but I sure wish we would have brought more… which leads me to the next tip:
Find a local natural foods store before you go – This is definitely one that I wish I would have done since there was a Whole Foods a short bus ride away from us (and my iPhone failed me on finding it). If we would have known, we would have stocked up earlier on our trip and not been at the mercy of the nearest ABC Store and also wouldn't have had to been stuck using a chemical sunscreen.

Scout out restaurants before you go – This is also something I wish I would have researched a bit more before we left since as vegetarians, you are a bit more limited at restaurants with usually just one entree to choose from. It was promising to see that quite a few places had organic greens which shows that consumers are starting to demand it.
Reuse your towels/sheets - This helps save water and your exposure to chemicals from the strong bleach of hotel linens and towels.
These are tips to help put your mind at ease and know that you didn't totally give up your green lifestyle just because you were on vacation. I would love to hear your green travel tips too!