Even if in Florence is going on a very hot summer, I can't stop creating something, as you can imagine it very well because you know me being here reading my nice words. Obviously this kind of whether push me out of my house and so how can I continue writing? Anyway I made "the miracle" and here I am. Keep reading and you will understand also how all of you are so important for my inspiration.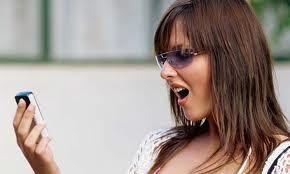 Some cowards men break up with their girlfriends just with a message
Yesterday evening I decided to start using my tablet, and with it, I went to sit down outside in a nice cafe', trying to develop some of my cool ideas, waiting for a meeting with one of my reader that I should have had later.
Well yes, I never wanted to buy

 but now I have a tablet too, maybe I am getting too much technological! What do you think about my dear readers?
Actually I am often out in those hot nights, so with all of my enthusiasm I found a different spot and I sat down ordering a glass of fresh white wine. The fact is that when I asked for the wi-fi the waiters just told me that it was out of working for several days. I thought: "Is it still possible that nowadays?" I had also my answer: "Everything is possible in Italy, or I guess everything is possible with Luciano".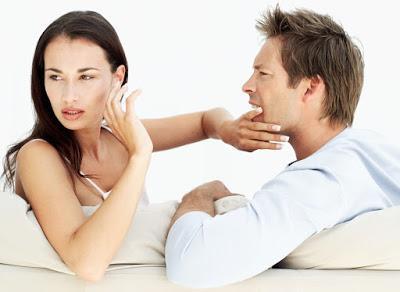 If you arrive to scream to each other is not a good sign  
You can picture my situation, I already had my glass of wine, my tablet ready and I wasn't able to write anything! Anyway I began thinking and having some sort of inspiration. Nothing of defined yet, I was just thinking to write some articles about relationship between man and woman, just that. Suddenly I received a message from the person whose I should meet, actually she is of one of my reader who was in Florence attracted by art and food (something good about Italy beside me). I know that we were going to meet later in the evening but she texted me if we could meet before because she needed some helps. For me was ok because at the end I could not write, so I stand up and I went to meet her.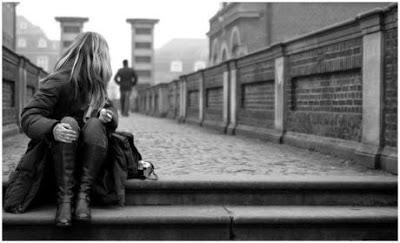 Escape is not the best solution
So I discovered that the famous help she needed was just some indication where buy stamps and how send cards to her family and friends in their country. I was pleased to help, specially because she is one of my "fan". I can't deny an help to my readers, at the end I write for them! 
After having resolved that we had a cappucino together and of course a nice chatting about everything (as you know is not difficult for me). Suddenly we started talking about feelings and she told me about her past "love stories". I was curious to ask why they finished. It was at that time while she was speaking to me when I had a flash materialized into my mind with this question: Is it easier to leave or to be left behind?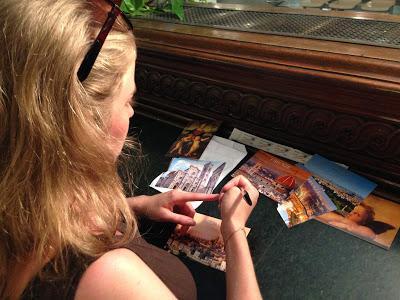 My nice reader is counting how many cards she needs to send
I mean, it is not a challenge of course, I know stories are different like people and so on, but I think I can make a concept about that. I bet that to everybody happened to leave somebody, as I guess everybody has been left by someonelse.
I know that when a story ends no matter who has more guilt because both sides are suffering, but I guess differently: this is also the point. The end of a serious relationship is in fact for both the failure of a project of life together, a feeling that it was hoped would last forever. But what position is most uncomfortable?
It is clear that when it comes to flirting unseriously it is pretty obvious that for both it is not a tragedy. Instead of the situation becomes complicated when there are true feelings.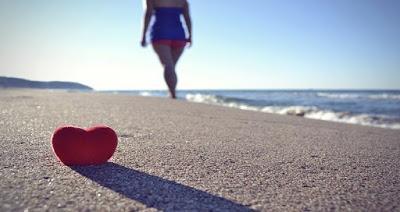 You can't leave behind your heart
With my knowledge I arrive to say that both cases have good and bad side. The bad side of being left is that you suffer more because you still feel something for the other person and so for you could be difficult accept this rejection. The good side is that at least you can have someone to blame for this decision.
Instead of when you leave someone, I guess is considered an easier situation, but I have found also a bad side I that. What I am talking about is that obviously when you leave someone your heart is perhaps less hurted because there is no trace of love in you anymore but if you are a normal human you should have a displeasure of being the cause of pain for the person you loved and whose loved you. In this case you made the choice and so you have to take your responsibility for that. Perhaps tomorrow you will realize that it was a wrong decision and you would like to have back that person, but it may be already too late, even if I am sure sometimes we can "put together the pieces", but this would be another article.
So my dear readers, even if most of the people think that it is easier to leave than to be left I am not too sure about that. I guess people think that leave is easier just because they take this choice with superficiality.
I don't want to do a survey but I really would like to know your opinions my dear readers, what do you think about this topic?
My last though here is that I think "Omnia Vincit Amor" but I guess this must be from both sides. 

This is the fact.