An article on CBSSports.com stated that "golf is sort of tiring right now" due to a never-ending season. Do you agree and what would you change to make golf more exciting for the fans?
For many golf fans, it's the same old stories, from Tiger Woods' surgeries to whether or not Phil Mickelson still has game. As the new season begins with rookies to liven up the action, is that enough to increase viewership or, at least,m maintain the status quo?
Or, could it be that fans need more than fresh-faced Tour pros to sink them into a comfy Stratolounger?
Golf for Beginners believes that a combination of rookies heating up the course and new programming designed for millennials can save the sport from being relegated to a search for the leaderboard link on Sunday night or a quick flip to the News at Ten. Here are a few newbies we think will heat up the PGA Tour.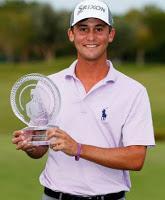 1. Smylie Kaufman: Earned his wings on the Web.com Tour and jumped right into the winners seat  at the Shriners Hospitals for Children Open. Can shoot low on a Sunday, when the pressure is on.
2. Emiliano Grillo: Should be nicknamed, "Second Chance Grillo", feeling his oats early in the season with near misses and a season-opening rookie win. Gets into playoffs and gives himself chances; learning how to be a confident winner. Playing on the European Tour for five years, could already be considered a seasoned pro.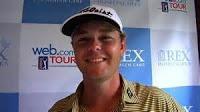 3. Patton Kizzire: Leading money winner on the Web.com Tour and already a top-five finisher in two events this season, a Golf Channel writer mentioned, "You may not know who Kizzire is now, but you will soon."
Perhaps an increase in viewership won't come directly from watching tournaments or from rookies having break-out seasons but from new fluffy shows like "Celebrities in Golf Carts" or action-packed events such as the latest Big Break series? Only time will tell what millennials and beginners to golf will need in order to become attracted to, and to stay in, the game.
Voice your opinion on Twitter @Golf4Beginners and on our golf blog!