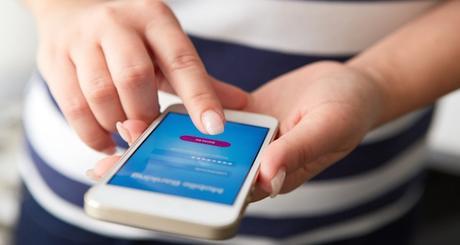 November 19, 2015
0

Email This Post

Print This Post
Is Clickable Paper's Story Waiting to be Written?
When is a mailer not just a mailer? When it's printed on clickable paper, of course.
Clickable Paper™ (CP) is a cloud-based, cross-media printing technology that links traditionally printed materials with rich online content via customers' smartphone or tablet devices. Like this other integrated-marketing innovation, CP bridges the digital and physical worlds to extend and enhance the mobile user's experience.
Like a QR Code on Steroids
First introduced in the U.S. through Ricoh Americas, Corp., back in 2013, CP works like the ubiquitous (and arguably long-in-the-tooth) QR code, only with infinitely greater marketing flexibility and impact. So much more, in fact, that CP was shortlisted for 2014's prestigious FutureBook Innovation Award.
As with QR codes, users must download a smartphone app and aim their camera at a CP code-enabled page. But instead of just a single destination (e.g. a website or landing page), CP users can choose from up to six clickable rich-media links that launch a relevant, highly targeted blend of photos, videos, websites, e-commerce portals and social networks. Users can even take traditional phone-based actions, such as tap-to-call, mapping your company's locations, and emailing you for information.

Marketing Applications
CP offers innumerable opportunities for adding high-quality interactive content to your company's direct mail and other printed materials, such as:
Sales collateral
Signage
POS materials
Packaging
Books and booklets
Magazine and newspaper ads
The 'Future of Print…Really?'
Ricoh makes that claim about CP. However, despite the technology's impressive potential, we're not so sure–at least not yet. We'd like to see more marketers and companies adopting CP, more articles and case studies published, and more activity on Ricoh's social media channels. And how about a few App Store user reviews? Until then, we think the Clickable Paper story is still waiting to be written. Check out the video and see what you think:
For additional integrated marketing ideas, consult with your creative services provider, or visit our case study archive to see what other innovators have done.