By Sharon Simons
Adoptions of special needs children have recently become a hot button topic as more and more celebrities decide that special needs adoption is the best way for them to become parents. The challenges of daily living with a child of a special needs adoption are obvious and plentiful, but the rewards of being a parent even richer.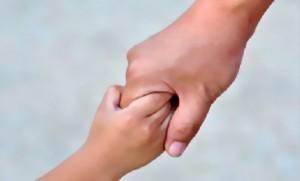 Both in America and abroad,
special needs adoptions
are a way for eager prospective parents to hasten the process. Whereas the wait for a normal, healthy child can be as long as several years, special needs children can be
adopted
within months. While the reduced wait time may be attractive, a special needs adoption is a life-altering event, and not a decision to be entered into lightly.
Some children may be dubbed "special needs" simply because of their age. The older a child is, the longer and more demanding the process of bonding with him or her becomes.
Other children may have a variety of physical and/or mental disabilities. There is a chance these children will grow out of these handicaps and enjoy a completely normal life. However, children born with serious illnesses or chronic conditions, or those rescued from dangerous environments, will require constant care and attention, and the task of building a relationship could prove to be a particularly delicate one.
Parents who participate in adoptions of special needs children need to be aware of the lifelong financial and emotional commitment that may be required. However, being a parent to a child with special needs is incredibly gratifying, one in which the small victories are especially cherished and the daily challenges of parenthood met with a special form of resiliency.
Image courtesy of [image creator name] / FreeDigitalPhotos.net