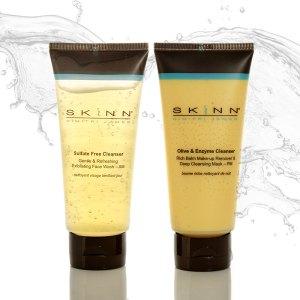 Attention Beauty Lovers! IPSY is offering the Skinn Cosmetics Skinn Cleansing System for only $12+ Free Shipping! This is a $42value! That is an amazing deal! Are you picking up this deal?
SET INCLUDES:
Olive & Enzyme Rich Balm Cleanser
Sulfate Free Gentle Exfoliating Cleanser
WHAT IS IPSY?:
IPSY includes 4-5 products and costs $10/month. The products are shipped in a fun bag each month. Each bag is valued at $40-$50. They include many new brands and products in each bag. I have subscribed to them since the first bag!