Even before iPhone 5 was launched by Apple last September 12 at an event held in San Francisco, there were a lot of talks going on about this sensational iOS smartphone. And the rumours made it worse by tempting people with amazing features that speculators felt strongly about. But now that the iPhone was finally unveiled, we already know what the new amazing features are, what the improvements are from its predecessor, the iPhone 4S, and most especially, what makes it the ideal smartphone these days.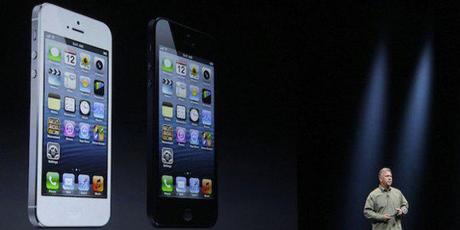 Certainly, we know that iPhone 5 is very popular and a lot of people want to have it more than any other flagship smartphone that is already circulating in the market for quite some time. But is it only because of the hype or is it the ideal smartphone today? You already have an iPhone 4S, iPhone 4 or an Android smartphone, should you still switch to an iPhone 5?
The only way to find out is to lay out the new amazing features which makes the iPhone 5 very ideal to the present times.
4G LTE technology – With the iPhone 5, users can enjoy fast mobile internet with the super fast 4G LTE connectivity. Considering that the number of carriers who are capable of having this technology for their subscribers are gradually increasing in different countries such as the US, UK, Canada, Australia and Asia, more people can take advantage of a fast mobile internet and other functions and apps requiring an internet connection.
Faster WiFi – Apple also made a good decision to upgrade its WiFi making it capable of reaching 150 mbps. Considering that internet connection is very common these days in offices, coffee shops, malls and other establishments, it would be great to have a device that you can take advantage of this excellent connection. However, aside from connecting to WiFi facilities in these aforementioned establishments, iPhone 5 owners should also have their own high speed internet connection so they can make use of the fast WiFi when in the comfort of their own homes.
Facebook and Twitter integration – More and more people have made social media, especially Facebook and Twitter, a big part of their lives. And for iPhone 5 users, they will be having an easier time in managing their Facebook and Twitter accounts since the said iOS smartphone will not just have these social media site apps in the phone. Facebook and Twitter will actually be integrated within the phone making them easier to access.
Passbook digital wallet and payment system – What better ways to organize our tickets, loyalty cards, coupons, etc. than with an online based system that is capable of keeping these tokens and provide relevant information as well. Other operating systems such as the Android 4.1 and Windows Phone 8 also have these facilities namely Google Wallet and Wallet Hub, respectively. However, what makes iOS 6's Passbook better is that it is software based and it only needs a good internet connection to proceed with the transaction. With the Google Wallet and Wallet Hub which are NFC technology based, Android or Windows Phone 8 device owners will only be able to use the said digital wallet and payment system with merchants who have a facility where the smartphone will be 'tapped' with to proceed with the transaction.
Final Words
While these features make the iPhone 5 an ideal phone in the present times where people have to keep up with the high technology and their busy lifestyles, the said iOS phone also has other amazing features such as a larger vibrant Retina display, more convenient dimension and weight, different tiers for internal storage (16/32/64 Gb), 8mp rear camera with panorama feature, etc.
About the author: Mara B. has been writing about satellite TV, high speed internet, broadband providers, latest and upcoming gadgets and operating systems, SEO tips, and living a trouble-free life with what technology has to offer.
Tagged with 
iPhone 5 iPhone 5 features