This week, MyTrendyPhone presents a great desktop charger with speaker amplifiers – the iPega Multifunctional Dual Audio Dock.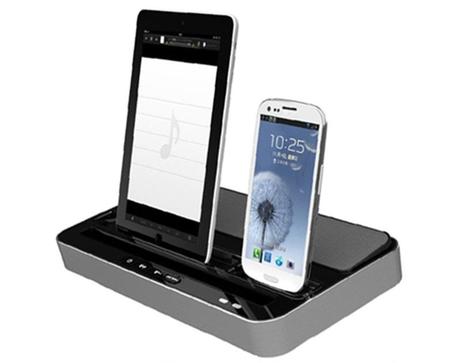 Visit our website and see which smartphones/tablets the iPega Dock is compatible with!
The iPega Dock features a sleek, elegant design and you can place it on any flat surface in your house. It's multifunctional, which means that you get to use it as a dock charger, a stand holder, as well as a speaker amplifier. The dock comes with three kinds of charging plugs: two Apple 30-pin Lightning plugs and one Micro USB plug.
The dock also has four, easy-to-use electronic switches (power on/off, Shift, Volume Down and Volume Up) and you can charge two devices simultaneously and save both space and time. You can connect your device to the dock with either the original power adapter (not included) or an included USB power cable (150 cm long).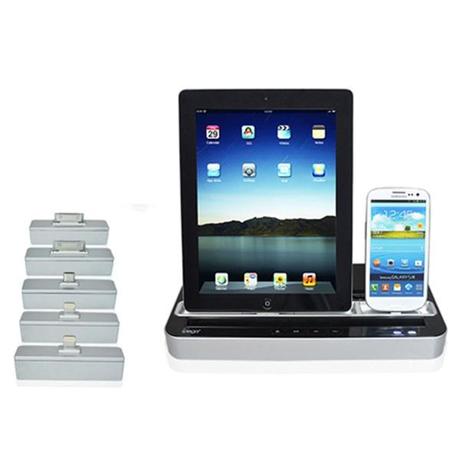 Multifunctional charging station that's easy to operate.
The iPega Dock package includes:
- one USB Power cable
- two Apple 30-pin plugs
- two Lighting Plugs
- one Micro USB plug
- one 3.5mm LINE IN cable
You can purchase the iPega Dock at the price of 48,80 euros.