Ion-factory is a well-known company that produces high quality mobile phone accessories. For the latest colorful iPhone 5C now they offer the Insignia back cover, made from aniline died leather. This snap on cover is easy to attach on the back of the phone, and combined with the screen protector, it protects your new iPhone 5C properly.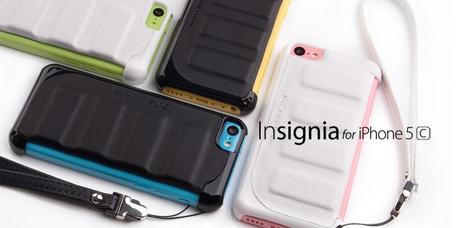 Ion-Factory Insignia Cases For iPhone 5C
Original Apple cover for iPhone 5C is very popular among users, but for some of them it is a bit expensive. There are also iPhone fans who are looking for accessories that would add more classic look to their device. By choosing this cover you will make no mistake! The cover gives you a good grip while all the functions of your iPhone are easy to operate.
Ion-factory Insignia and other covers for your iPhone 5C can be found on this link:
http://www.mytrendyphone.com/shop/iphone-5c-covers-224057s.html