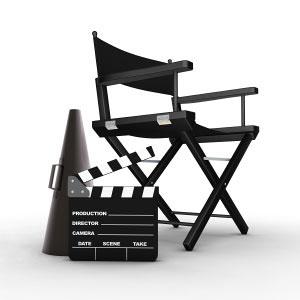 As an independent filmmaker it can be a tough task to get your idea into motion, and one of the biggest roadblocks is always financing.  I have recently put a script together, and before I start pre-production I needed to come up with some ways to overcome this.
The first thing to consider which is the easiest and safest bet is to ask your family members.  Maybe you get lucky and have a bored wealthy aunt who wants some excitement that comes with the red carpet.  When it comes to family and close friends, the expectations can be more realistic and they won't come at your throats at the first sign of trouble.
Although if you are like me this is easier sad then done, so where else could I go?  To answer this I decided to take a look at traditional methods for getting money to start other projects or businesses.  This led me to a couple investors' doorsteps.
That's right traditional investors may be just as interested, or more so in investing in your film just as much as taking a risk investing in a more conventional business.  The thing that needs to stay the same however is a proper business plan for your film before you can knock.
Finding these investors can be tricky, and even when you do they will only have a limited time where you can capture their attention.  That's why its important to know exactly what to show and say before you even walk in the door.
To help you with your business plan development I have come across a couple of experts in the field of writing and reviewing business plans who can help shed some light on the key components investors are looking for.
Dave Lavinsky and Jay Turo of
growthink.com
have been helping companies and individuals develop business plans and capitalize on those since 1999.  Dave and Jay graduated from UCLA with an MBA from the school of business. Because of their experience, they have been able to identify some key elements for you plan.
First think of your business plan as a film treatment, which is very similar.  Give a sample script that highlights major scenes and plot details, as well as describes the main characters.  After that it should look like any other business plan, which includes your finances, competition, demographics, and other research pertinent to showing why they should invest in you.
Sources
www.growthink.com
http://blog.sceneclips.com/wp-content/uploads/2009/06/independent-film-industry.jpg