Founded by Sydney Izen while still a student at Cornell University Unemployed Denim is a denim-customization company that reworks vintage garments into one-of-a-kind pieces. All products are custom-made to order and are co-created between customers and the company, with clients handpicking everything from the wash to the fit and the patches. In May 2016, Izen was planning her Coachella outfit, and ended up reworking a pair of vintage jeans by cutting them and adding patches she bought online. The shorts she created attracted much attention from the media, triggering the official start of her company. Read on as we discuss the "accidental" launch of her brand, personalized/vintage denim companies currently trending, and ultimate goals for Unemployed Denim.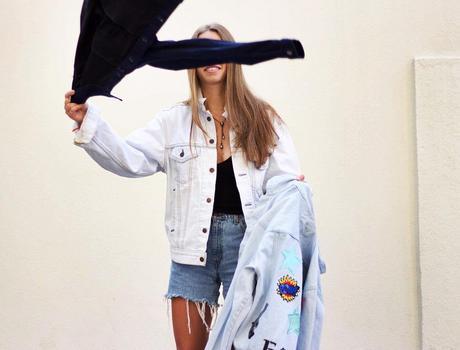 Do you have a fashion-related background? Is gaining a fashion education important to you?
I have always been obsessed with fashion and have been making my own clothes since I can remember. While in high school I worked at a clothing store in my town and throughout college I had multiple internships in the fashion industry.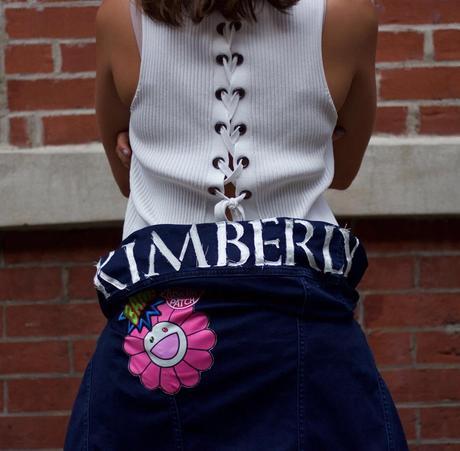 How did you decide to launch your brand while still in college? How did it feel?
It kind of happened by accident. I made a pair of shorts for myself to wear at Coachella and the shorts got a lot of media attention. I was featured in blogs and after that I went on to rework more vintage items for myself. The items caught on and everyone wanted them – that was the start of Unemployed Denim.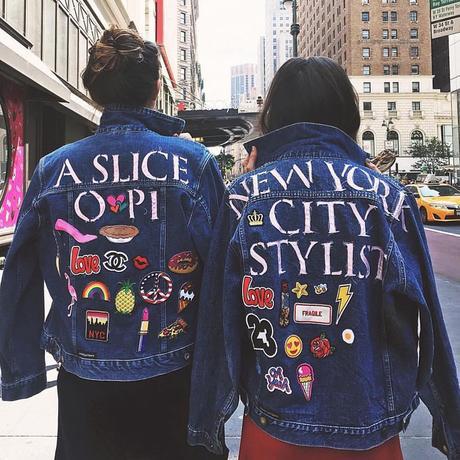 Personalizing and reworking denim brands are trending currently. What is Unemployed Denim doing differently?
The creative and design process we go through with each customer is extremely unique. The customer is involved in every step of producing their jacket from picking the wash, size, patches and personalization. Our collection of patches is extremely diverse and always changing. We will even go out and find specific patches for customers or design custom patches upon request.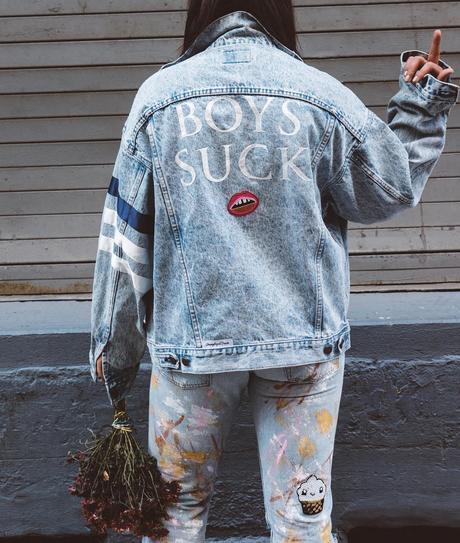 Have you put together a team yet? Are you the one making all decisions or do you get external help from professionals?
Unemployed Denim is a team of 50 plus people. We have a devoted brand ambassador program consisting of about 40 girls that spread the word about Unemployed Denim both on their college campuses and to their networks at home. Our brand ambassadors also help with social media marketing, product development and philanthropy. I also have a VP of Social Media Marketing and Technology, Meredith Keller. Meredith does all of Unemployed Denim's social media, digital content creation, building and updating of the website and everything in between! She is my go to and we talk through almost everything together. Unemployed Denim then of course has a production team, who complete the production of all items once the customer approves the designs.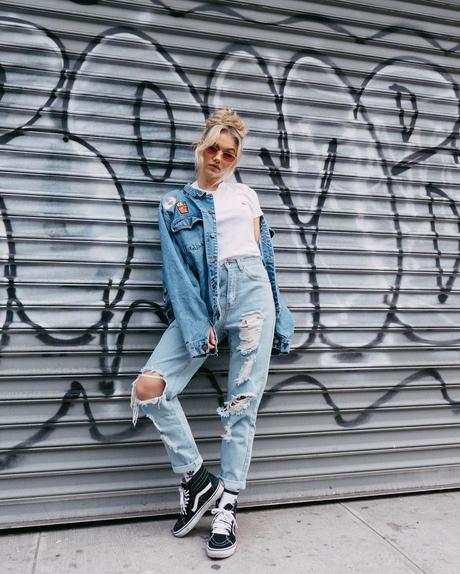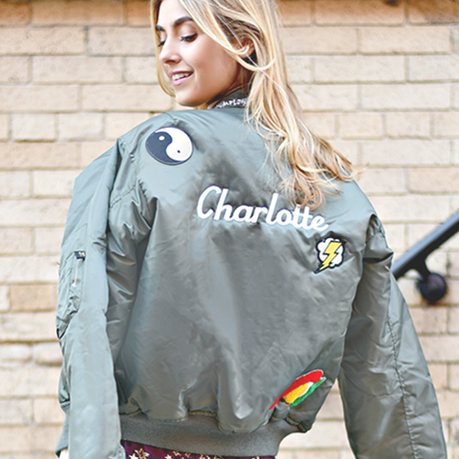 You welcome brand ambassadors and blogger collaborations. How are you working towards building a community around your brand?
Unemployed Denim has already organically built an amazing community around the brand. Our brand ambassadors and blogger collaborations happen from people organically coming across us either on Instagram or through word of mouth. Our content really speaks to the individuality of each customer; people are really attracted to that and want to be a part of it.
Unemployed Denim has also partnered with Girls, Inc. of New York City, a nonprofit, that inspires girls to be strong, smart and bold. This has been an amazing partnership so far and has allowed us to expand our community beyond just the fashion industry. We donate $5 from every Girls, Inc. T-shirt purchased on our website.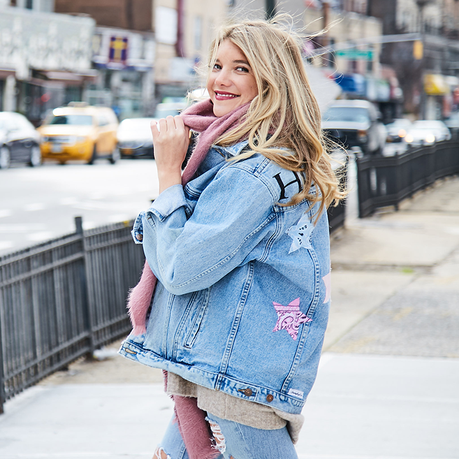 Do you have a popular style already? What do you think made it a success?
Our style is transforming basic items such as jean jackets, sweatshirts and t-shirts by putting a super unique twist on them. People really appreciate the uniqueness, one-of-a-kind nature of each item. Everyone can find something that speaks to them in our online shop, and if not, they can design their own item!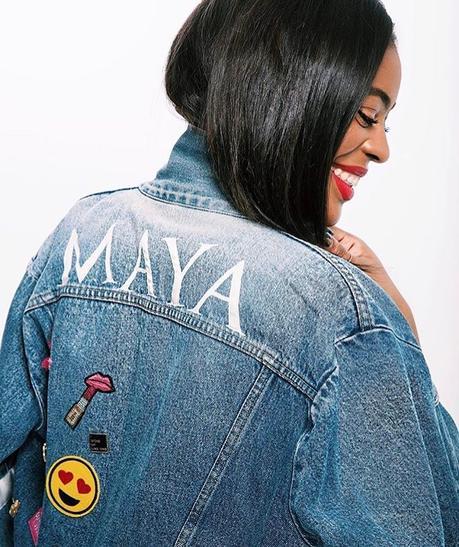 To what extent do you take denim trends into consideration?
I read multiple fashion blogs, websites, and articles everyday and am very aware of the current trends. These trends play a minimal role in our designs.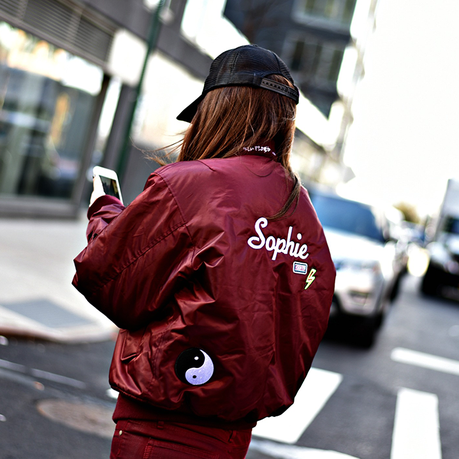 Do you take part in shows yet or focus entirely on online sales? How soon do you believe will you reevaluate your business model?
Right now we focus entirely on online sales and are being kept very busy with this! We have definitely thought about our business model and have exciting plans for the future!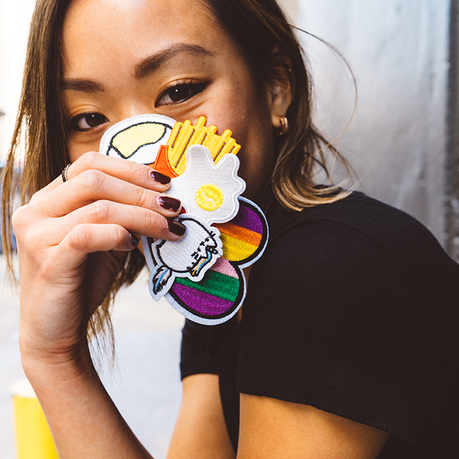 You – and me – grew up in an era where fast fashion dominated. What are your views on fast fashion? Where did you use to do your shopping prior to launching your brand and where do you now?
Fast fashion is dangerous. Clothes are the 2nd largest source of pollution in the world, after oil. That is why Unemployed Denim focuses on vintage – it is great for the environment and adds a special character to each item that you can't produce in a factory.
I always had a thing for vintage and would try and find my clothing at vintage stores and small boutiques before creating Unemployed Denim. Now, my closet is pretty much all Unemployed Denim. I never leave the house without wearing Unemployed Denim.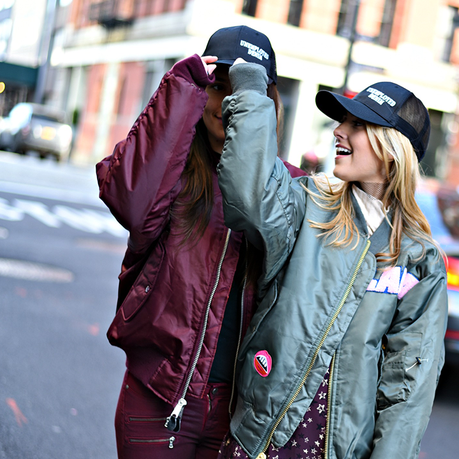 What are your future plans?
My future plans are to continue to grow Unemployed Denim and support Girls, Inc!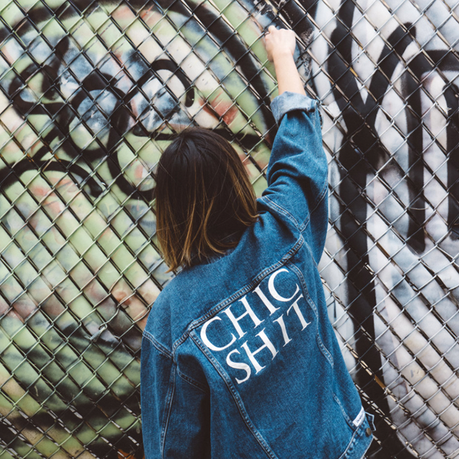 www.unemployeddenim.com
Images © Unemployed Denim