A new approach to old opera recordings on Superconductor .
by Paul J. Pelkonen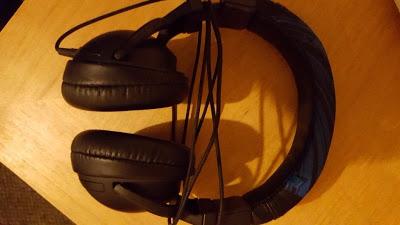 The tools of the trade.
On Saturday night,  I was coming out of Carnegie Hall and the last concert of the season (which was Yefim Bronfman playing Prokofiev--review to follow.) And even though my vacation is coming up, I had an idea for an article series: to write a comprehensive Superconductor guide to the ten major Wagner operas and then maybe use that as a launch point for the tricky business of writing about some of the great recordings I know and love.
Here are the ten Wagner "repertory" operas in chronological order:
Die Fliegende Holländer, 
Tannhäuser, 
Lohengrin, 
Das Rheingold, 
Die Walküre, 
Tristan und Isolde, 
Die Meistersinger von Nürnberg, 
Siegfried, 
Götterdämmerung 
Parsifal. 
I'm planning on ten review articles as a "pilot" program, followed by a look at complete recordings of the
Ring
in addition to the best individual readings of the operas.
The format will be short overviews of the operas themselves and their significance, followed by the five best recordings of a particular opera (or in a few cases, three best recordings) with slightly longer capsule reviews. The recordings will all be drawn from the
Superconductor
audio library and in some cases are performances that I haven't listened to in years.
We'll discuss mono vs. stereo, live vs. studio and different editions of the works (applicable mostly to
Tannhäuser
and
Dutchman
) operas that exist in the repertory in two divergent versions) and even get into which Bayreuth
Parsifal
is THE recording to spend your money on...and why.
If it's well received (in other words if the pageview counts are good!) I might do a bonus round on the best overall recordings of the
Ring
and then maybe move on to other composers if the format catches on. Again, you, the reader will decide, so please "click" if you like these articles. I've decided to work on this as a pilot project over the summer in between festival articles, the Metropolitan Opera Preview and other exciting stuff. I hope you all find it enjoyable.
For now I've got a lot of operas to get through to get this project under way.
So let's get listening!