Pamela Semmache moved to New York to pursue a modeling career, ultimately finding herself working for top designers in various campaigns and runway shows. Julie Luyindula, an Ecole Duperré fashion design graduate, was trained by the prestigious fashion brand Hermés and spent many years working in the art and fashion industries in Paris before moving to New York in 2013. Both French, the two had been friends for years, but it was their mutual obsession with button down shirts and equal frustration to find high-quality pieces in the market that made them join forces and start something of their own together. Rue Mercer launched in late 2015 making the most of their French heritage. Every shirt is designed and produced in Manhattan with attention to all the things French women value – quality, fit and premium tailoring, understated elegance. We caught up with the duo to discuss their second collection, expanding their brand and future plans.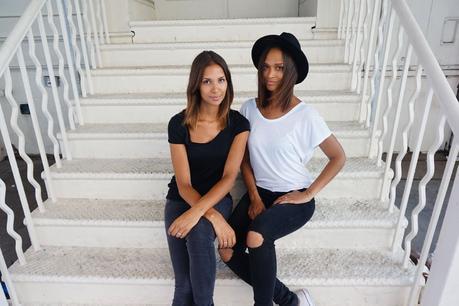 Rue Mercer designer duo Pamela Semmache & Julie Luyindula
Tell us a few words about your background and how you came together. How did you know it was the right time to quit working for someone else and start something of your own?
It was a natural transition.
Pamela: I had been working as a professional model for the past 15 years. When I arrived in New York 10 years ago, I was impressed by the high energy that the city gives you. I knew I wanted to ultimately create my own brand, and felt that it was possible. When I met Julie, it all made sense.
Julie: I moved to New York to follow my husband. When I met Pamela, we instantly connected and quickly realized that we had the same drive and passion. Being 30 in a city like New York, where being a successful entrepreneur seems possible, made me want to start this adventure with Pamela.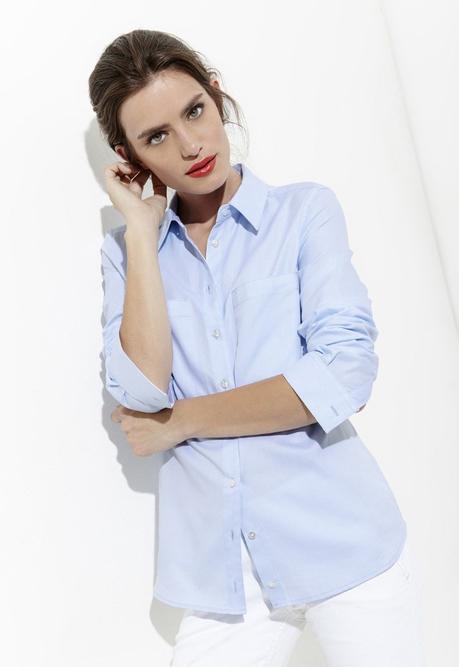 How has your previous work experience contributed to your current work?
Pamela: I have experienced the fashion business in many different aspects in my modeling career. I understand the fashion market in the States and Europe: my working with talented international designers, especially Paris and New York, has influenced the way I design. I was always interested in more than just wearing clothes, and I understood the importance of fit, tailoring and fabric. I also feel very confident organizing a photoshoot, and being involved in team management, creative direction and branding.
Julie: I graduated with a degree in Fashion Design and French Art History, and then worked in an art gallery in Paris. With this background, I learned the craft of designing while implementing the French savoir-faire and heritage. I am always looking for influences in the latest artistic creations. With my previous work in the gallery, I learned brand development, how to increase brand visibility, managing teams and deadlines.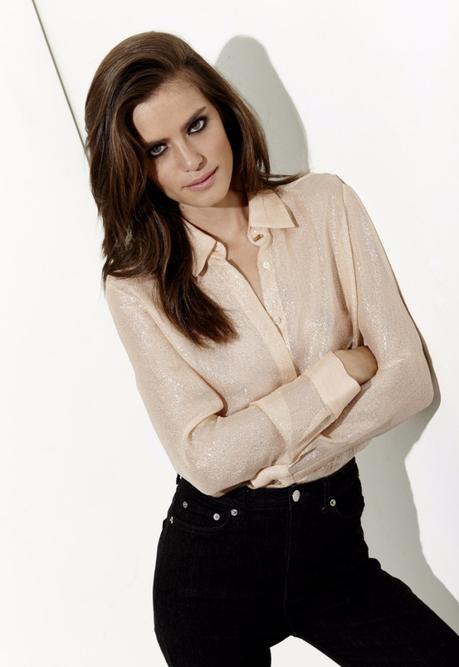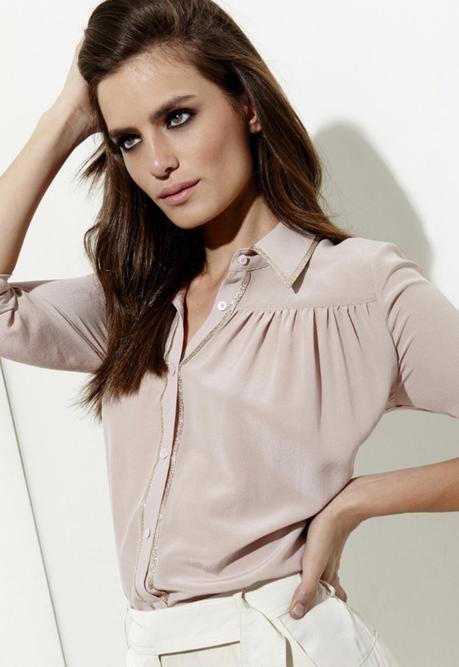 You have launched two collections. What has changed from the first to the second?
Our first collection gave us a good understanding of our customers – who they are and what they are looking for. With our second collection, we offer more diversity (short sleeve shirts and a shirtdress), and have improved the fit to an even better tailored yet comfortable shirt. Fabric-wise, we are using more silks and cottons for the spring/summer season. We have used warmer fabrics for our fall/winter collection.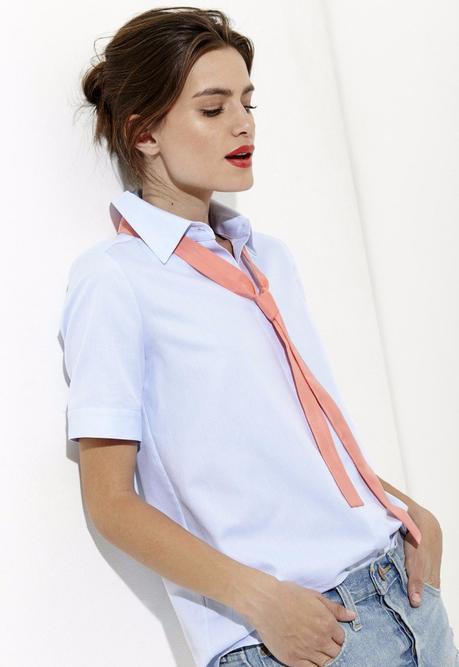 When it comes to inspirations, do you look to the work of other designers?
It is definitely important to be aware of the work of other designers, and to have a global vision on the trends. The work of iconic designers such as Coco Chanel or Yves Saint Laurent definitely forged our style.
There are amazing designers such as Vivienne Westwood, Diane Von Furstenberg and Isabel Marant that we like to follow, but their world is completely different from ours. RUE MERCER is born from the frustration of not finding the button down shirts we were looking for on the market, therefore our inspiration comes from a color or a fabric rather than a designer.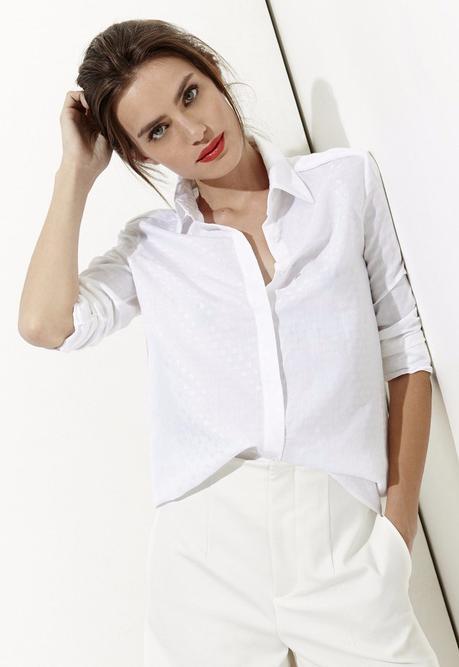 Since you are focusing on button-donws, I can't help but ask you; would you ever attempt menswear?
Absolutely not! We love to use men shirting fabrics for our collections, but a men line is not in our future plans.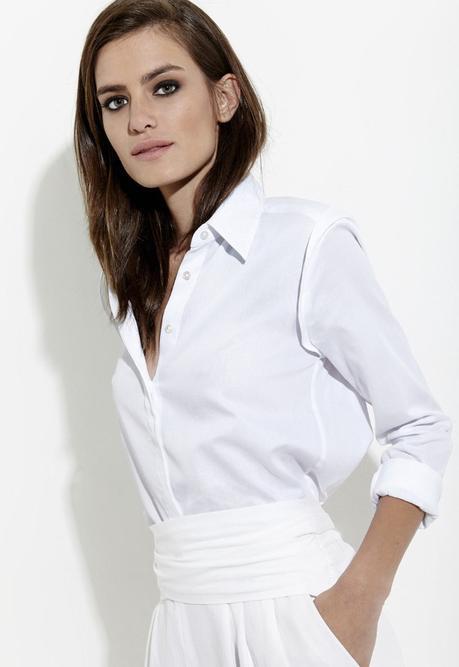 Your collection is currently available for sale on your e-shop. Do you think that this is more beneficial for a designer starting out, rather than having their collection stocked at a physical store? Is opening your own physical store in your future plans?
It is definitely more beneficial and business savvy to start with an online store. Having an eshop allows us to offer our customers shirts perfectly tailored, made with high-quality fabrics in New York at affordable prices. It would have been challenging for us to start with wholesale in terms of retail pricing. It also takes time to create a trusting relashionship with your suppliers and manufacturers.
We are now working on developing our visibility by increasing the number of trunk shows and popups we participate in, and have RUE MERCER stocked in multi-brand stores. On the other hand, having our own physical store is not in our project.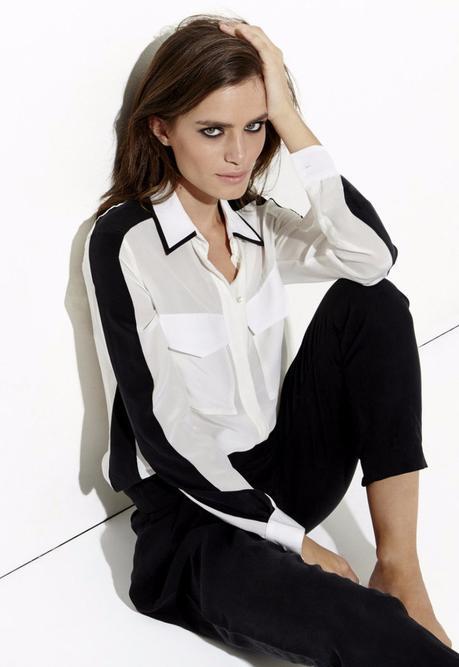 What is your opinion on the impact bloggers and online influencers have in the industry? Would you ever include them in your PR strategy?
Bloggers can definitely have a major role in your brand development if used properly. They are great influencers and their creativity and independence, plus their following, are a powerful tool for your brand. We did collaborate with bloggers in the past, and plan on keep doing so. We love how they mix our shirts with their own sense of style. It inspires our customers, and give them more options on how to style our shirts.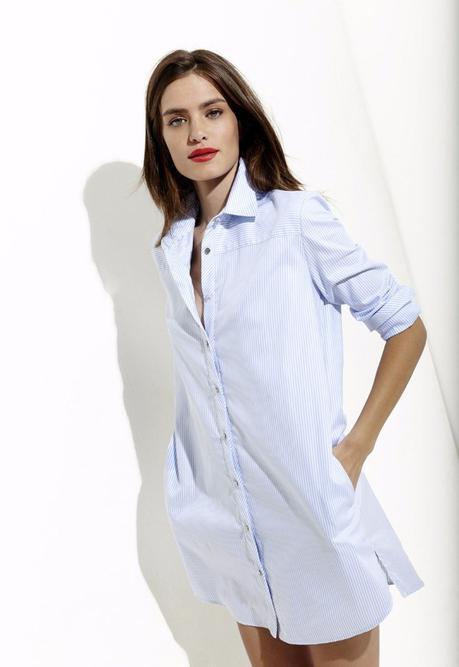 What are your future plans?
Increase our collection, offer more well-designed styles, have our collections stocked in retails stores throughout the US. We have even bigger plans, but it'll be nice to start with these!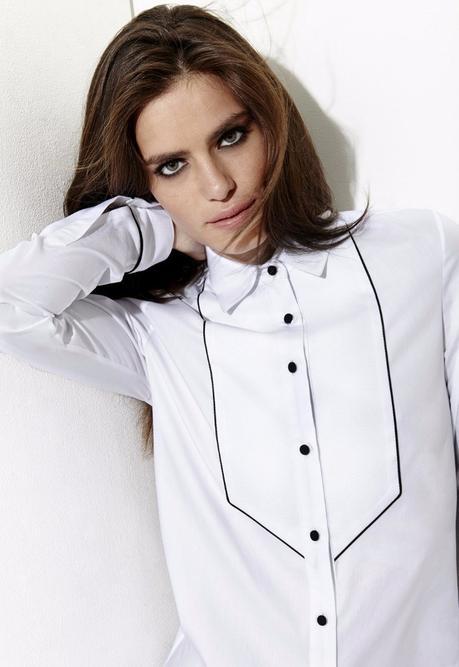 www.ruemercer.com
Pamela and Julie portrait via
Images © Ashley Dingess