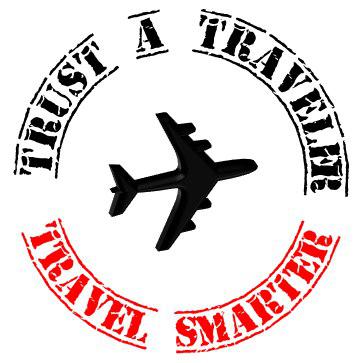 If you've been wondering why its been a little quiet around here for the past month or so, you're not alone.  To put it simply, we've been busy putting together
a new project
!  
Our new site is called
Trust a Traveler
and is set to be a unique reviews and recommendations database built entirely by verified members of the travel writing community! 
Why is Trust So Important?
When it comes to trust, there are only a handful of ways someone can have yours.  Some of those include honesty and a historical record to fall back on.  When you look at online reviews, these two categories of trust are often missing.  Who is the person giving the review? What made them give a thumbs up or thumbs down?  Often these questions go unanswered, and faith in a review becomes hindered. 
Trust a Travel
was built to fix this problem, with travel writers and bloggers being the solution.
You may be familiar with us using the phrase "
travel style
" here on this site.  The definition is simply that - the unique way an individual traveler explores the world.  A person's travel style may mean they love luxury hotels and guided tours, or hate both and only go couch surfing and staying in the cheapest hotels.  Others may spend tons of money shopping while their friends may chose to spend their hard earned money on food and experiences.  To put it simply, everyone is unique, and it is the travel style that sets us all apart.
When it comes to reviews and recommendations, it is only in knowing the person and their travel style can you truly know if particular piece of advice is right for you.  That facet, sadly, is something the internet is truly lacking with the exception of the growing community of travel writers, like us here at Living the Dream.
Enter
Trust a Traveler
.
The Three Goals of Trust a Traveler
In building this new website, we want to achieve three main goals to fill the void that travel websites are lacking at the present.  They are the following:
To build a travel writer database to get future travelers connected to writers and websites about the destinations they wish to visit.
To help future travelers plan their trips with 1-on-1 correspondence packages from the featured travel writers.
To produce a verified hotels and hostels recommendation database based on the accommodations the featured travelers have actually stayed in.
What does that mean to you?  Well,
several things!  
By having a travel writer database, it'll be incredibly easy for all travelers to find bloggers who have actually visited a destination you are looking to explore in the future.  Want to go to Spain?  Click it on our map and find travelers who have been there.  In the next few months, we'll have every country around the world represented, making it easy for all travelers to find a writer they like. Each traveler will get their own mini profile so you can learn more about them and their travel style to see if you are a match before jumping into their website to learn more.
Those who are looking for more personal communications can purchase a correspondence package from a traveler they connect with.  Want to know some of the more intimate details of a city from someone who has been there?  What restaurants are good, how to navigate the city, or what attractions are must sees? All travelers with correspondence packages are offering to share their knowledge of cities they are experts in to help out!  (
Note
- this feature is not to act like a travel agent and is for first hand advice only).
Finally, our goal of building an accommodation recommendations database, linked to the travelers profiles we described above, means you'll no longer have to question whether a good or bad review was given a rating for the same merits you care about!  This section of the website is currently under construction and will be rolled out in the coming months.
To learn more about our new site, head on over to
Trust a Traveler
and follow us on
Facebook
and
Twitter
to keep up-to-date with all the latest news!
Are You a Traveler Writer? Join Trust a Traveler Today!
Are you a travel writer who runs your own website and are interested in being featured on
Trust a Traveler
?  If so, check out our eligibility requirements and contact us!  All travelers who create profiles before November 15th will receive higher commissions on payments and consultation services for the life of the site as a special thank you for helping us get off the ground early!