Lax is a young shoe label from Tel Aviv founded by footwear and accessories designer Shani Lax in 2013, as a tribute to her late grandfather who was a skilled shoemaker. Shani, who has graduated from the AKILES School of Footwear Design & Technology in Tel Aviv, and learned her craft next to acclaimed fellow Israeli designer and eventually her mentor Kobi Levi, is today on her seventh collection. Having recently taken part in London Fashion Week Showrooms for the first time in February, Shani reflects on her participation, working and sustaining a business in Israel and her future plans.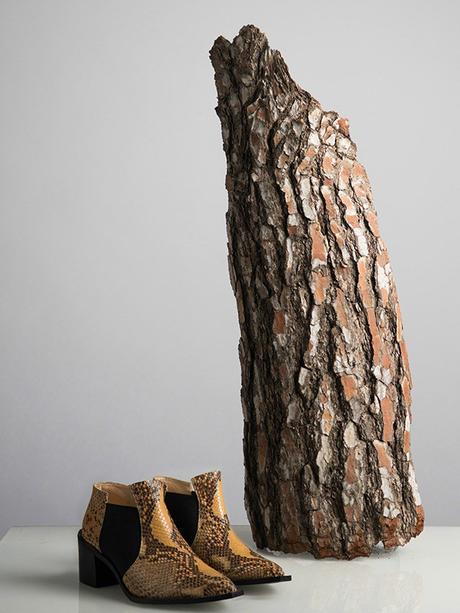 What were you doing before Lax? Have you worked for anyone else before establishing your own brand?
Before establishing my own brand, I worked for a local shoe company, which used to import brands such as Trippen and Irregular Choice, designing for their brand, Shoola, alongside shoe designer Kobi Levy.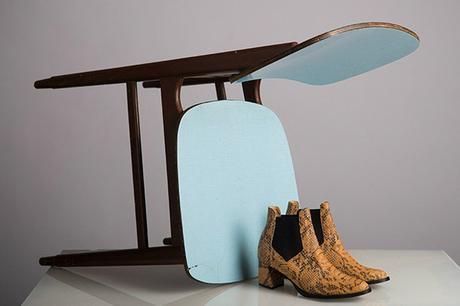 How would you describe the shoe industry in Tel Aviv?
I would say that the shoe industry in Tel Aviv is rather small but of high quality. Somehow, the combination of a small market, in terms of potential shoppers, and the fact that material supply isn't wide creates an interesting movement in the industry, with shoes made in a meticulous and precise way and a complementing crowd that follows closely after each collection released and buys with passion.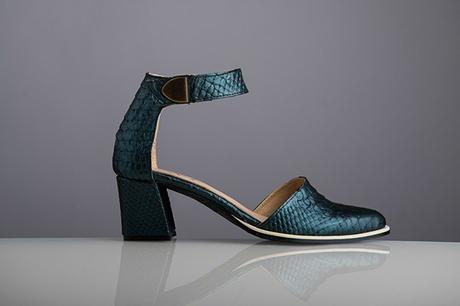 You manufacture your products locally. What are the perks and what are the challenges?
As I said before, material supply isn't wide which can be limiting to a designer in terms of creativity. Also, the fact that local factories do not always hold the most advanced techniques can be restricting. On the other hand, producing locally creates a community with a familiar nature and everyone knowing each other and operating in a small vicinity; this sometimes eases the process.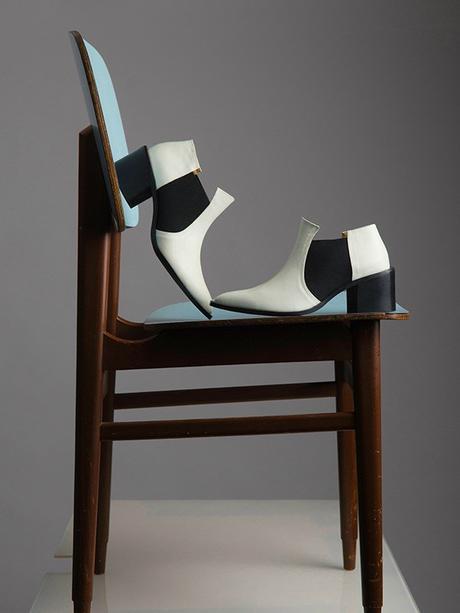 How have you grown since your first collection? Is there a piece that you have kept since your very beginning?
I started with four styles. Today, after designing seven seasonal collections using different sources of inspiration, I have included many more designs and heels styles; though I still keep my first models out of nostalgia… does this make me sound romantic?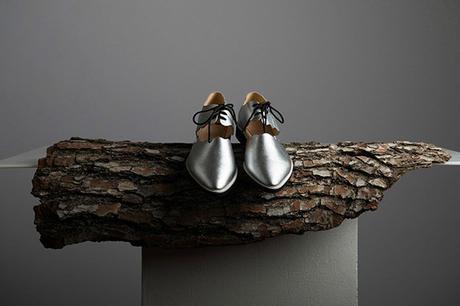 Tell us a few words on the collection you presented at London Fashion Week.
"Moonage Daydreamer" is the name I've given to Lax Autumn/Winter 2016-17 collection, the widest one I've created so far. It is inspired by the invasion into space, has been named after the David Bowie song, and it's about the futuristic visions of music and aesthetics of the 60s and the 70s. It is a tribute to Bowie and French fashion designer André Courrèges – personalities who have passed away, but given their own interpretation to modernism and gender, and defined the way modern women dress today. The collection unfolds a color pallet of black and white in geometric yet fluid lines, with occasional pale nude and flashes of metallic colors. Materials range from textured leather, like crocodile and snake, to sleek patent and shiny, smooth leather. It includes block and mid heel booties, and wooden platforms shoes. Through bold and unique combinations of colors and texture, I aimed to give a new interpretations and silhouettes to classical shapes.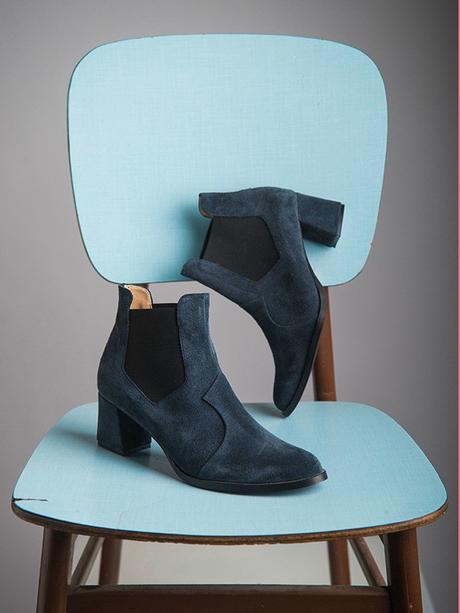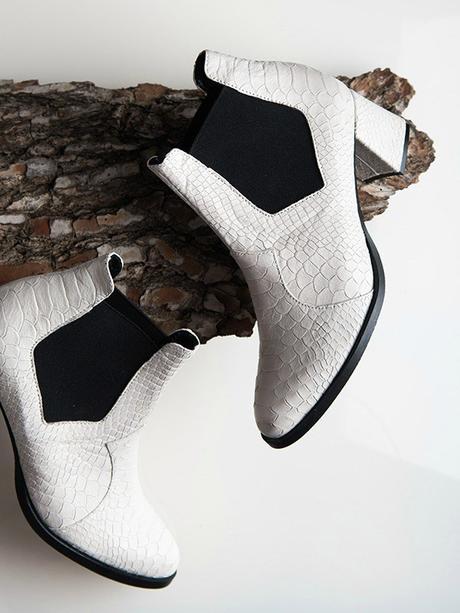 Please evaluate for us your LFW participation.
I was hoping to get international recognition, and I think my hopes were fulfilled.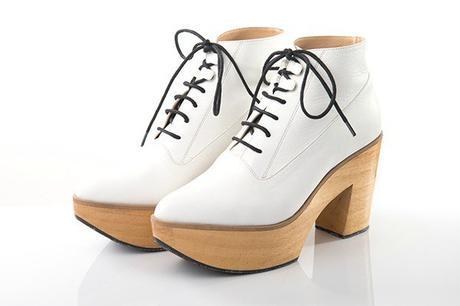 Who were you most excited to see – press or buyers?
First, the whole experience in general was exciting and overwhelming. It's not really about the "who," rather than having the opportunity to showcase my creations to an audience that lives and breathes fashion. It was nice having fashion figures, buyers and press appreciating my designs, and receiving their feedback.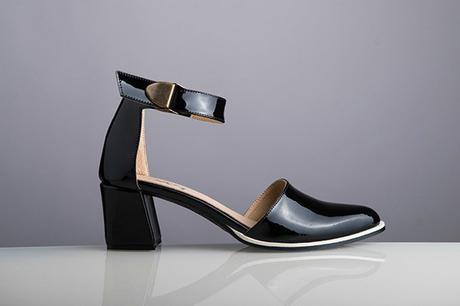 What are your priorities when designing?
My top priorities are high aesthetics and innovation. I only design shoes I would wear myself. It's important to me that the style would "speak" in Lax's design language. Later in the process, I match my vision with reality in terms of what would work technically, and how comfortable and wearable the shoe is.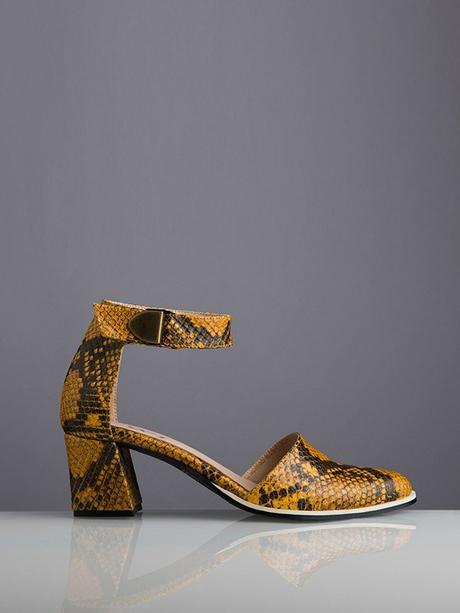 What has been the highlight of your career so far?
Without a doubt, it's my participation in last London Fashion Week. It got me into a strict working regime with a focus on international markets; it has infected me with an extra motivation, and showed me what a big world could possibly open up to me out there.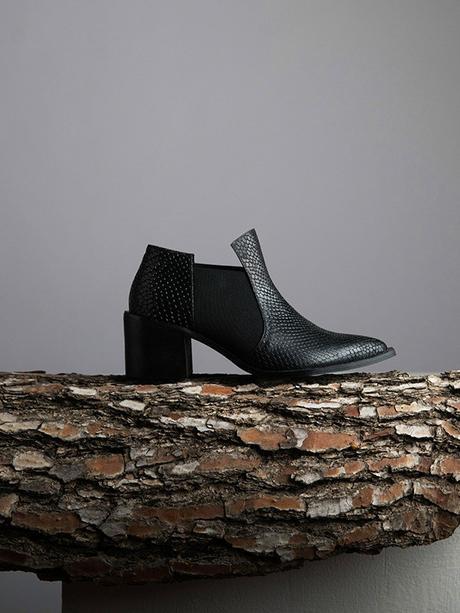 What are your future plans?
My plans include opening my own studio and continuing developing and refining the Lax design language. I would like to reach international markets and spread the word of Lax.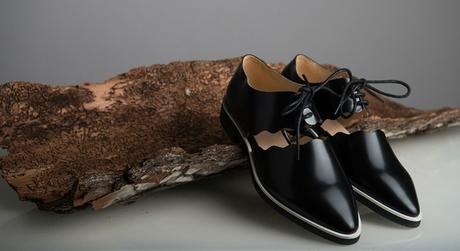 www.laxshoes.com
Images © Lax