You may remember last year when we carried out the review of the lovely pushchair by Joolz? We instantly fell in love with it and it became part of the family you could say! It was used every single day and still is today, it's reliable, sleek and works in all weathers and different terrains!
Well I wanted to now introduce you to the brand new Joolz Day Sense, a milestone for Joolz and their positive design philosophy, probably the most comfy pushchair you will come across, whilst being consciously designed to keep baby safe, secure and super snug! It features eco friendly fabrics and creative toys, whilst the mattress even has a small CO2 footprint whilst offering perfect stability and ventilation for your baby to have a comfortable sleep! The Joolz Day Sense covers all the important aspects that your baby needs, from care, to play, to sleep! I swear if they had this was in adult size I would definitely be getting one! Haha.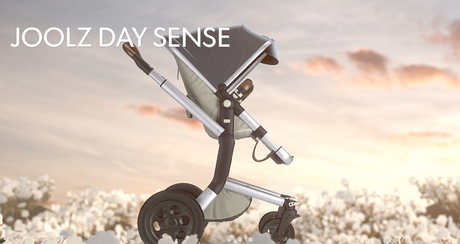 EVERYTHING YOUR BABY NEEDS
Each Joolz Day Sense includes: chassis, seat, cot, shopping basket, raincover, accessory bag and three educational toys. Nursery bag, footmuff and parasol are available separately in the same color. Their products are designed around the human body, that of the parent and that of the child.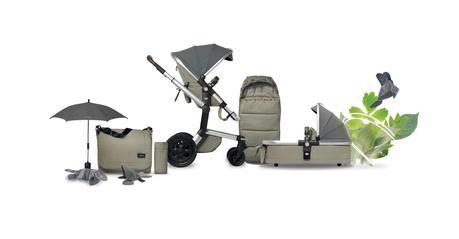 Something completely unique Joolz have created are special 'All terrain wheels' which come with the Joolz Day pushchair, with bigger front wheels to prepare you for any journey, from dry sand through to muddy puddles, your baby now technically has his/her own 4x4 now! Ha. "Walking on rough terrain, in nature or in snow with a pushchair can be stressful for young parents. Rough roads can turn a short trip easily into a real challenge. To make it easier for parents and even more comfortable for the child, Joolz developed the new All terrain wheels. Walking on a rough terrain or snow is still comfortable when the Joolz Day is equipped with the new All terrain wheels because the large front wheels offer stability and driving comfort under these tougher conditions for parents and child."
Discover the eight Positive Design features of the Joolz Day Sense below..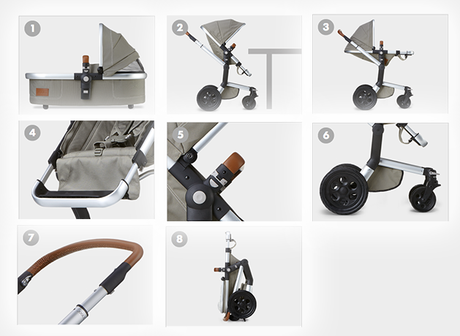 Maybe you fancy giving your Joolz a splash of colour? You can choose the Joolz Tailor which gives you the chance to customise the colours of the bumper bar and handlebar to a range of different colours including Angel blue, Green Sheen, Old Pink, Tango Red & Amaranth! No matter your favorite color or whether you have a little girlie or boy, you will find your perfect shade!
Visit the Joolz website for full details!
x