Sometimes when your reading through an album cover and you catch a name that may not ring a bell, you do a bit of research and find out more about that individual. I had purchased a copy of Chad Brownlee's The Fighters in late October and really didn't read the notes on it until late December. It was then that the name ERIK DYLAN first came to my attention. I had a few people on Twitter telling me to check out this amazing talent from the south. As we like to do from time to time, we want to introduce such an incredible talent to the rest of Canada. Here is our conversation with Erik.
Sound Check: Erik, Thanks so much for taking the time to chat with us today.
Erik: No, Thank you for taking the time. It's great to talk to some Canadian folks.
Sound Check: So, Erik you released an EP this past November and since I started listening to it I have to admit it's been like played a few times in the Kelly house hold. This is one of those EP's you put in and you can really just have a good time listening. Can you tell us a bit about making this EP?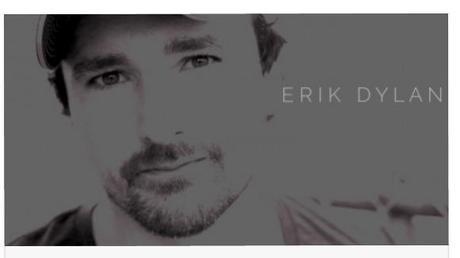 Erik: Aww, Thank you so much man, I am really glad you enjoyed it. That was a goal with that specific EP. Brett James and Andrew DeRoberts produced it. What we wanted to do is just go in and cut five songs that sounded like they could fit the format in radio right now and play ball with what's going on at radio. I think we picked some great songs and I have had a really good response back from that EP. So I think we did the right thing.
Sound Check: Well you defiantly picked 5 songs that could be heard on radio today there is no doubt about that. I really don't think there is a song on the EP that wouldn't make a great soundtrack to anyone's summer.
Erik: Thanks Man, that means a lot. We tried hard. I wrote over 400 songs to get to that 5 so hope it's a good mix.
Sound Check: Well I bet in those other 395 songs there are another 5-10 Gems just like the 5 on the EP.
Erik: Well you are right, there are other songs that I have that I would love for people to hear but feel I need to establish myself as an artist. And when we do get to release that full record with a theme. I think your really going to like some of the other stuff that I have got. But really appreciate that.
Sound Check: The Canadian market can be a little rough for the new "American" artist due to heavy CRTC regulations where there has to be so much Canadian content per hour which is great for the Canadian artist. But with so much talent south of the border as well, our goal as a media outlet is to spread the word about amazing artists like yourself that need to get the word out north of the border.
Erik: That really is where it comes down to. With the level I am currently at I am getting a lot of help from people that believe in me. And that's where I am getting my radio play from. I don't know if you know what ZUUS Country in Canada, It's a video network. They have been very open to spinning my song Where the Party At a ton. And they have also done some specials on me as a songwriter and that has also helped when you hit that many people. The main thing I do, is when I play shows I go and meet all the radio reps at every city I play in. I do it as a grass roots thing and play the EP for them and see if they like it and if they would add a song and test it out. That's really where I am at right now.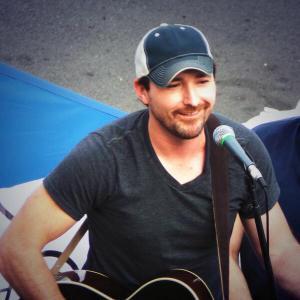 Sound Check: So you have been lucky enough to get Where the Party At spun on SXM The Highway. John Marks plays a huge part in country music today, where with a press of a button this guy can make a star (Florida Georgia Line & Cole Swindell) are prime examples of that. John seems to have a really good feel of where Country music is going. You have had a chance to live that maybe tell us how that response was?
Erik: That was a huge response to be honest. I really believe that's what got me my fans outside of Tennessee. That's when I started to see people reaching out from other countries. The upper North East I had no clue that, that area would be big for me as an artist. It really did allow me to pin point the geographic territories that I needed to focus on and it totally help expand the fan base in those territories. And I do think your right John Marks does have a great focus on what is going to break next in country music and he helps make that happen. It is pretty stunning how a spin on The Highway leads to downloads and views on YouTube.
Sound Check: What's the plan for a tour or is there one at this point?
Erik: Last fall I went out and toured with the Eli Young Band. Which was a real great experience. It was really cool for them to introduce me to all their fans. I have seen a big difference in fan reach since opening for them. The booking agency Paradigm and we are always looking for new and creative ways to tour. I will be playing a lot in the Midwest, I grew up in Kansas so there is a lot of areas in the Midwest that I draw a good crowd. But if that opportunity comes up for a cool opening slot I would defiantly jump on that. But that's something you just have to wait and see if it happens. Like the Eli Young Band Tour I had no idea that I would be opening for the Eli Young Band and 2 weeks before he tour the offer came in and we jumped on it. So you kinda just gotta go with what happens.
Sound Check: Let's talk a bit song writing. You have written some great songs for some pretty established artists. Can you tell us about the writing process for you?
Erik: I write for Warner / Chapel in Nashville, I try to write every day of the week for them in town. That's my goal, I figure if I work on a song every day and you will start to see those great songs trickle through eventually. I probably write 4 songs a week and I say 2 of those songs are OK (Snickers) and then once in a while you get that one really great song that happens. I feel if you're not in that process of writing you're going to miss that great song when it walks through that door or you're going to be doing something else that day when the song should have been walking through your door. That's kind of where I am on it, I feel if you work hard at what you're doing you're going to eventually have songs that you're really proud of.
Sound Check: Is there any writing session that you have had where it just felt right and you need to do that again.
Erik: Ya that happens a lot. Honestly I can say I haven't had to many writes in Nashville where I didn't want to do it again. There are a lot of talented songwriters in Nashville, Some of favorites have been being able to write with a hero like Guy Clark and he is one of my favorite writers ever. I grew up listening to his stuff and that's kinda why I started to write songs. And it's just cool to get into the room with so many talented writers in town and they all have their different thing. Some people are great at tracks, and some people are great lyricists and the melody people. Once you write with someone a couple times you figure out what their strong suit is and you try and bring ideas that accompany that.
Sound Check: One of the writers in Nashville we are trying to hook up with is Phil Barton, have you had the chance to work with Phil in the past?
Erik: Actually, I wrote with Phil earlier this week. Phil and I write a ton together and actually we got a Thompson Square cut back in November. To be honest I think Phil might be the hardest working writer in Nashville, I don't feel I am giving him too much fluff by saying that. The guy just continues to write and stay positive in the room and bring good ideas all the time. He is one of the good ones down here in Nashville and love writing with him.
Sound Check: Well he seems to have the ear of a lot of Canadians he is brought up regularly in my interviews that's for sure.
Erik: You know I love writing with the Canadian artists too. I just think there is a lot of talent up there and my connection with a Canadian artists started with Chad Brownlee. He cut a track Where The Party At a song that Kelly Archer and Justin Weaver and I wrote in the states and made it a hit in Canada. And that's when my connection with the Canadian artists like Mitch Merritt and Chad started. I feel Canadian artists aren't as strict about as what they would say or not want to say. I usually get really good stuff when I write with Chad and we wrote a song on his new album called The Fighters that I am really proud of. He was telling me the story about when he was playing hockey that there was an 8 year old boy that he became really good friends with that was suffering from cancer. And he just started talking about that relationship that he had with that child. Watching him fight such a deadly disease and everything. And that's how the Fighters them got started. It was kind of like let's write one for the fighters.
Sound Check: Kip Moore, plays a bit of a role in how you're got together on your writing deal can you tell us about that relationship a bit?
Erik: Ya, Kip is part of the history of me as a song writer mainly because he is the guy that introduced me to my publisher / producer Brett James and he had heard me at an open mic and liked what he had heard and got me in touch with his people which is priceless in Nashville. There is no rule book or guide book on where you're supposed to go next to make this a job rather than a hobby. Kip just did something for me that he didn't have to do but was really nice and got me in the door with a company that he was signed with and I appreciate that. Kip just really is a good dude.
Sound Check: Social media, today has allowed artist to reach an audience that really wasn't available 15-20 years ago. Can you tell us how it has helped or not helped you as an artist?
Erik: Social Media has really helped me, I think that's the most effective thing other than me writing good songs that I've got out there. It really allows you to connect to people from so many different places there really is no borders. I've noticed people on social media that started out as listeners and fans but have turned it into more than that. I noticed a Team Erik Dylan starting on Twitter. Just a bunch of people that really support what I am doing. They are the ones calling and requesting at the radio stations and making lyric videos and images and being there for support. I really think that's all because of Twitter and because I started reaching out and finding people that liked what I did as a song writer.
Sound Check: That's kind of how we hooked up. I believe could have been someone from Team Erik Dylan but not 100% but they had suggested I take a listen. I did, I liked what heard and well here we are. To think the power of one reaches so many more is pretty cool. That being said we would love to see you on the 2 nd stage at Boots and Hearts that's for sure.
Erik: Ya, I looked at that info you sent over that looks like a really cool festival and would love to get a chance to play something like that and get in front of some Canadian listeners. Not sure if they are still looking for artists to play this year but I will keep that one on our list for future dates. It's such a cool fan base up there. I find they are very early to adopt artist they may not really know but they believe in them. That's what I find about a lot of my Canadian fans.
Sound Check: Seems like today in country music everybody wants "New" music and when they get it they just don't listen once or twice they listen an abundance of times.
Erik: That's what I have noticed in the Country genre as well. It seems the fans are more a fan of the genre rather than one specific artists. Which makes it great. You don't have to fight for every listener. Because if they like what they hear they will say kind things about you. And in turn tell their friends about you. It's such a great genera that's why I love Country. It's a lot of fun people wanting to go and enjoy their weekend.
Sound Check: This is a pretty common question for us but how do you fell fans appreciate the artists at the big shows? I know here in Canada people buy a ticket for the entire Country show. And show up for every artists. But the Rock genera is a little bit different I would say. Thoughts?
Erik: Absolutely the opening acts are sometimes the headliners of tomorrow so it's the kind of thing you get to see the guys that aren't house hold names yet get to play in front of those bigger names. It's really cool.
Sound Check: Is there a venue you play regularly in Nashville if anyone is down in the area?
Erik: I don't do a lot of the full band stuff in Nashville. I do a lot more of the song writers stuff. I try and play the Bluebird Café at least once a quarter. One of my other favorite spots to hang out with some songwriters is Douglas Corner. It's around 8 th Avenue I believe.
Sound Check: Thanks so much Erik for doing this. Love to have you come north sometime and play for the Canadian fans. Safe travels.
Erik: Thanks for having me and looking forward to some Canadian dates.
Take a listen to a couple of Erik's songs below.... I picked a couple of my personal favorites but he has a bunch on YouTube so don't be shy watch them all then go download his EP... Trust me its money well spent!
Corey Kelly - @CoreyKelly76
Website: http://www.erikdylan.com/
FaceBook: Twitter: https://twitter.com/erikdylanmusic
https://www.facebook.com/erikdylanmusic?ref=br_rs
Here are a couple of Erik's YouTube videos. He has one of those voices that just draws you in and can likely sing the phone book with a an acoustic and likely make it on the charts.... I really think 2015/16 are going to bring some good things his way!