A former fashion editor and gold-jewelry enthusiast, Swiss-born Paris-based Mélanie Nydegger created her personal jewelry label Eikosi Dyo in 2012, combining the methods of traditional Grecian jewelry-making with a contemporary, minimalist aesthetic. Self-taught and a quick learner, she immersed herself in the techniques of jewelry making and developed a deep respect for the know-how of jewelry, which has been part of Greek custom for thousand years; her designs are all hand-made by Greek craftsmen. We caught up with the designer to discuss the creative and business aspect of running her brand.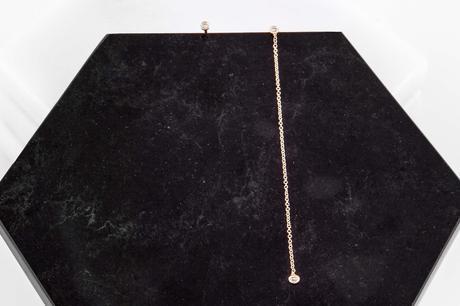 Tell us a bit about your background and your career prior to launching you namesake label.
I have been a fashion editor for the last ten years before launching my brand, which had nothing to do at all with my background. I studied in a business school in Lausanne, then I moved to Paris where I studied dramatic arts. Then, finally, I shifted to fashion, after a very brief "career" in the spotlight. I realized that fashion was the best way to express myself, and I was very lucky to get the opportunity to work as fashion editor. I've always been passionate about jewelry; I liked to imagine and design collections of jewels. So, eventually the merging of my business studies and my background and understanding of fashion turned out to be an asset to develop my project and launch my brand.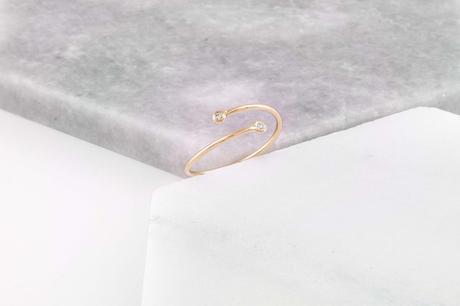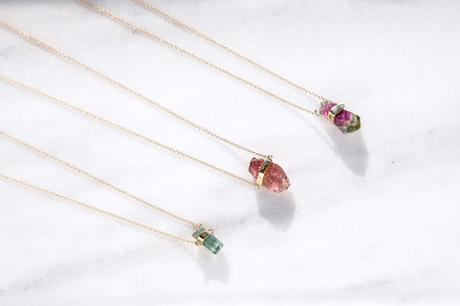 I feel that the materials you use are very specific – gold, diamonds and pearls mostly. What are the advantages and what are the disadvantages of this decision?
My idea of jewelry is to be able to be worn all the time, like a second skin (without tarnishing) and to be long-lasting. This idea led me to choose precious materials like gold, diamonds, gems or even pearls. It's a great satisfaction to be able to offer "eternity;" it's definitely a luxury!
The disadvantages might be about legislation I have to deal with, that is strict and complex, which makes my task difficult sometimes. Many shops choose not to work with fine jewelry because of these regulations obviously. Also, fine jewelry belongs to a niche market; this means that it takes time for a label to find its place and expand significantly.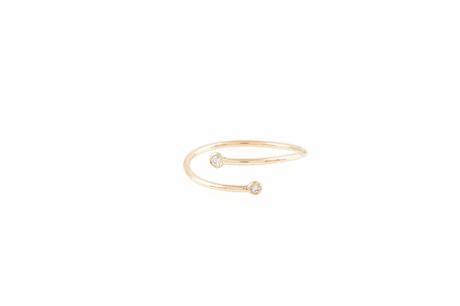 Where is your company based and where are your pieces produced? How did you come to this decision?
My company is French, and my jewelry is handmade in Greece. Even though I am Swiss, France welcomed me, and I feel at home in Paris, after so many years living there. It was obvious for me to set up my company in France.
I look for the utmost quality above all for my designs. In Greece, handmade jewelry is part of a long tradition – there was no doubt that Athens would be the place I would find the best jewelry technicians. Greece has always been my inspiration; I belong to Greece. It's a love story that began many years ago when I was five or six years old, so I couldn't choose a better place than Greece to tell my stories through my collections.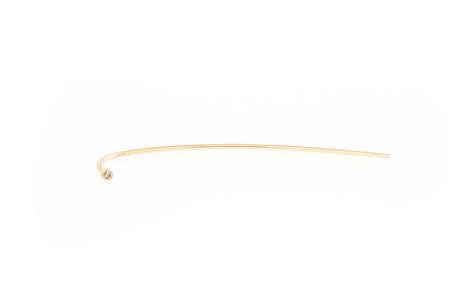 You are working on your e-shop, while already having attracted stockists worldwide. I think for most designers it is the other way around! What prompted this decision?
When I started my business I couldn't believe that anybody would buy jewelry through an e-shop, especially a label that had just been launched and that nobody knew. I guess I thought that I should take on the world before having the world come to me! Now, I see it more as a way to strengthen Eikosi Dyo's position in the market and have a direct contact with my customers. They are looking for it actually; I would also like to offer customized service.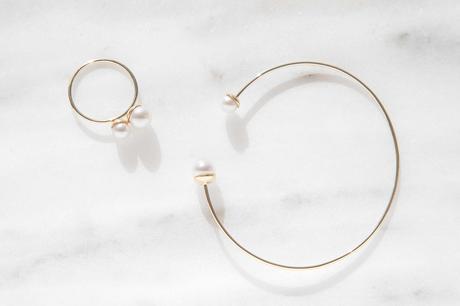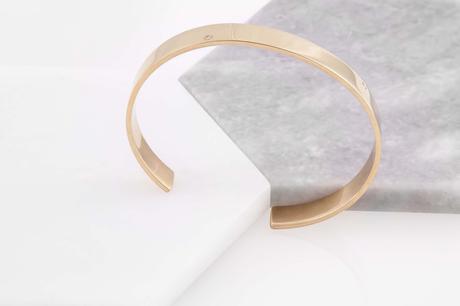 You are a young brand still, but how have you seen your brand grow since the beginning?
I think I've seen it grow slowly step by step; probably not as fast as I wished, but when I look back, I can see
the improvement whether in terms of management or my designs: still so much to be done!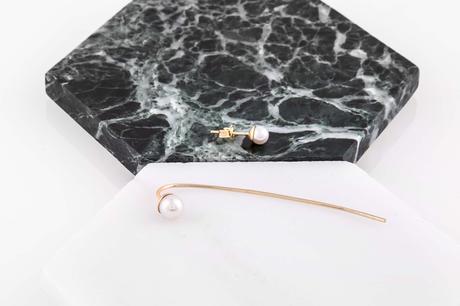 In what ways and directions are you going to evolve your collection?
I actually started to work for the first time with plated silver, which is new for me; I usually work only with gold. I've designed a man/woman collection, palladium-plated silver, yellow-gold plated silver, and I will definitely keep developing the men's collection.
I have something else in mind; I feel attracted to wood and marble. Let's see if anything comes of it!
My biggest wish is to make larger pieces – I would love to get closer to haute joaillerie.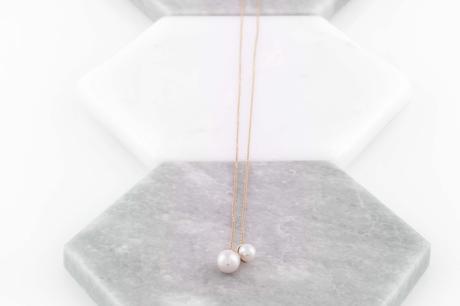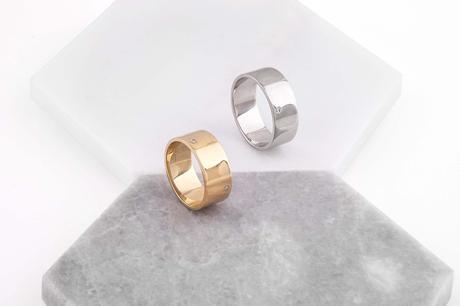 How do you feel about bespoke pieces at this point?
Oh, I do make bespoke pieces once in a while! Demand comes from friends, friends of friends, and some shops also have begun to ask for specific pieces. It might be a wedding ring, a baptism bracelet, and not just that. It's very enjoyable and a lot of fun! I wish to develop this concept in the e-shop.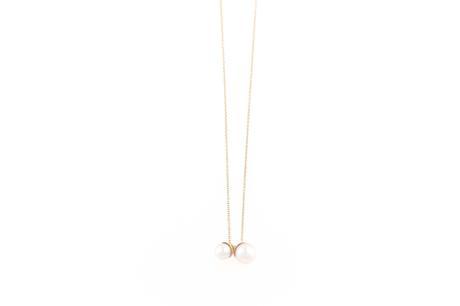 Is being a trendsetter easy in the jewelry industry?
Pretty much a lot of things have been done, but certainly not everything! What matters (to me) is the way a designer sees the world, and how this will be translated this into his work. This is what I am trying to do and maybe, somehow, sometimes, I catch the trend. But I don't think I am or would be a trendsetter, but who knows? Stay tuned!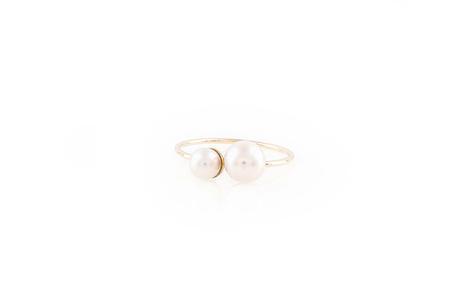 What is next for Eikosi Dyo?
Even though I am constantly thinking about new ideas and goals for Eikosi Dyo, my focus is to keep on growing the brand on the worldwide market, especially pursuing development in the US and Asian market.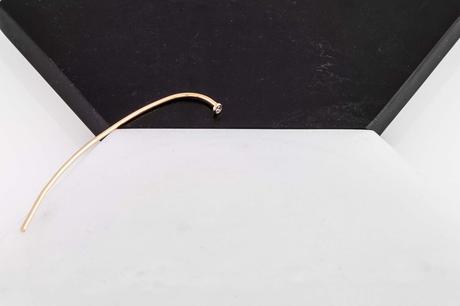 www.eikosi-dyo.com
Images © Ilisas Tsepas