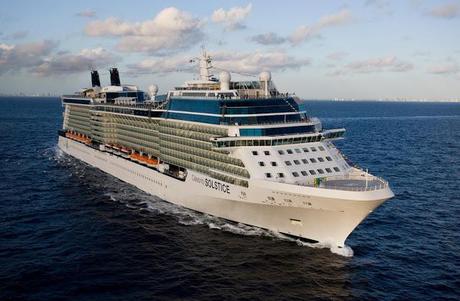 If you like your cruise holidays stylish, packed with superb sights and with a decidedly sumptuous flair, you can't go wrong with Celebrity Cruises.
Since 1989, Celebrity Cruises has been gracing the seas with its unique blend of chic onboard living and scintillating range of destinations. And what destinations! With Celebrity Cruises, you could visit so many wonderful places worldwide. From Alaska to Australia, Bermuda to the Far East, Canada to the Mediterranean, the world really is your oyster. You could travel the world, one cruise at a time, with the sheer range of ports and destinations that Celebrity Cruises has to offer.
They even offer canal cruises, which serves up a quite unique style of cruise holiday. For instance, their Panama Canal cruise is really quite special. As part of this itinerary you'll get to experience the bustling city of San Diego in California, exotic Puerto Vallarta in Mexico, Puerto Barrios in Guatemala, Colombia's Cartagena and, for a bit of beach holiday fun, the gorgeous Fort Lauderdale in Florida.
Celebrity prides itself on exceeding customers' expectations, and it shows in everything from its sizzling line-up of destinations to its sumptuous onboard lifestyle and top-notch facilities. Take the Celebrity Reflection for instance. A regular in the Caribbean Islands, the Reflection epitomises style and prestige. It has stunning verandas for laidback outdoor living, spa treatments, sporting activities and fantastic fitness facilities.
As for dining, the Reflection really knows how to turn up the heat on exquisite cuisine. It's home to the Lawn Club Grill - a speciality restaurant serving up delicious grills, al fresco style, with Celebrity's signature cosmopolitan flair. Or there's the ultra-cool cabana-style Alcoves which can be reserved for small groups.
With oodles of stylish chic, VIP service and first-rate facilities, Celebrity Cruises is the obvious choice for anyone who wants a cruise holiday with a difference.