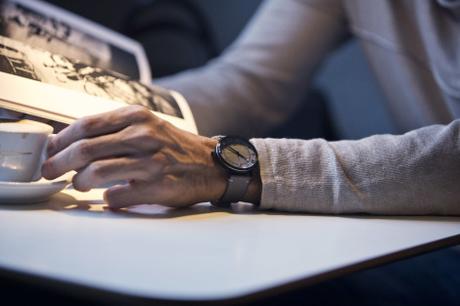 Founded by two friends, Magnus Svensson and Johan Sahlin, with the same background in industrial design and a joined passion for fashion accessories, Bravur, a Stockholm-based luxury watch company, employs premium Swiss craftsmanship and a strong identity inspired by urban Stockholm surroundings. The creative outcome is unique products which successfully marry the "Swedish soul" and the "Swiss heart" – as the founders like to put it. The duo, who initially started their company because they couldn't find what they were looking for in the market, has seen their brand rapidly grow and being stocked at international retailers since 2011. We sat down with Magnus to discuss the watch industry and their young brand.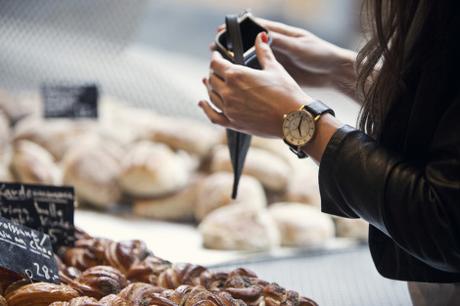 What is so special about watches that made you decide to launch your own line?
We have always had a passion for fashion and accessories, but not watches in particular. Watches are however an interesting product, as they are in the borderline between fashion and industrial design, where we have our background in. Looking at the watch industry, we felt that there were so many products and brands that resembled one another, and most brands have a quite diverse design language without a clear design strategy. We decided that we wanted to create watches with a strong visual identity and strong signature design elements that will make you recognize a Bravur watch even from a distance.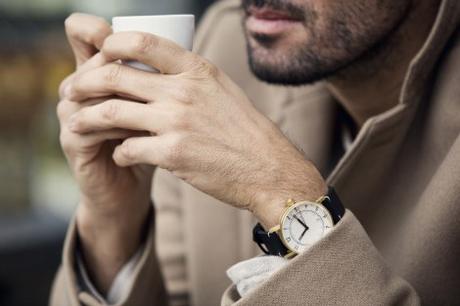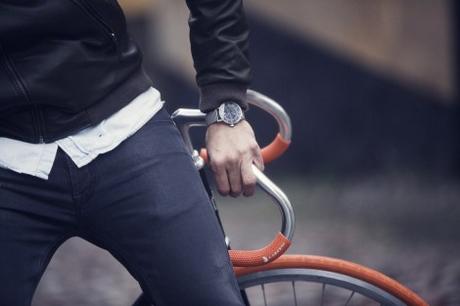 Given you are both industrial designers, what would you say is the hardest part about running your business?
We both have the same background which has both advantages and disadvantages. We have a similar way of thinking, but at the same time we have our own specialties, meaning we complement each other. But being a small brand means we have to take on more roles besides being designers; of course, it would be nice to have a more diverse background with different competences. Running our own brand, we are constantly developing, since we not only have to do design work, but also communicate with our suppliers, do sales, take care of customer service, etc.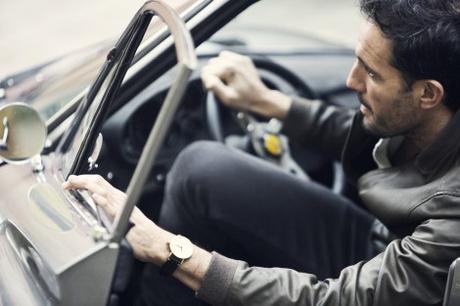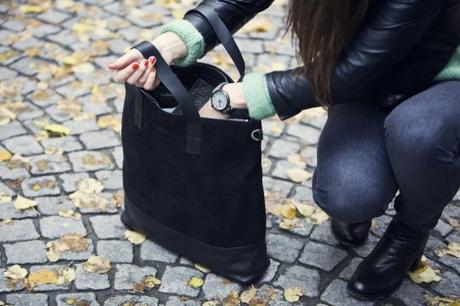 Why did you choose to launch a unisex collection instead of a women and men's?
Bravur stands for a certain aesthetic, and we believe that good design isn't gender specific. We believe that just because you're a woman you don't necessarily want a watch with pink diamonds, and that's why we don't want to label the watches for a specific gender.
You use vegan leather for the watch straps. What made you reach this decision?
We want to contribute to a sustainable production in every way we can, and choosing vegetable tanned leather instead of chrome tanned was an easy choice for us. The vegetable tanning process gives leather a great feeling and makes it age beautifully. We believe that the environment is something our target customer cares about, and that they choose products with a minimal impact on the environment.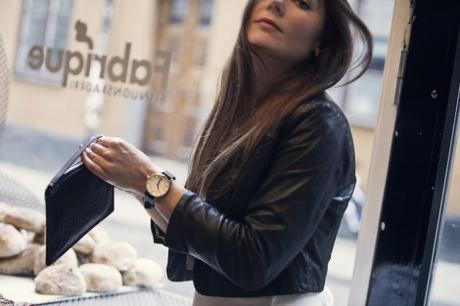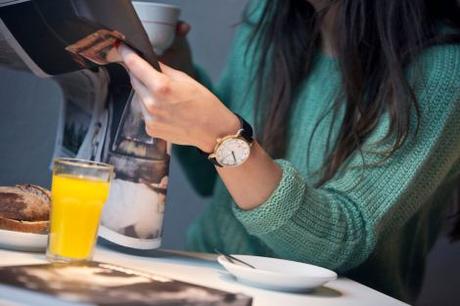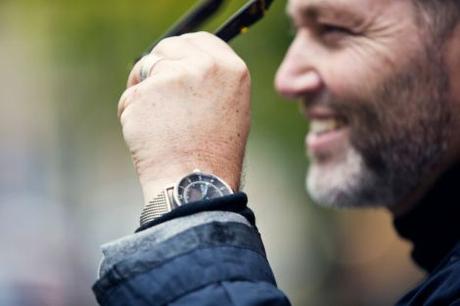 Where do you want your company to stand within the watch industry?
When we started Bravur, we wanted to create a brand that stands for something else than the traditional watch industry, that often communicates a certain kind of lifestyle where tradition, long heritage and luxurious lifestyle is in focus. Too often, we feel that technology, rather than the actual design of the watch, is what matters, and we want to bring attention to the aesthetics of the watch instead. With that said, the quality obviously has to be there as well, meaning that we work with the finest materials to provide watches of the highest quality possible.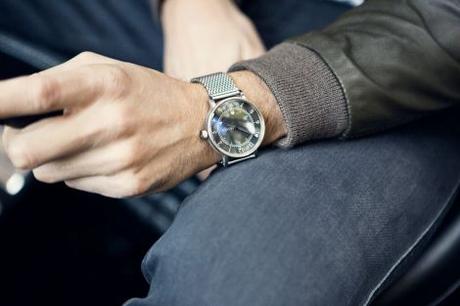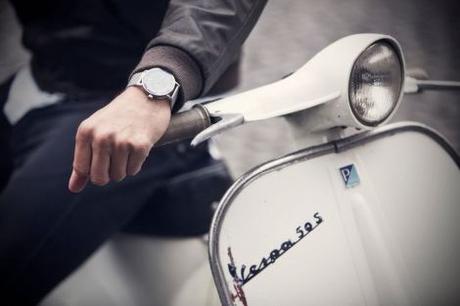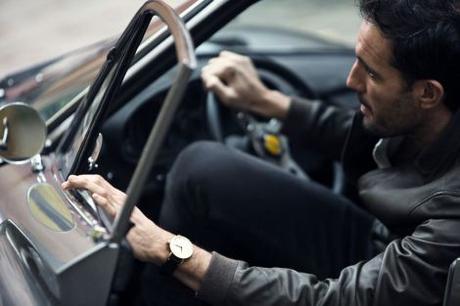 Is being creative important to you? Is it easy when it comes to designing a watch?
It's really important for us, since we want to create watches with a unique expression, and a feeling of the brand that stands for something else than traditional watch brands. We try to innovate in the details, and not to compromise with our ambitions. But being creative isn't only about the design of the watches, but just as much about the branding, packaging, etc.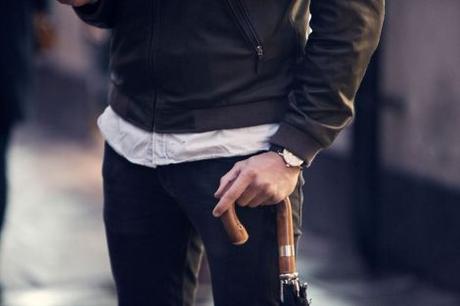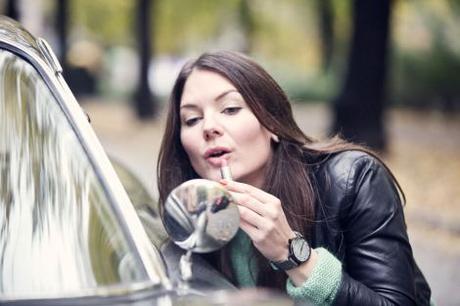 What are your impressions of the industry so far? Do customers opt for well-known brands or is there room for more independent designers also?
There is a big group of people who opts for "safe" brands, and are willing to pay for the identity they provide to the wearer. But we feel that there is also a big target group that wants to find alternative brands, and create a personal and unique style and expression instead.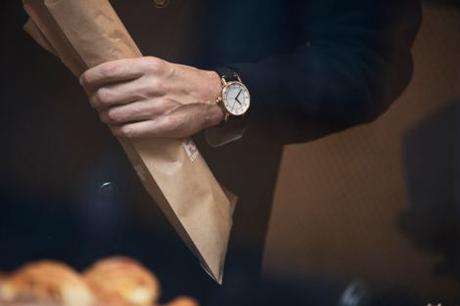 What are the most important things to consider when buying a watch?
We see watches as an accessory that complements and expresses a person's style. You should go for a watch with quality materials and reliable movement to avoid problems. A lot of people are drawn to watches with an automatic or mechanical movement, but few are aware that these types of movements need maintenance to work properly. You should also be aware that mechanical movements are never as accurate as a quartz movement. But at the same time mechanical movements are fantastic "machines," so it's quite understandable that people like them. You should just be aware of the drawbacks to avoid being disappointed. For many people a quartz watch is quite convenient. Bottom line: buy a watch that you are attracted by and that fits your style.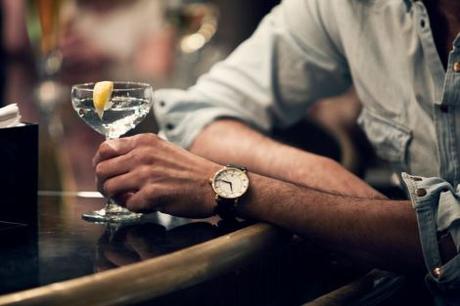 What are your future plans? Would you consider wearable tech?
We follow the progress of wearable tech, and smart watches are a great tool and a natural step of the technology process. However, one advantage of traditional watches is that they don't go out of fashion as quick as a smart watch. To be up to date with the latest technology, you need to replace your smart watch every other year or so. Also, a traditional watch is not just a tool, it is also personal embellishment. But for sure it will be interesting to follow how smart watches develop the next couple of years. One thing we're hoping to be able to develop and investigate in is to produce more locally. We would really like to have our own workshop here in Sweden in order to have the full control over the whole production chain and also be able to show people the craftsmanship behind the making of the watch.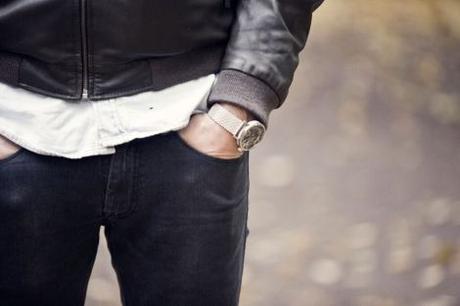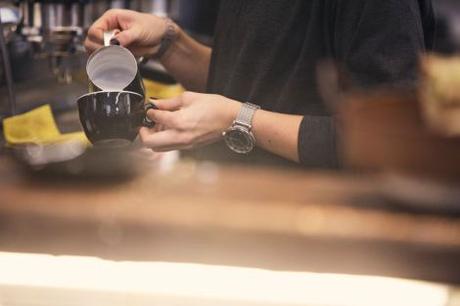 bravurwatches.com
Images © Bravur
A.