Based between Berlin and Stockholm Anekdot is a sustainable brand producing limited-edition lingerie. Founder Sofie Andersson was born in Sweden, educated in Italy, and trained in London next to Christopher Raeburn and Orsola de Castro before launching Anekdot in the summer of 2015. Her early beginnings in the industry were what inspired the young designer to establish her brand on the principles of sustainability, using the upcycling method. All materials used for production are either leftovers, end of lines and off-cuts, or deadstock and vintage trimmings coming from closing down factories, makers' surplus, production errors or miscalculations – mainly at the moment from London or Italy – that would have been otherwise thrown away. Read on as Andersson discusses the challenges along the production process, sourcing raw materials and designing for men.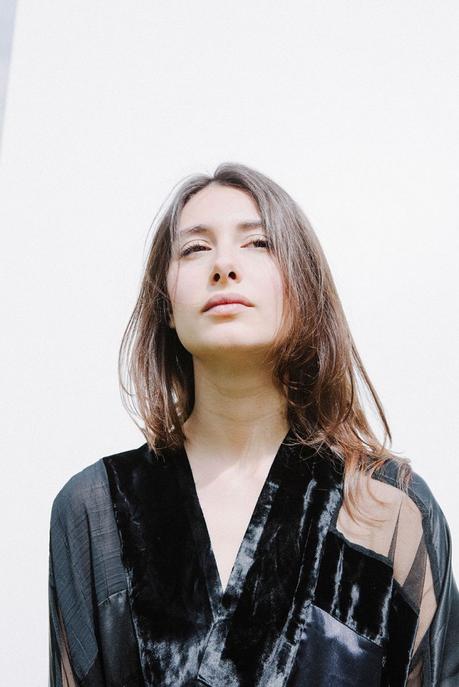 Tell us a few words about your fashion education and your early beginnings in the industry.
I'm a BA (Hons) fashion design graduate, and studied at Accademia Italiana in Florence, Italy. After my graduation, I moved to London where I worked for people such as Christopher Raeburn and Orsola de Castro. I started Anekdot in the summer of 2015, as a natural progression of my previous professional achievements in the sustainable fashion industry – a combination of my knowledge in fashion design and sustainability and passion for precious fabrics.
I wasn't happy with the social injustices and environmental crisis caused by the disposable fashion industry, so, when relocated from London, I felt the need for establishing my own creative platform, where I could share my ideas and working methods. In contrast to current trends and industrialization, I took a step back and listened to the needs of individual women today.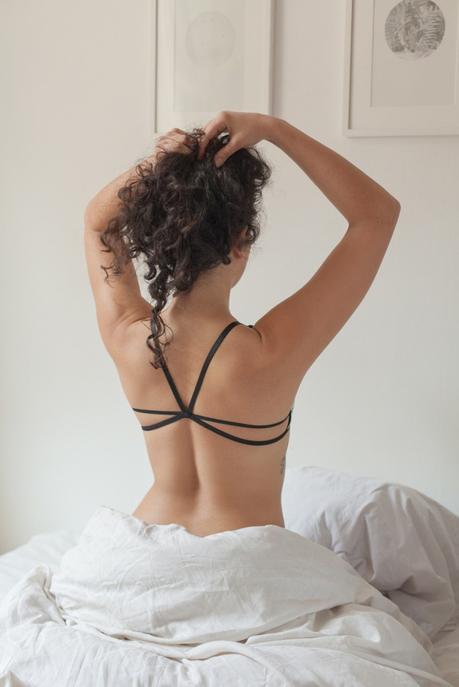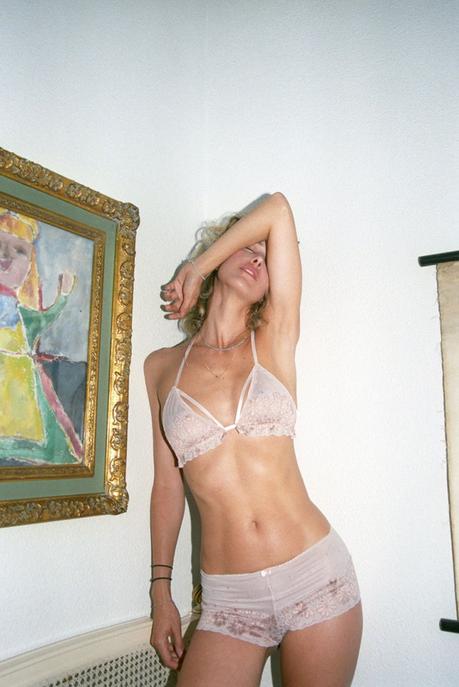 Your experience includes women's and menswear. What drew you to underwear in particular?
Underwear is an essential part of a woman's wardrobe. It is the garment hidden like a secret under clothes, and has the power to influence the way a woman feels throughout the day. I wanted that garment to be inspiring, filled with soul, and reflect a positive change, like an anecdote of your everyday life. I realized that there was a lack of inspiring design in the sector of sustainable underwear, and decided to go for it, and start Anekdot.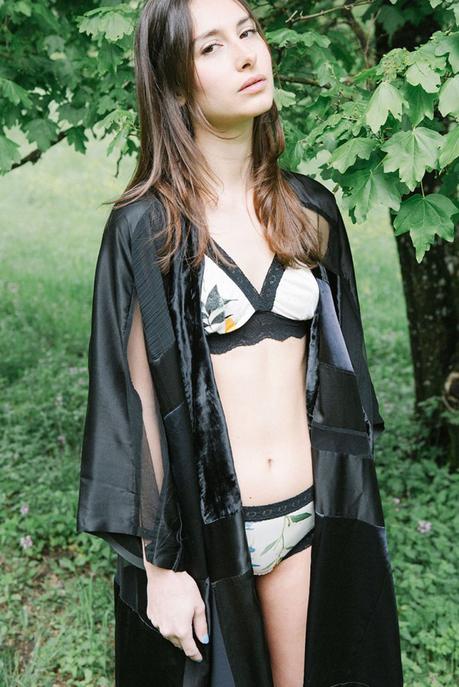 The aspects of sustainable fashion are multiple. How did you choose upcycling to be the essence of your brand, and why is it important to you?
My greatest design inspiration has always been the fabrics and their different structures, handfeel and origin. Knowing the huge amount of waste produced by the fashion industry, I was yet excited to face the challenge, and follow in an intimate relationship with the materials that the fashion industry would leave behind. With Anekdot, I'm able to create something beautiful and meaningful for the everyday life while saving precious materials from going into landfill.
Working with upcycling could be understood as a limit, but it is exactly within those limits that I find excitement and inspiration. Underwear and upcycling are also a perfect match, since the pattern pieces are small, and I can use off-cuts in my designs without necessarily having a patchwork aesthetic.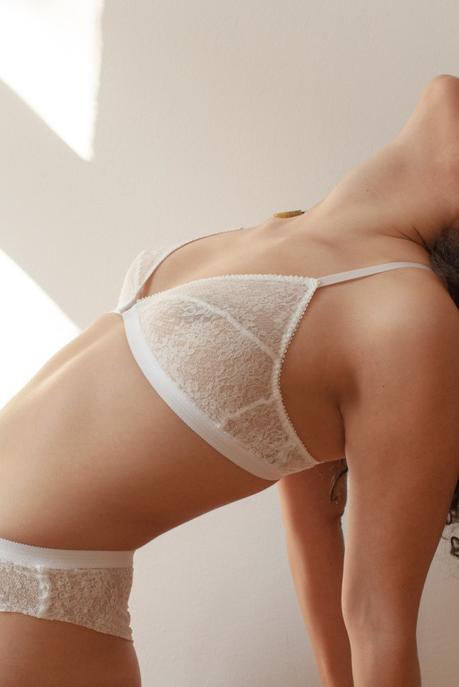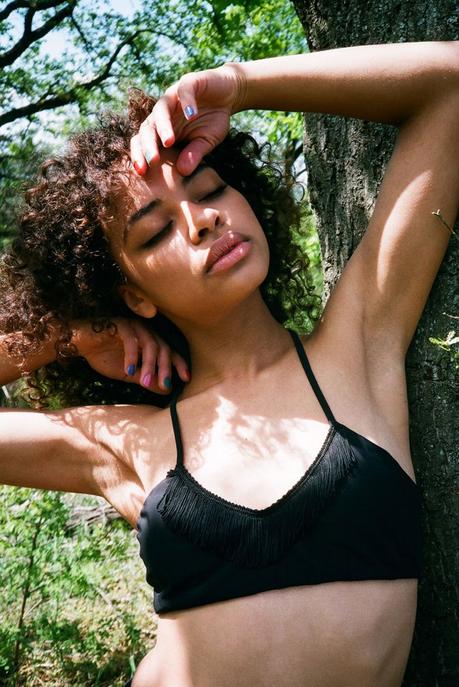 The process you follow is, to say the least, challenging in my opinion. Which is the most difficult part of production?
The most difficult part is to apply the elastic trimmings. I work with different materials all the time, meaning that the weight and elasticity constantly changes, and it is vital to have the right handfeel to find the suitable tension while applying the elastic trimmings in waistline and legs. I design from the materials available, and I'm not scared to mix unexpected fabrics, like vintage lace to sleek four-way stretch fabric. But, if I apply the wrong trimming to that or keep the wrong tension, it would be all messed up. To sample every new design takes a lot of time, and since I work with upcycling and limited runs this really slows down the production.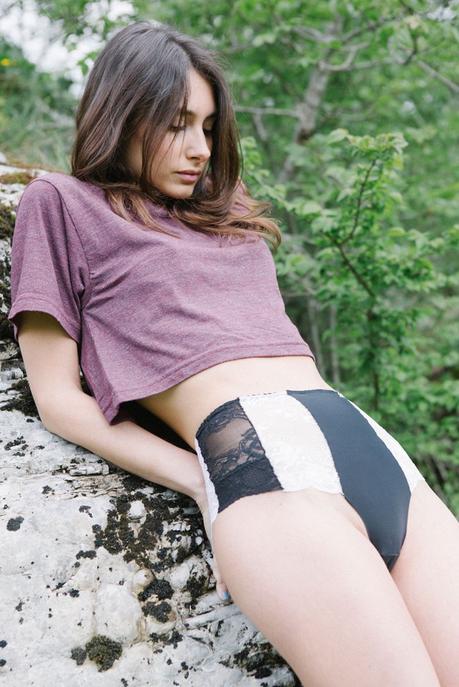 How do you source your materials? Do you reach out to potential "partners" or are they coming to you?
I personally reach out to manufacturers, brands or fabric suppliers, if they have waste fabrics from their production. I also ask people from the fashion industry at design meetups, or go to markets, charity shops, vintage boutiques, swapping parties, etc., where I can find vintage fabrics or leftovers from privates. Communication is crucial. I also need to be very selective to find the treasures I want to upcycle.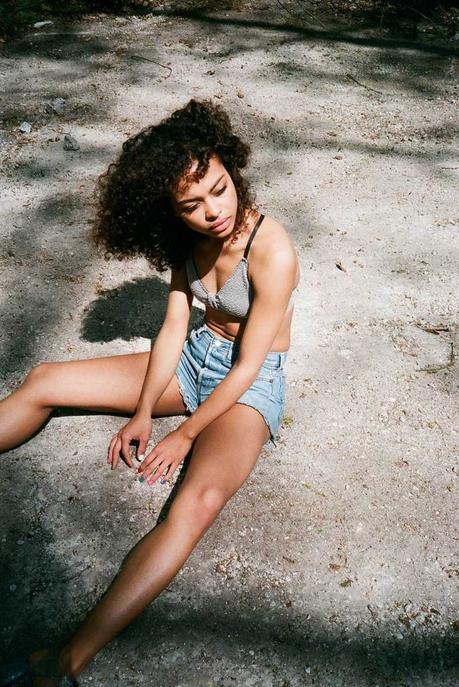 Why did you choose to establish your brand in Berlin?
Berlin is full of great design/art markets, meeting hubs, helpful like-minded people in the field, and the shops are welcoming young brands – components that truly help to kick off! Before launching the website, I started to attend design markets, and the fantastic feedback from there has fueled me ever since. In Berlin, I am lucky to be surrounded by brave creatives who follow their passion and work with their artistry, people who dare to carve their own path.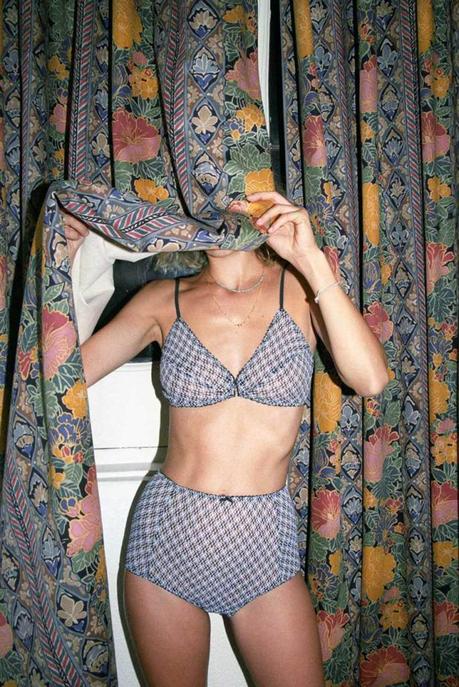 Underwear usually hints a sexy element. What are your priorities when designing?
Sexy yet comfortable. Inspiring and to boost self confidence.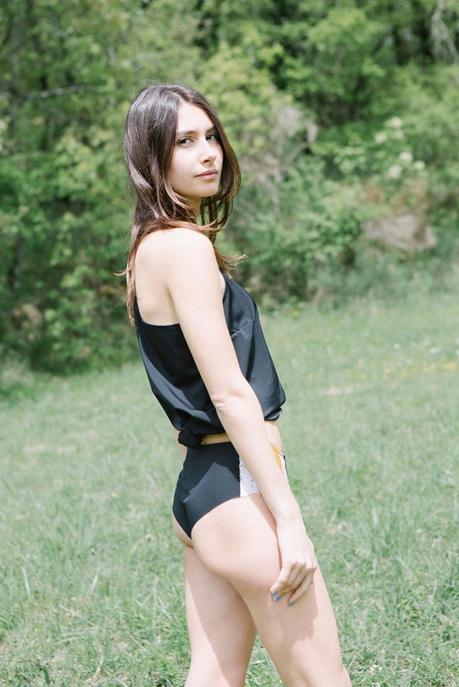 Would you attempt men's underwear?
The idea from the beginning was to provide underwear for both men and women. I started with womenswear, since I thought women would appreciate to wear laces and sheer fabrics more than men. I would attempt menswear in the future, but, at the moment, womenswear takes all my time.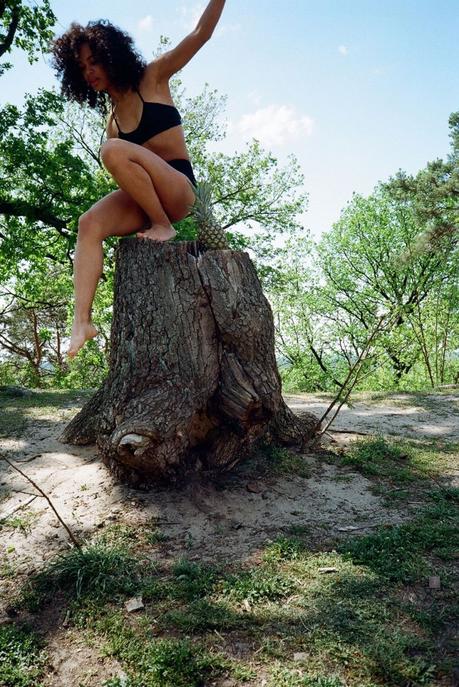 Besides underwear, you have also introduced lounge and swimwear. What else is in store for Anekdot in the future?
The current newbie is the hair ties, an essential part of every woman's wardrobe. I wanted to provide a sustainable option, while in the same time reduce our own waste of tiny scraps. They are awesome – they don't rip your hair nor lose the elasticity. And I definitely have some more exciting secrets to share with you in the near future!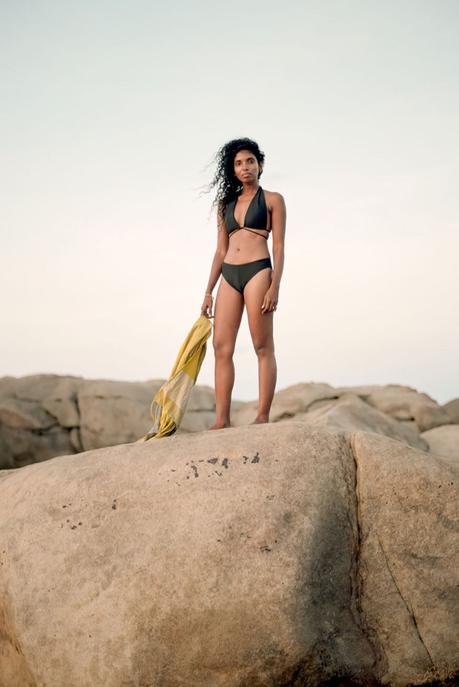 www.anekdotboutique.com
Images © Anekdot