We have a new admin here at Zen Parenting. Please extend a warm welcome to Barbara.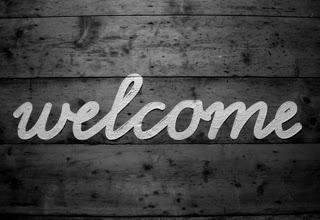 Funny story:
As you may or may not know, we have a Zen Parenting Book Club (that you should join) with two admins. One fell through and I put out a call for another. A Zen Parent named Barbara answered the call. We got to talking during our pseudo-interview and I kind of fell in love. She agreed to take the position, so I friended her and began stalking. It struck me that she lives in my home county. Then I noticed we have a mutual "friend," which is actually a page for my high school reunions. I asked about it and at the same time, she wrote to me that she noticed my maiden name and thought she knew me. We went to high school together! She was a year behind me. We ran in the same circles! One of my best friends at the time was also one of her good friends who went on later to be a roommate of hers after college. I've been to Barbara's house pulling all-nighters for chemistry class. TRIP OUT!!
Anyway, that's your new admin. She's rad, even without the cool story. I'm thrilled to have her on board and feel honored that she accepted the positions. She won't be signing her name to anything as there is no reason for that. I know what I've posted and she knows what she's posted. There's no need to differentiate for everyone else. What she says and posts has my full support.
Ok, now everyone drop in and say hi and make her feel at home. Thanks!