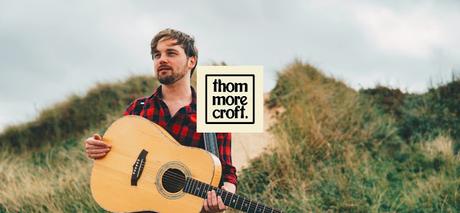 It's a handful of firsts for Thom Morecroft ahead of his album release: 
first time putting out a full-length record (in a good while), first time fundraising a musical project without involving crowdfunding platforms, first time naming an album after a lyric of a song he wrote; but for us it's certainly not the last time hearing from this ever-writing and vocally blessed musician: with a solid string of gigs lined up in 2019 already and with music videos

in the making

for almost all songs featured on the new album, there's plenty to look forward to. Chances to actually meet Thom in his natural habitat as an artist are pretty good, too, when strolling around Liverpool and stopping by at the Jacaranda where he regularly hosts open mic nights, doing what he's good at (apart from writing intelligent and intimate musical narratives, obviously); and that is supporting the local music scene he's a vibrant  and vital part of. His endless endeavours (5 years and counting!) to encourage and promote up-and-coming as well as 'more established' singer/songwriters, to give a stage to rising, promising bands and solo artists alike, are equally admirable as charming, stretch to even advertising other musicians' fundraisers when chatting about his own. Which says it all, really: Thom is much more than just a brilliant songsmith, he is a true gent and an advocate for good music and flourishing talent.
What else is there to learn about this marvelous (unfortunately, pretty much unknown as he states) musicmaker? Well, find out by following our interview and see why acting wasn't for Thom, what witty rhymes sum up one of his scenic sonic tales, how sing-along sets are a thank-you to loyal gig-goers and what magic moments in music he has witnessed thus far. And who knows? Maybe you want to dive deeper into his world of sound afterwards and surprise the engaging singer/songwriter by singing back choruses of his less anthem-like tunes at him one day, making his acoustic artistry more known among the masses after all. You've got our approval for that for sure!





 Before we start chatting about your forthcoming album let's dig a little bit into how dedicated of a musician and muso you are. You obviously enjoy to be on stage and perform your own songs, but how do you feel about hosting local music nights at the Jacaranda, what is your motivation behind doing so and what kind of artists do you want to support this way?Hosting an open mic is a sort of mixed experience, but overall I've found the open mic I have hosted at the Jacaranda for the last 5 years to be incredibly positive. Sometimes a musician turns up in your life that changes things forever; sometimes they may end up being a lifelong friend or they could just be an incredible musician. It's introduced me to some really interesting characters too.

Open mic nights for a lot of singer-songwriters are also a fixed-feature bit of regular employment, I would say. And the people I meet are my main motivations. I really want to support artists who turn up and silence a room, because those people are magic.

Describe your favorite moment(s) as a host compared to your favourite

moment(s) as a performer

I have many favorite moments to look back on as an open mic host, but the best one is definitely from when I used to run an acoustic night in a wine bar near Penny Lane. I can still remember having a cancellation in 2013, and a then 13-year old Eleanor Nelly turned up to play with about half of her family. Even then it was pretty clear she was very gifted, and she has gone on to great things since.

If you had the chance to make your next record a compilation of live

sessions recorded at the Jacarada, which artists would you want to feature

and why

?

I would put together a 20-track compilation, and it still would leave out so many great people. But out of the acts that are or have been regulars, I would have to say these would be on there as a representation of my time at the Jacaranda:

Anais Vila, Limerance, João Terra, Charlie McKeon, Ellie Smith, Southbound Attic Band, Caitlin Gilligan, Hannah Kewn, C-90, Matthew Blake, Liz Owen, Daniel Saleh, Marlie Centawer, Jamie Clague, Astles, Joseph Mott, Jack Lewis, Jenny Byrne, Henrio (quite a recent new guest) and Esme Bridie.

But that is the tip of the iceberg really. In some way they all define a particular era for me in a way I can't quite get my head round.


Moving on to your current release in the making. It goes by the illustrious name of 'The Feng Shui and the Sushi', which, admittedly, has a lovely ring to it. Now, before filling us is on how this title came to be, tell us: what is your favorite sushi and do you trust the art that is Feng Shui for interior decisions to make?

I have to admit that the album title comes from the lyric of one of the songs; without wanting to sound desperately pretentious I am referring to the physical and the spiritual and telling the person in the song they need both. It was only years after writing it that it struck me it might make a decent album title. 

My favorite sushi always involves seafood, and I am a big believer in moving your furniture around occasionally. 

What is the story behind the album's title?

I always wanted to name an album after a song lyric and this seemed like a good opportunity to do that.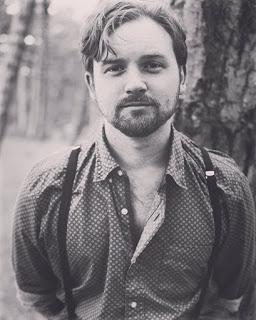 You have gone all in promoting your fundraising campaign by recording a charmingly encouraging video for your fans. If you had to do a slogan or a little commercial for one of the songs featured on your new full-length record what would you say about the track to get people intrigued and to give them an impression of what it sounds like?
Funnily enough I would refer to the first track on the album and (hopefully) its first single 'You Can Lay': 'Big, lush, grand, harmonised folk-rock.' 
Is before mentioned song  the album's single, is it
the composition you would want to get airplay to promote the album in total? Why/why not?
Absolutely. I think it would grab people quite immediately (for good or bad), and acts as a bit of manifesto for what the record is about; songwriting, live recording, having a bloody good band to help me out and some beautiful harmonies by a duo called Limerance. It's even a bit of a musical tribute to one of my musical heroes Luke Kelly.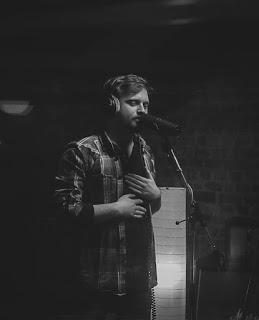 Why did you choose to start a fundraising campaign directly through your
website and how did you pick the goodies for it?
I chose to do it directly through my website for a couple of reason. Firstly, I could start spending the money on recording before I had reached the target and secondly, if I am not successful in reaching 100%, I will still keep the money and I will still make sure the record is finished and people get their pledges. Picking the goodies was pretty easy; I just looked into what might be intriguing for people.
What goodie is most popular and what needs a bit more advertising? (feel
free to tell people why they should go for this/those particular items)
By far the most popular item is a signed CD, which is £12. Probably out of
the more novel goodies, it is handwritten album lyrics. Surprisingly, the
Executive Producer Package (which is everything listed for £250) has
actually been procured by 2 people. I wasn't even expecting one!
Have you ever supported a fundraising campaign of a friend of yours or
a musician you like? If so, tell us more about the friend/musician and his/her project
I have supported crowdfunding projects from Caroline England, Chris Tavener, The Ragamuffins (which is currently on I believe) and Jon Coley (although I never let him know I'd moved so someone else got my vinyl I think).
I believe The Ragamuffins project is still ongoing and you can find more about it from their website: http://www.theragamuffins.co.uk
The countdown for your fundraising campaign is close to closing. How
would you try to convince someone pondering whether to support your project
or not?
'Pleeeeeeease help me!' That's what I would say. I have about two weeks left...
editors note:  The 'official' fundraising deadline has been reached two days ago BUT you can still financially support Thom in the album making process. So please do!
Is there a music video planned for any of the fourteen songs featured on the album any time soon? If so, can people expect something as genuinely carefree and entertainingly simple as your video for 'On All Night'?
There will be a music video for most of the songs, as each one gets released separately as a single. 'You Can Lay' should have a pretty stirring one.

From videos to motion pictures: there is an actor out there who goes bythe same name as you do. Funnily enough, he starred in a film about music('My Only Me') – part musical, part drama – whose synopsis reads like apoem. Could you describe one of your songs in a couple of sentences whichrhyme and outline an idea for its visual realization?
Funnily that 'actor' is me

[editor's note: a plot twist we certainly didn't expect]

. That was a baffling experience, and not one I was particularly good at if I recall.
I would love to do a music video for a song called 'I've Made Room' that
had giant art canvas walls, and people in dungarees looking angry with each
other while they threw paint everywhere.
'This song is sad, and lonely and blue
So let's show people looking glum, lovesick and arty too.'
Let's talk about gigs our readers should attend. What venues will you
be playing next and what can those in attendance expect from your set? New
and old songs, covers?
I will be properly announcing a gig in Liverpool at 81 Renshaw soon that takes place in early May. I do tend to play a set of old-to-new songs.  I have a lot of songs, and I continue to write all the time, but because I am a largely unknown act I really have to stick to my guns and work with the songs that I think are the most crafted and the most finished. I also owe it to any audience that comes to see me, to play songs they like or can sing along to. So I always play 'Daisy' and 'On All Night', as I am fairly sure that most people who pay a fiver (or whatever) to see me, probably only could sing the chorus of those two songs.
What (german) town would you love to play this year? What musician should join you on stage then?
I would love to play in Hannover. My friend Daniel Astles said he had a great time there. I think I'd like him to come and support me there. 
Last but not least: what is it that makes you want to come back to
carpe carmina and indulge in the music reviewed?
I think Nessi's absolute adoration of the music, and her love for using the English language to communicate that is brilliant. Quite often, they are bands or artists I have seen myself here in Liverpool or in Manchester.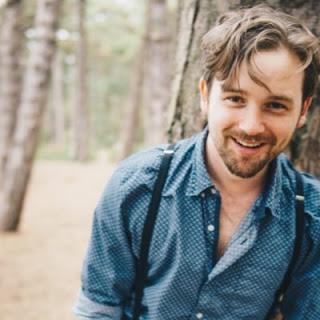 Reach out & listen to Thom Morecroft on ...
.. twitter ...
.. facebook ...
.. his official website ...
.. soundcloud ...
.. spotify ...
Be as supportive of Thom Morecroft's music as he is of aspiring artists through hosting open mic nights at the Jacaranda, and pledge to his forthcoming album 'The Feng Shui and the Sushi' here.