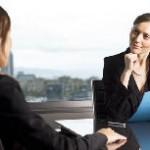 Image from www.google.com
In the last article, we talk about how to answer the question on "greatest strength."   In this article, we will talk about a follow-up question in relation to an applicant's greatest strength - How will your greatest strength help you perform the job you are applying for?"
The question on an applicant's strengths is an easy one.  But this follow-up question is quite tough because it will make the applicant nervous and scramble for answers.  In most cases, this is where applicants fail because they could not relate their strength to the the position they are applying.  In my vast experience as a recruiter, many applicants find it difficult to relate their strengths to the position.
So how are you going to answer this?  The example below is an applicant's answer applying for a Customer Service Representative( New Accounts Clerk or Teller in a Bank).
"As an outgoing person, I love to deal with different kinds of people.  I can easily interact and make conversations with them.      People say I am charismatic and friendly.  As such, it will make my job easy and in fact, I can help the branch market its different products and services.  In my past working experience, I can easily pacify angry customers and handles their complaints effectively resulting to resolving the problems."
Another sample answer:
"I am very good at time management.  In every project that I handled, I can easily make time projections work well.  I make it a point that all schedules are properly followed and projects are met always before the deadline.  "

"My friends always refers to me their problems or concerns because they know I have a good listening skills as well as critical thinking ability.  I can see the picture from above and see things in every perspective, making it easier for me to make solutions.    This ability can make me work effectively as a Guidance Counselor.  I can guide students see a clearer picture about their problems, about who they are and can make them outline possible solutions…"
The answers above are very crucial because it supports your strengths.  And it bridges your potentials to the required skills of the job you are applying.  Prior to coming to the interview, again, as I always mention in the previous articles, review your skills and then match those skills with the job requirements.
More interview questions will come in the next series of articles.
"
If you enjoyed this article, Get email updates (It's Free)