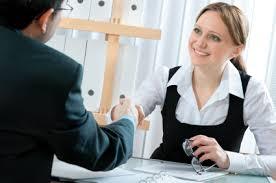 Image from www.collegegrad.com
One of the most difficult part of looking for a job is the job interview.  Here, you will sell yourself and make the best impression in just few minutes.  That is why it crucial that your answers to the questions being asked on you has an impact and something that will wow your interviewer.  In this series of articles, I will be presenting different interview questions and how to answer them the best way possible.
Here is the first question.  "How do you describe yourself?"
This is the most common question and the most often asked to applicants.  And to most job hunters, this seems to be the easiest of all questions.  But the way you answer this question will make or break your chance of being hired.
Most often than not, most job hunters would then start to answer like this:
I am hardworking, honest and can deal with pressure positively.  I am very responsible and I am always on time.  I like to read novels during my past time…
While the answer above is descriptive of the job hunter, it is not something interviewers look up to.  Anyone can say they are hardworking, they are honest or they can work well under pressure.  What interviewers want to hear is something that is truly you, unique from the rest.
So how do we answer that question best?  First is you have to take a look at the position you are applying for.  For instance, I am applying as a Marketing or Sales Officer.  Here is how I will answer the question:
Eric Cabalda is a seasoned Sales Officer with more than 15 years of experience of hitting not  just the target but surpassing it.  He consistently won Sales Award among the recent of which is the top Sales Officer of XYZ Corporation with a total sales of 50 Million Pesos in a month.
You answer to the question should pave way to establishing a brand for yourself.  With the above answer, it clearly shows that your brand as a Sales Officer is very exceptional.
I remember the last interview I had and I was asked, "Who is Eric Cabalda?" And here goes my answer:
Eric Cabalda is a product of hardwork and poverty. His resilience over the different adversities of his life made him what he is now.  At an early age he started to work to provide for his needs by selling in the market during week-ends and helping the family in their business.  His diligence in his studies plus his perseverance and faith in the Almighty Creator helped him achieve his dreams as he moves up to the top.  As such, he was awarded as one of the Five Most Outstanding Youth of Cagayan de Oro City in 1993, he graduated with flying colors during his high school and is the recipient of the Asia Japan Scholarship for ASEAN Youth Program by the Japanese Government.  In the corporate world, he rose from ranks, from a Teller and New Accounts, he moved up easily as an Branch Operations Officer and from an HR Assistant to an HR Officer….
Your answer should give the interviewer a clear picture of who you are, what you are capable of doing and how you manage to overcome any circumstances that comes along your way.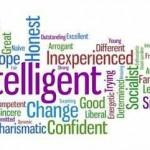 Image from www.sodahead.com
Another important thing to remember is that your answer should give a concrete idea as to how much value you can bring to the company.  It should translate into figures and how the company can benefit if they are to hire you.
Your answer should focus on the strongest and the most important skill that you have that is fit for the job you are applying. Remember, companies are looking for people who can bring profit to them.  The key therefore, is how the company can profit from you should they hire you.
More interview questions and how to answer them ideally will be posted in the next days to come.
If you enjoyed this article, Get email updates (It's Free)