03/01/2012 
Life is truly what you make of it and sometimes all you can do is step out on faith that your tenacity will see you through. LGBT writer, entrepreneur and mother, DL Collins knows this and then some. Astutely self reliant, she has carved out a niche for herself by starting her own publishing company, where she worked hard to get two of her books into print, while balancing her role as mother and entrepreneur.
During the course of our interview, Collins gave us not only a glimpse into her soul but also the strength and determination of the human spirit.
BGA Life: What was the inspiration for writing "A Stud's Love"?
DL Collins:First let me say that I have been writing since a very early age and would always say that I wanted to be a journalist growing up. However, with life getting in the way I could never seem to pursue that dream. I ended up getting into some trouble, which landed me in jail for 10 months and all of a sudden I had an epiphany; it was like Yahshua (Jesus Christ) came to me in my dream and told me that he was sitting me down so that I could focus on my writing. From that day forward "A Studs Love" appeared to me in my dream 29 days straight. It was the craziest but most exciting thing that had ever happened to me. That experience was truly unexplainable but yet so gratifying.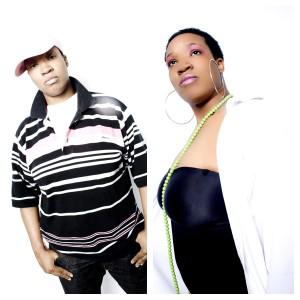 DL Collins
BGA Life: You've started your own publishing company called "My Diamond Publishing" and since have released two books. Do you have any advice for women who want to get into the publishing industry?
DL Collins: Yes, it is extremely time consuming, you will not see success over night or within a year or two but don't give up. Seeing your published work in black and white is major! I will never forget Steve Harvey telling me a lot of people only hope and dream of having literary success. He told me that I was a step ahead, and since I have the product I need to sell it. It was in the year of 2007, when I published my first book, and I am still determined and anticipating for the success to come. Your reality is what you make it. Hard work and dedication pays off.
BGA Life: Being not only an African-American woman, but from the LGBT community, do you find it hard to break into the mainstream publishing industry without being label as a 'Lesbian writer'?
DL Collins: You know what I always tell my children I have four strikes against me; I am black, I am a woman, I am Lesbian, and I am educated. My life is a blessing but a curse. Where you would think that all of my characteristics would get me everywhere, it gets me nowhere. It's almost like the intimidation is so alive that it lives on my skin on a daily. My struggles are ten times harder in my eyes to be successful simply because of my blessings. But I surely will never give up cause like my son tells me all the time you have to go through hell to feel heaven metaphorically speaking.
BGA Life: We heard that you have five biological children. How do you multitask being an entrepreneur, writer and mother? Any challenges?
DL Life: Life is a challenge I go through it knowing that this life is mine uniquely. I wear it well *smiling*. My children are my comfort sent down by Yahweh (God), he knew that I needed them to get me by. Not only do I write and parent, I have a full-time job as well.  So yes my life is hectic, but it is survival of the fittest. It is times like this where I have one graduating son, a son turning 16, a wedding to plan and a new book coming shortly where I think life is the most challenging; but it is enjoyable at the same time. I am sure there will be more challenging days when my girls are of age *smiling* so I take it for what it is and count it all joy. Thanking Yahweh all the while.
BGA Life: What's next for you, what can we expect?
DL Collins: What's next for me is a talk show based around the LGBT community, pretty much showing the world that we are more than just identifying as queer. I think that it is extremely necessary, because I often hear so much talk about the negative side of the life. I am also diligently working on the sequel to "A Stud's Love", which is "A Femmes' Perspective"; due to release in Summer 2012. Not to mention, a re-release of "A Stud's Love", the edited version. I am currently scouting talent for "A Stud's Love", the stage play and you may be interested in helping me bring the book to life from a co-directing stand point feel free to contact me.
Contact: DL Collins at [email protected]