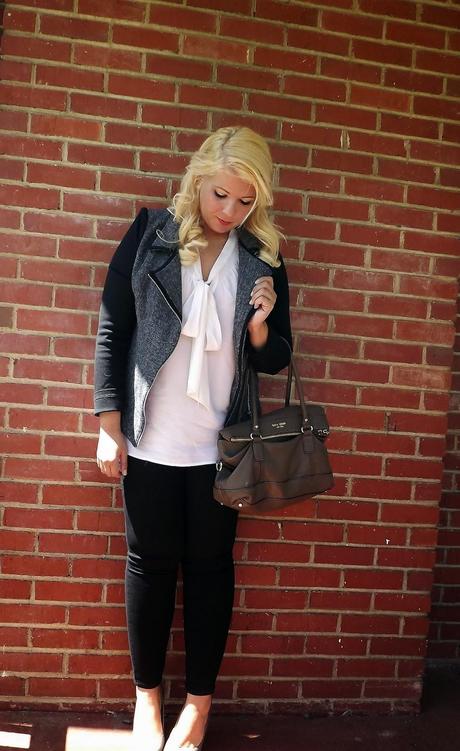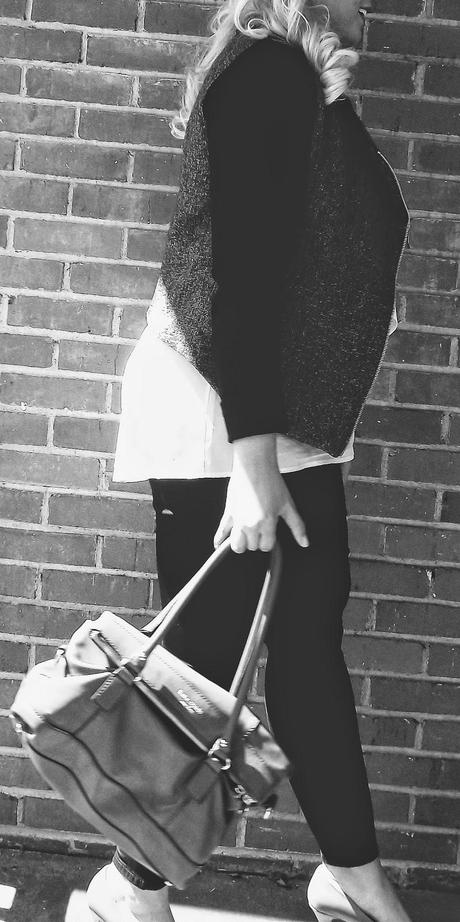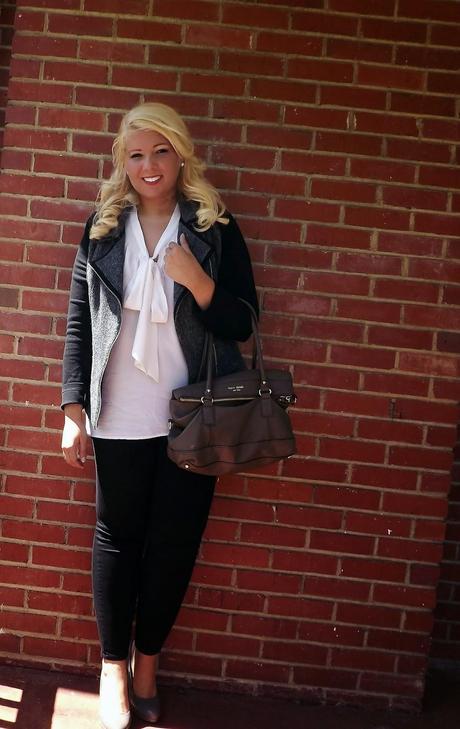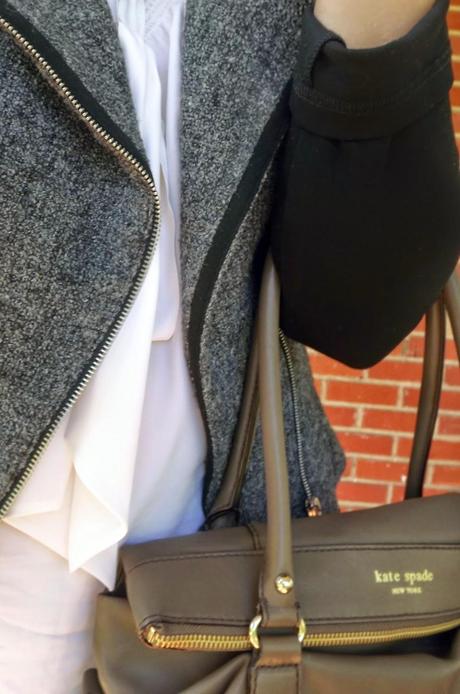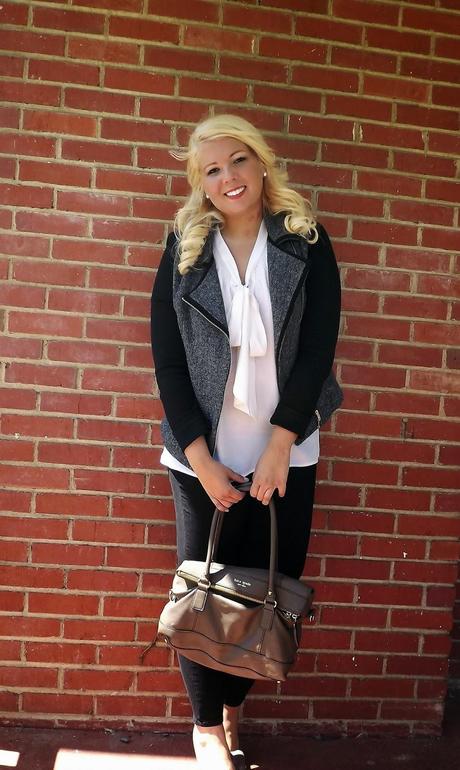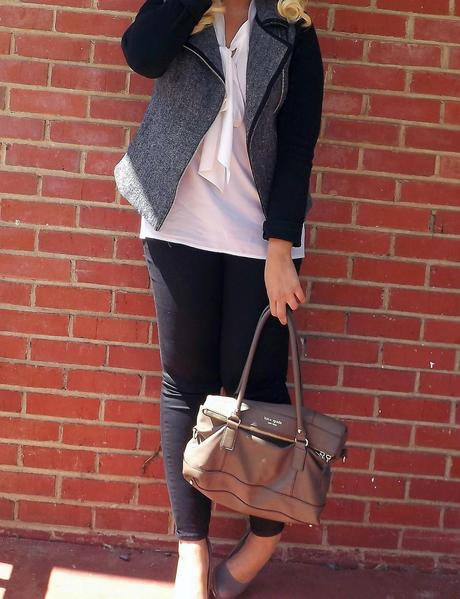 It's disappointing how many people I know that don't know what "interview appropriate" is. I know that fashions change and more things become acceptable, but at the same time we need to draw the line somewhere. Let's start with what NOT to wear. 
Say no to:
-anything cleavage baring 
-anything that shows bra straps or bra in general
-anything that will distract from the interview (i.e. a florescent pink top)
-leggings...just no. 
-short skirts...I'm sorry but body con skirts are never work appropriate. They are strictly for going out...if that. 
-big earrings. You may not realize it but your earrings send a message and right now you want to send the message of responsible adult that will get their work done. Stick to small studs. You can even venture out to the simple gold post Tory Burch ones as long as they are simple. 
-stacked heels. There is a difference between being able to walk in heels and interview in them. Your interview is a place where you want to look like you can handle a serious client, not the runway. 
-prints. SOME prints are fine but they must be subtle and not over the top. I know we all love our Lilly prints but wearing that First Impression Elsa to an interview might not be your best bet. 
-and for the love of all that is good...NO SLEEVELESS! 
So how do you accessorize? 
Very simply. 
Things to consider-
-a simple pearl necklace, even a few strands is ok. Pearls are viewed as classic which means they aren't too over the top. A pearl bauble is fine too.
-simple pearl, diamond, or gold/silver studs. For example I LOVE my oversized pearl earrings but I wouldn't wear them to an interview because they ARE oversized.
-IF you must wear a statement necklace and the pearl baubles don't do it for you...do a statement necklace with little to no color. The colors must be subdued such as black, navy, or even light pink or peach. Try to stick to the main metal colors (gold/silver) don't veer off and do rose gold or bronze.
-For your "arm candy" this is NOT the time. Do a simple bangle or watch. You don't want to be clinking around while the interview is taking place. It's quite distracting. 
What do you aim for?
-Soft or muted colors.
-Little/ simple accessories
-comfortable heels that you CAN walk in
-add a blazer if you own one. If not a blouse will do.
-Aim for wearing black pants or a black pencil skirt.

BUT despite all of these rules...IF you want to add some lipstick in Red or coral or the most appropriate colors!_____________________________________For my interview look I chose skinny black pants from Kohls (they were actually the Jennifer Lopez ones but I loved the structured look,) my Lilly Pulitzer white bow tie top, a tinley road moto jacket, a simple pair of diamond studs, and a pair of Nine West heels.

This was the perfect way to make a statement about my own style (with the Lilly top and Tinley Road jacket) and tell the interviewers that you still maintain a sense of professionalism. 

xo

BCC