Hey all,   My time has come to head back to America.  The land of the free and the home of the brave. Today is my last day working at Family Cake Company, and I can honestly say I will miss it.  They really do make you feel like part of the Family, even if Nicola constantly called me 'the yank.'  I have noticed a  difference in the American workplace and the English workplace. Brits are in no rush to finish their work.  They take their time, gossip, and chat throughout the day.  That's not to say the work won't get done, but there is usually little urgency.  It's actually a bit refreshing when compared to the stiffness of the American office. Also, when someone leaves the room to get tea, they will always ask everyone if they want something.  A nice gesture that us rude Americans should start doing. In fact, Nicola just brought me a cup of tea.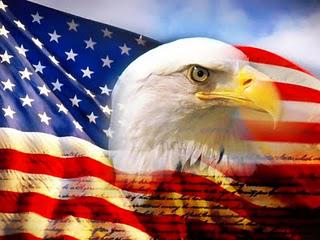 I'll miss the constant love/hate relationship between Nicola and our chef Vincenzo.  There was always a good laugh whenever the two started a playful argument.  I'll miss never really knowing where Daniel has ran off too, and having 5 people come in and ask if I knew where he was.  I'll miss messing up 30 bows and Nicola having to redo all of them (Sorry!). I learned a lot from working here, and I'd like to thank everyone at Family Cake Company for making me feel welcome.  I still don't know how to properly tie a bow though.
Follow Family Cake on Twitter! @FamilyCakeCompany
Like Family cake on Facebook!
www.facebook.com/FamilyCakeCompany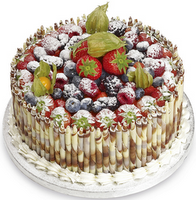 I've always liked the looks of this cake. Decotube and mixed berry.